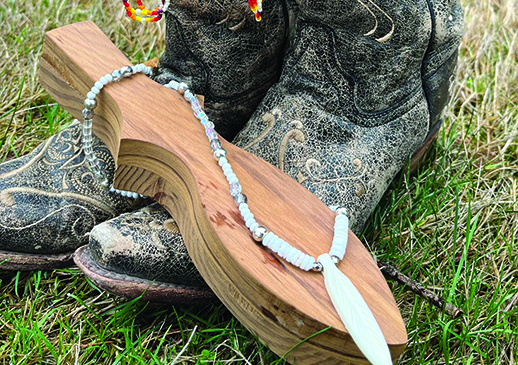 By Shaelyn Smead, Tulalip News
The critically acclaimed Yellowstone 'trilogy' [Yelowstone, 1883, 1923] broke the 2022 season premiere record, with the fifth Yellowstone season carrying over 12.5 million viewers. Of course, many viewers have loved watching the action-packed imagery, captivating storyline, and incredible cast. But for some viewers, what catches their attention is the trilogy's storyline connections to Native Americans' dark history and the social injustices that they suffer.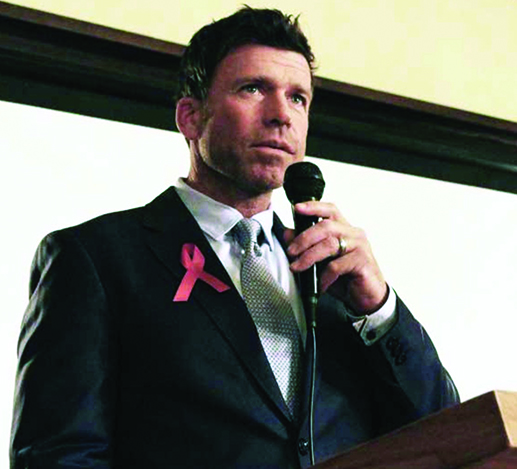 The series was written and created by actor and American filmmaker Taylor Sheridan. The last seven years of his career have focused on or highlighted Native American issues. Some of his work also includes Hell or High Water, Wind River, and Tulsa King. The various storylines have Native issues like Missing and Murdered Indigenous Women, addiction, interactions and betrayal between early English settlers and Native Americans, illegal pipelines built on Native land, social bounds on interracial Native relationships, forced placement onto reservations, residential boarding schools, racism, etc.
While addressing Native struggles has been an important theme through the various shows and films, Taylor has also chosen to spotlight our culture's irreplaceable beauty. How our people have used cultural traditions to care for our mental health, the strength and alliance within our community, the ability to persevere, and fight for our voices to be heard. In Yellowstone, being the husband to Native Monica Long-Dutton, several tribal members lead Kayce Dutton through an Indigenous ritual to be accepted into the tribe. Later in the series, Monica is seen participating in Indigenous traditions and cutting her hair to overcome the loss of her unborn child.
In 2022, Taylor Sheridan was quoted by the Whiskey Riff western website saying, "I don't think that there is a more misrepresented group in American cinema than the Native American. And what little I can do to correct that historical perspective in fiction, I'm gonna do."
The statement couldn't be more accurate, as the UCLA 2022 Hollywood Diversity Report showed that Native representation in film and television averages less than 0.9%.
In a New York Times (NYT) article, Taylor Sheridan disclosed that he made it clear to his casting team that they needed to hire Native American actors for Native American roles. "I wasn't going to sit here and tell a story about very real issues [sexual violence against women in Indian Country] and cast people to portray characters in that world suffering those burdens and not have some connection," Taylor said. "Don't even read them unless you can vet the authentic nature of their ancestry."
That misrepresentation carries over into how Native culture and history have been portrayed in cinema and textbooks. In the same NYT article, Bird Runningwater, director of the Sundance Institute's Native American and Indigenous Film Program, explained, "Most Americans consume media, and then you have our representation within that. They consumed what has been created by the system." As many Natives know, throughout American history, our stories have consistently been hidden from the general public, misconstrued, watered-down, and blatantly lied about. We know that our truth hasn't been publicized for so long, and it lacks complete transparency when it is shared. Having a 'seat at the table' in popular cinema helps change that narrative.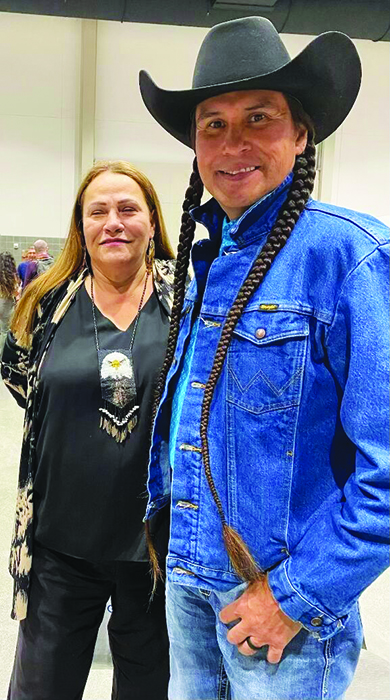 Taylor's mentality with hiring Native American actors and sharing Native stories has only added to the director's creative ability. The way he can capture the raw and intense emotions of Native issues commands your attention.
Tulalip tribal member Nina Gobin Scott is a big fan of the Yellowstone trilogy and said, "I started them when it had already become popular. I was shocked at the amount of recognition of our people's issues. You hardly ever see that level of truth in popular shows like this. When watching 1923 [the scenes where a Native girl is being sexually assaulted by a nun at a residential boarding school], I cried. We often hear about the physical and emotional abuse that our people endured at these schools, but rarely ever is the sexual abuse talked about. Even then, watching the sexual abuse acted out on screen is completely different. It was heartbreaking. I just sat and cried for our people."
The many horrific truths of Native American history shared in these cinematic films have expanded the exposure of these issues. "I know Native issues are regularly discussed in our communities, but I don't think it is mainstream enough. I hope that Native issues being on such a popular series opens the eyes of more people," Nina said.
While the trilogy brings awareness to our past, it also addresses current issues like state and federal governments respecting (or not respecting) treaty rights. In the most recent season of Yellowstone, the character Chairman Thomas Rainwater, played by Native actor Gil Birmingham (Camanche), was told that a federally proposed gas pipeline would be built through his reservation. And even though the state Governor and Senator were against this and supported the tribe, they were told it would be a fight they wouldn't win. Sound similar? Many viewers compared it to the 2016 Dakota Access Pipeline that was built. It gained national and international attention as the Standing Rock Sioux and several protesting organizations said it violated Article 2 of the Fort Laramie Treaty and would be an environmental catastrophe. Rather than respecting treaty rights, the Federal government moved forward with the project, and protesters suffered the use of water cannons in freezing weather and were arrested by a militarized police force.
Even though Taylor is not of Native descent, along with hiring Native actors, he made it his mission to consult with the Natives of the land on which each of his cinemas was based. In 2017, in a public statement captured by the National Indigenous Women's Resource Center (NIWRC), Taylor spoke about being welcomed into the Oglala Sioux tribal community, working with members of the Northern Arapaho and Eastern Shoshone Tribes of the Wind River Reservation, tribal leadership in Crow and Standing Rock, and worked with Native journalist Lailani Upham, and Executive Director of NIWRC Lucy Simpson. These are just a few of the many Native liaisons and trial leaders he has been associated with.
Along with his efforts to work with and acquire a Native perspective in everything he did, he took his experience to politics. In 2017, he gave written testimony in support of S. 1942, Savanna's Act, to the Chairman and Vice Chairman of the Senate Committee of Indian Affairs. In the testimony, he shared the experiences he had with working alongside Native Americans, the research he had done to understand Native issues, and his shock when no government agency tracked information or statistics on murdered and missing Indigenous women.
Taylor was quoted by the NIWRC saying, "Of all responsibilities our government assumes, none is more urgent, more dire, and more necessary than the protection of the most vulnerable of our society. I am testifying to a segment of our society that couldn't be in more desperate need of that protection," he said.
Taylor's efforts to support Native voices have not gone unnoticed, and many Natives have felt empowered. Yellowstone, 1883, 1923, and Tulsa King can be streamed on Paramount+ or watched on the Paramount Network. The films Wind River and Hell or High Water can be streamed on Amazon Prime Video.