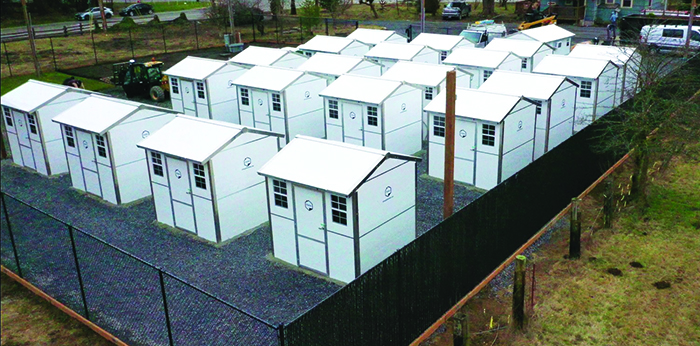 By Micheal Rios, Tulalip News
Back in 2018, Tulalip leadership issued a declaration of emergency regarding the opioid epidemic. Under this declaration all tribal agencies and departments were able to make the opioid epidemic a priority and, when given opportunity, collaborate to develop solutions.
It took ample time and much well thought-out, strategic planning to get here, and now Tulalip has debuted several all new services including the Village of Hope, transitional units, the Recovery Resource Center, and a medical assisted treatment clinic. On Monday, February 6, in an excitement-filled grand opening of a much-needed service for Tulalip's growing homeless population, the Tribe formally opened a pallet shelter.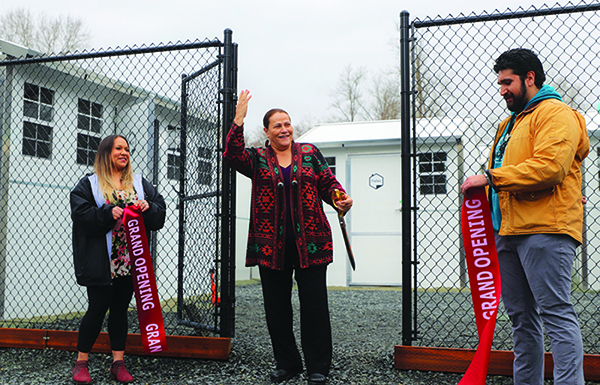 "This means the difference between life and death for some of our people," said Chairwoman Teri Gobin. "Bringing twenty new units here to take care of our people, and also offer additional services from so many amazing staff who are dedicated to healing our community. We have debuted so many resources within the last year to help our people who suffer from addiction and homelessness. We hope these pallet shelters offer a new beginning step for those who need it most as we continue to work towards supporting each and every one of our members in their pursuit of a healthy lifestyle."
There's a strong correlation between homelessness and drug use. In fact, it's estimated that about two-thirds of the perpetual homeless have a primary substance use disorder or other chronic health condition, according to the Office of National Drug Control Policy.
While average rent costs in the greater Tulalip/Marsyville area continue to rise, plus the simple fact that homes on the reservation are extremely difficult to come by, it becomes a pressing social issue to offer some kind of housing solution, however temporary, in order to minimize the risk of tribal members giving into drugs as a means to escape a seemingly perilous homeless situation.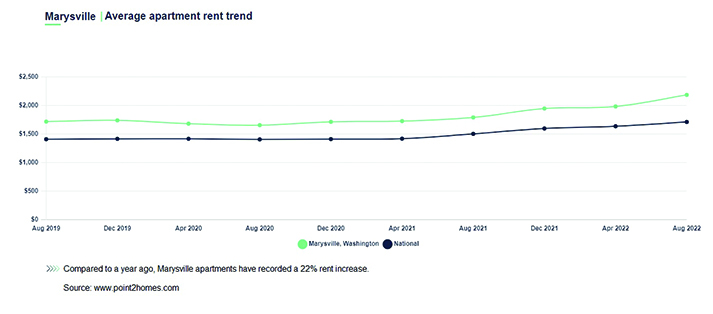 Since Tulalip's 2018 declaration, the opioid crisis has only gotten worse. The number of fentanyl-based overdoses and deaths in our community continues to go up, making it imperative that Tulalip makes strides to help our people find their good way.
"It's imperative we find culturally-relevant solutions and quickly because we're losing so many of our people, especially our young ones, to fentanyl," said Chairwoman Gobin. "It's heartbreaking to think of how many homeless we have sleeping outside in freezing conditions. This pallet shelter provides an alternative solution to be warm, indoors with electricity and, even more than that, a sense of community knowing we haven't given up on our people.
"For those that are homeless and suffering from addiction, the pallet shelter will also offer services like entry into a detox program and admission to the MAT clinic in order to get them on the road to recovery."
The pallet shelter is the result of a newly development partnership with local, Everett-based company Pallet. Their steadfast team built all the individual units on-site in Tulalip in just two days, with their deployment just so happening to occur during the latest snow storm.
Pallet shelters provide the dignity of private space in a healing community environment. They are a proven community solution, built fast and at scale.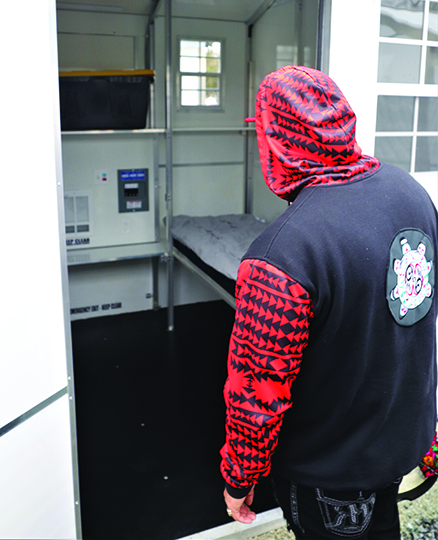 "This is a special moment for us as it marks our 100th village build," shared Amy King, CEA and founder of Pallet. "My husband and I started this company seven years ago in a local shop as a way to provide jobs for people exiting homelessness, addiction recovery programs, and the state's justice program. Today, we are in 76 cities and 21 states across the country. This build is especially meaningful because its so powerful, helpful and exciting to be part of building [potential lifelines] in our local community.
"This location holds special meaning for some Pallet employees who previously experienced homelessness in the area and are now finding purpose in building transitional housing to help others in the community," she added.
As stated previously, the pallet community is made-up of twenty 64-square-foot shelters. Each designed and built with the right balance of efficiency and comfort, including climate-control options.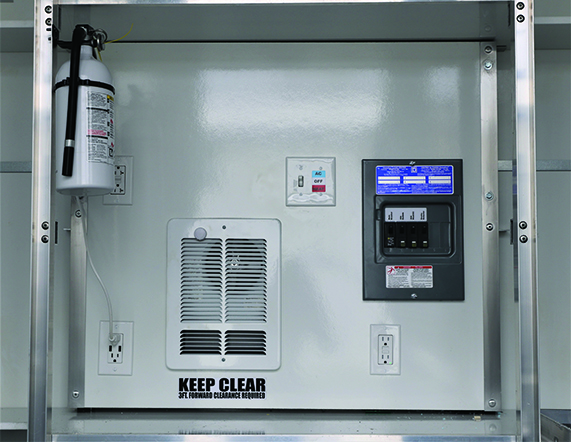 Over the years, Tulalip News has covered extensively the rise of tiny homes and openings of tiny home villages as an impactful means of minimizing homelessness. With special shutout to the on-reservation TERO Vocational Training Center that has churned out wood-based tiny homes for villages in Olympia, Seattle and Tulalip. That being said, these units created by Pallet are next level.
Durable – Pallet shelters are made to last with a 10+ material year lifespan. They're resistant to mold, rot, and pests, and can be easily cleaned as one resident moves out and another moves in.
Comfortable – Insulated walls, heat, and air conditioning provide personal climate control, and electricity powers the interior lights and outlets for personal device charging. Spacious with 9-foot vaulted ceilings.
Rapid – Made of prefabricated panels that are flat-packed for shipping at scale, each cabin can be assembled in under an hour with minimal tools. Shelters can be disassembled for flat storage or reuse.
Cost-effective – Pallet offers a cost-effective price point because they use fiberglass reinforced plastic with a foam insulating core for the panels and shelves. Plus, they use aluminum framing.
Safe – Each shelter comes with a smoke detector, carbon monoxide monitor, egress door, and fire extinguisher. Shelter villages are independently inspected by local fire inspectors to ensure adherence to local fire safety code requirements.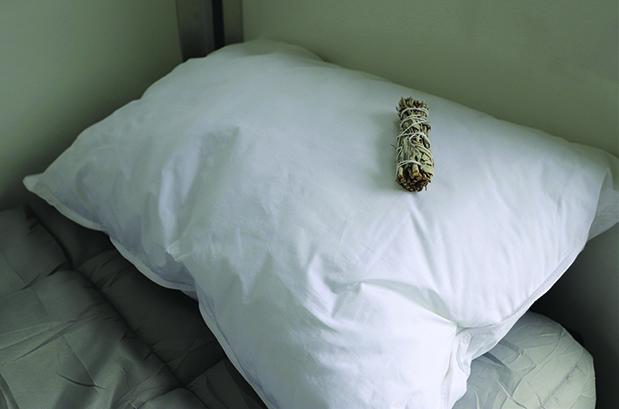 The pallet shelter's grand opening marks Tulalip's latest endeavor as part of a multi-department, tribally coordinated opioid crisis response. This response aims to address service gaps including the need for increased community outreach, education and engagement in order to expand present prevention and intervention efforts.
"This is a real special day for us in Tulalip," affirmed CAO Rochelle Lubbers. "I especially want to thank our Board of Directors for guiding us in this direction and creating that vision for us that no Tulalip tribal member will ever be left behind. Every single tribal member matters and we will be here to support our people no matter where they are on their journey. Today, the pallet shelter is an important step towards making that vision a reality because it provides low-barrier access to critical services, which is a huge stepping stone to long-term recovery.
"Our goal is to truly help and provide necessary assistance to those folks in the Tulalip Tribes who are homeless and experiencing addiction," continued Rochelle. "These pallets represent not just long-term recovery to residents, but to our whole community. The people who will be residing here are our brothers and sisters, sons and daughters, mothers and fathers. We believe that the pallet shelter offers us a chance to heal people, and for every person healed we heal an entire family."
The easiest way to gain access to a pallet shelter unit located off the intersection of Marine Drive and 19th Avenue is to stop by its main office, the green house out front, during business days and ask for an application. Another way is to stop by the new Recovery Resource Center and speak to staff who also oversee the pallets that can provide more information.