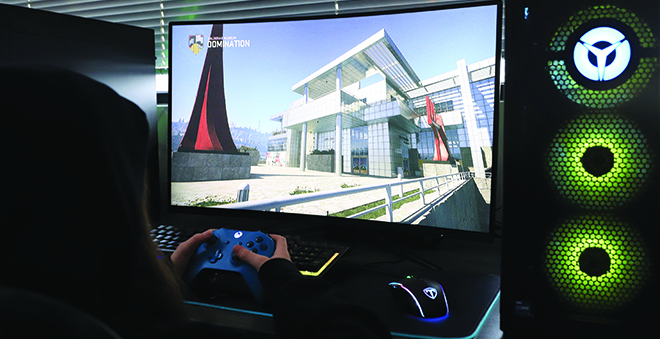 By Micheal Rios, Tulalip News
Since the arrival of high-speed internet and smart phones with more computing power than 1970's NASA super computers, there has been a growing tech divide among communities who have access to these digital goodies and those who don't. This divide is most obvious among our youth. There are those who have access to the latest, greatest technology at their fingertips and those who don't. This divide significantly impacts future learning opportunities and earning potential.
Fortunately, the reservation-centered Boys & Girls Club is staffed by homegrown tribal citizens who are working diligently to close this tech divide for the hundreds of Club kids who attend weekly. Since the Club expansion in 2019, which included a 4000-square-foot multimedia teen center, the evolution of technology accessible to members has grown tremendously. There are six Xbox gaming stations complete with 4k TVs, a dedicated high-speed internet server, and a sound system that rivals most music studios.
Now, the Club is excited to announce the arrival of its latest teen center tech: Legion tower 7i gaming desktops. These next generation gaming computers come preloaded with powerful processors, GeForce RTX graphics cards and future-proof, expansion-ready motherboards. With an approximate retail value of $3,000 per tower, each of the Club's eight computer stations is designed to deliver the ultimate performance for teenage gamers and digital creators.
"The big picture goal for my staff and I is to provide our Club kids with opportunities they may not have access to at home on a daily basis, like high-speed internet and other upgraded technology they need to tap into digital communities," explained Club director Shawn Sanchey. "Today, there are so many opportunities for youth to better their future through these technologies. There are college scholarships for e-gaming, professional sports based on digital mediums, and even podcasters and social media influencers making a real good living through sponsorships, endorsements and reviews of new technologies."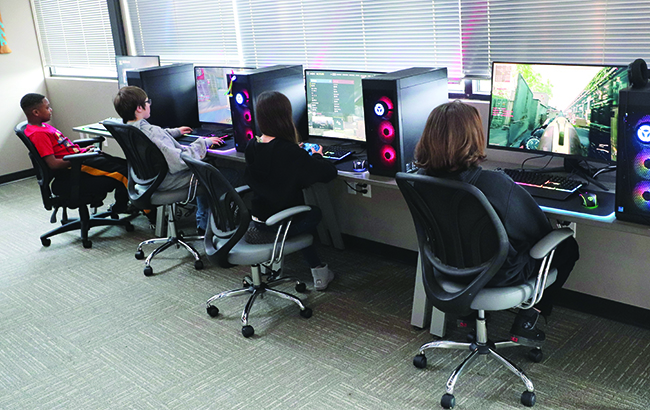 Since the infusion of digital tech and competitive gaming, the world of e-sports has exploded in popularity. While traditional sports like football and basketball have long been the mainstay of Tulalip athletics, e-sports are quickly emerging as a viable alternative for young people looking for an engaging and competitive activity.
As video games have become more sophisticated and accessible, they have gained a massive following. With the development of online multiplayer games, players from all over the world can compete against each other in real-time, creating a sense of community and competition that has never been seen before.
"It was so important for me to be able to help design the computer stations for the kids because there's so much interest in e-gaming. So much of today's world is technology and for us to offer these state of the art towers is huge. I wish these were available when I was a Club kid, that's for sure," said teen director Anthony McLean. "There are full-ride scholarships and a ton of careers offered now just for playing video games. At the end of the day, its our responsibility to build up the passions and interests of our kids, and for a lot of them today that's e-sports."
For many young people, e-sports offer a unique opportunity to pursue their passion for gaming while also participating in a competitive and team-based activity. Rather than simply playing games for fun, they can use their skills and knowledge to compete against other players and strive for victory. This can be an incredibly rewarding experience, as it allows them to develop a sense of mastery and achievement that is difficult to find in other activities.
One of the key factors driving the rise of e-sports among youth is the availability of online resources and communities. There are a plethora of online forums, guides, and videos that offer guidance and advice for aspiring players. Additionally, there are many organizations and communities dedicated to promoting e-sports, which offer opportunities for young people to compete in tournaments, join teams, and connect with other players.
"We've been hosting a lot of tournaments and the kids have responded really well to them. I've seen the tournaments be a social outlet for some of them, like you'll see the quiet kids get real engaged and talkative with other kids once they are playing. It's pretty cool to see the joy and smiles they have because whether they know it or not, this is what community building is all about," said teen director assistant Magdaleno Vela.
The rise of e-sports can simply be attributed to the changing nature of youth culture as young people have become increasingly connected and engaged with technology. Just as previous generations did and future generations ones will, youth gravitate towards activities that reflect their interests and values. E-sports offer a sense of community and camaraderie that is difficult to find in other activities. In this spirit, Tulalip's Boys & Girls Club's next gen computer stations are continuing the long-held tradition of allowing our young people to express themselves and develop their identities in their own unique way.
___________________________________________________________________
Club staff bios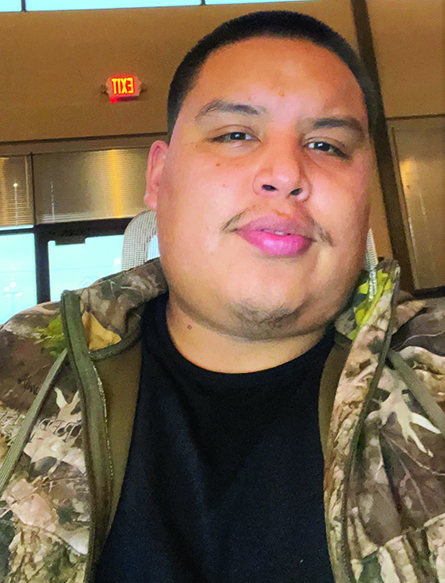 Full name and age: Anthony McLean, I am 26 years of age.
Job title and years of service: Teen Director. Going on 2nd year of service. 
Describe your cultural background or heritage: I am a Tulalip tribal member.
What interested you in working at the club? Creating opportunities for all youth, and giving back to my community. It's important for me to be a positive role model to all the youth.
What is your favorite program currently offered to the kids? My favorite program is either teen night, or the power hour we offer kids. When they first get here they get an hour to catch up on homework or read a book whatever they would like to do.
What program would you like to see made available to the kids and community? The creation of an E-sports team. Here at the Club we have everything they need to be successful within the gaming world. I think starting an E-sports team would benefit every youth that walks through the doors.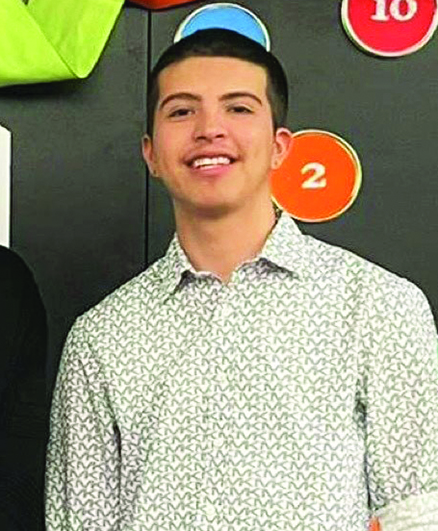 Full name and age: My name is Magdaleno Vela. I am 20 years old.
Job title and years of service: I am a Teen Director Assistant and have been working here at the Boys & Girls Club for three and a half years.
Describe your cultural background or heritage: I am Mexican/Native American.
What interested you in working at the club? I came to the club as a kid and wanted to give back to the community.
What is your favorite program currently offered to the kids? My favorite program right now is our teen program. We have a lot of good things going on. We just got brand new PC's and Xbox's and we're having teen nights every other weekend for the teens.
What program would you like to see made available to the kids and community? I would like to see a boxing program. It would be really good for some kids because it could help them learn self-defense and can be an opportunity to go professional one day.