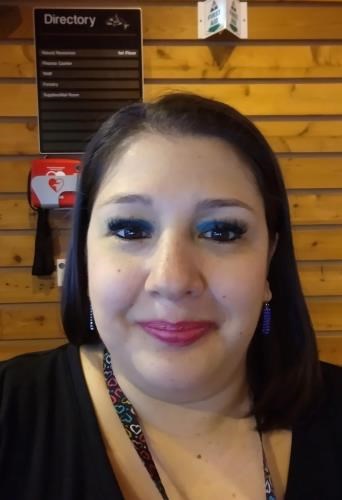 October 24, 1985 – Ivarra April 26, 2023
Sarah Ivarra, 37 of Tulalip passed away April 26, 2023 at home.
She was born Oct. 24, 1985 to Gilbert and Myrna Ivarra in Everett, WA. She graduated from high school in 2004. S traveling especially to Texas to see her dad. She enjoyed her Native American culture. Her life revolved around her children, mother, and uncle Cy. She liked her job at the Security Pallet Shelter. 
She is survived by her children, Olivia and Daisy; her parents, Gilbert Ivarra, and Myrna Pacheco; her uncle Cy; aunts Marilyn, Juanita, Elizabeth, and Tina; siblings, Travis, David,Christina, Cyrus, Eli, Alicia, Vanessa, Elsa, Gil Jr, and Katelee.
An evening service will be held Tuesday, May 2, 2023 at 6:00 pm at the Tulalip Gathering Hall. A celebration of her life will be held Wednesday, at 10:00 am at the Tulalip Gathering Hall with burial to follow at Mission Beach Cemetery. Arrangements entrusted to Schaefer-Shipman Funeral Home.