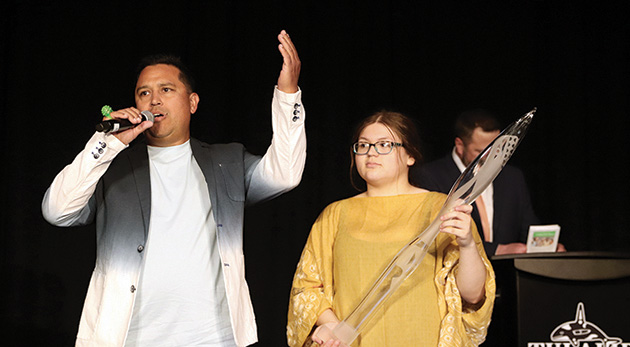 By Kalvin Valdillez, Tulalip News
Since the late 90's, the Tulalip Boys and Girls Club has created a positive impact in the hearts and lives of countless young tribal members and local children as they progressed through adolescence. It is not a farfetched statement to say that the first-of-its-kind reservation-based Boys and Girls Club has helped shape many of its 'club kids' into the upstanding citizens and respectable adults that they are today.
Whether it played the role of asylum for kids seeking an escape from a chaotic or busy home life, or just a place where children could hang out with friends after school, the Tulalip Boys and Girls Club has been consistently available to the youth of the community throughout the years and can always be counted on as a safe space where they can get lost in the joys of being a kid. Not only is the club a spot for endless amounts fun, but it's a place where kids can learn a vast amount of social skills, and where many lifelong bonds and friendships are created.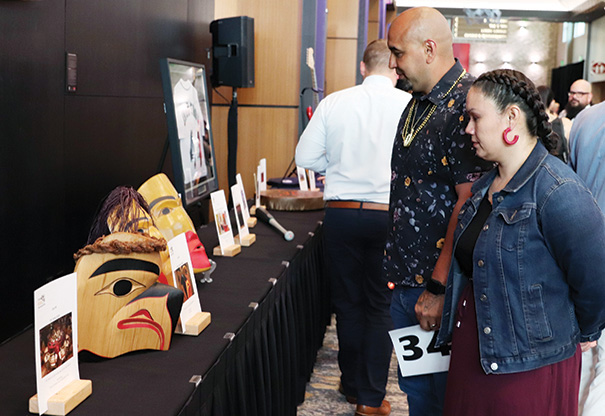 Each month is jampacked with activities and outings, and therefore provides parents and guardians peace of mind during their work day, with the assurance that their children's time is being utilized responsibly in an entertaining and constructive manner, especially during summer and holiday school breaks. And on top of all of that, the club ensures that every kid who walks through their doors is served nutritious meals and snacks.
Servicing hundreds of kids on a daily basis is no easy feat, and when you factor in the funding that it takes to accommodate all of their necessities, it becomes all the more challenging. Thankfully, a quarter century ago the club organized a fundraising event that has become a popular tradition known as the Tulalip Boys and Girls Club 'It's for the Kids' annual auction.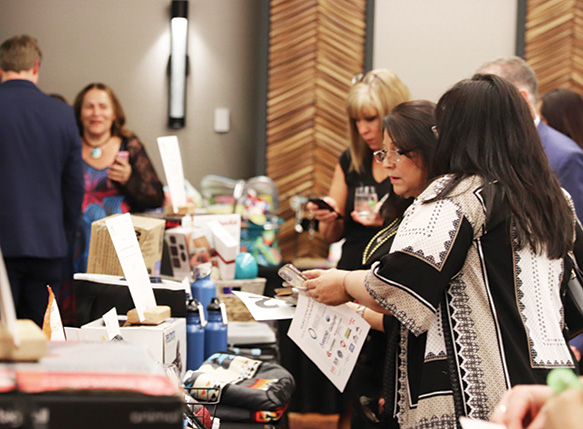 May 13th marked the 25th year of the annual auction, and boy was it one for the books. Shattering records across the board, this year's gathering had an all-time high 750 attendees show out for the kids. The formal event was held at the Tulalip Resort Casino and people arrived to the party dressed to the nines and ready to dig deep into their pockets.
Prior to the night's headlining festivities, a silent auction was held in the conference rooms of the resort. Row upon row of donated prizes were on display, including several Indigenous themed items such as a ribbon skirt by Morning Star Creations, as well as beaded jewelry and Native designed blankets and goods. Auction goers placed their bids through their smart phones and the winner of each item was notified via text message.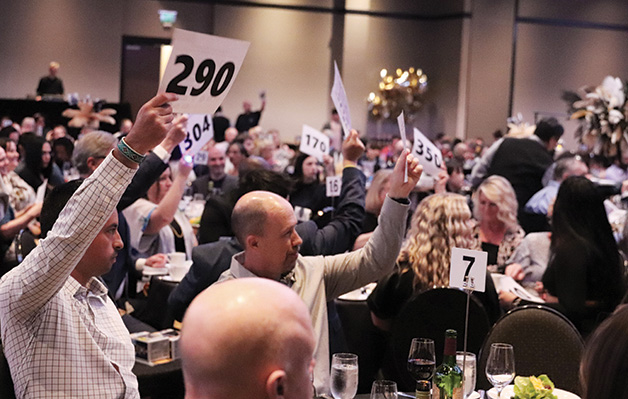 The main attraction took place across the hall, in the Orca Ballroom, and that auction was far from silent. While attendees enjoyed a fine dining experience, complete with a surf and turf meal, as well as top shelf wine and champagne, a professional auctioneer rattled off the dollar amount placed by each bidder at a rapid pace.
The items up for bid included numerous art pieces donated by Tulalip artists, from the creative minds of James Madison, Kelly Moses, Michelle Myles, and Martin Napeahi. Other items up for grabs were Seattle sporting event tickets and memorabilia, vacation packages for several destinations around the world, and all access passes to a handful of upcoming concerts and live events.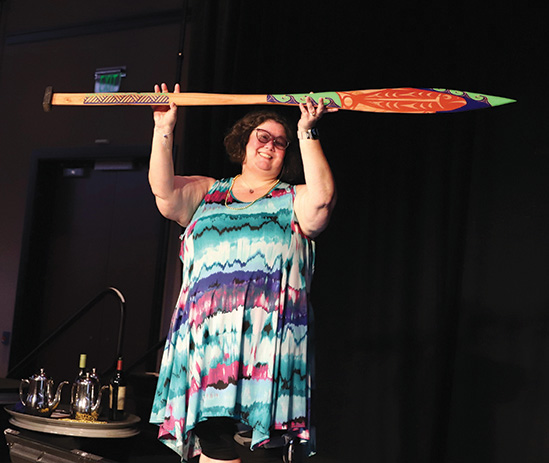 Addressing the packed ballroom of donors, the It's for the Kids Auction Chairwoman, Belinda Hegnes, shared, "Because of your generosity and your unwavering support, we are here tonight celebrating 25 years of memories. As former club kids, we all know the positive impacts of having a Boys and Girls Club in our communities. The club is a safe place to meet friends, and there is always something fun to do. We have made great progress over the past 25 years, however, meeting the basic needs of our children is still a challenge. By raising your paddles tonight, we can meet those needs and make a positive impact for our children."
The funds generated from each auction go towards the improvement and expansion of the Tulalip Boys and Girls Club. Over the past 25 years, the club has kept up with the times in a technology forward society and has routinely upgraded their computer systems. A number of modern and advanced technologies, based on both the kids needs and interests, include a complete music studio and the new multimedia teen center. Additionally, auction funds assist with the upkeep of the club such as building repairs, remodels, and daily transportation for the kids.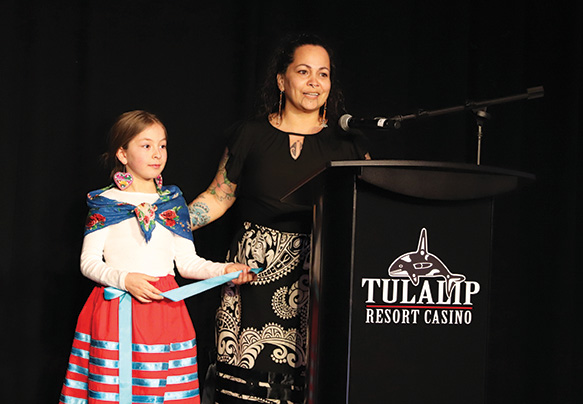 Shawn Sanchey, Director of the Tulalip Boys and Girls Club and a former club kid himself, detailed the club's current projects which are funded exclusively by auction donations. He said, "I want to share some big things we have coming up in our club. We are currently in the process of remodeling our kitchen. The goal of this project is to make it last another 15, 25 years to feed our kids every day. We feed our kids three times a day.
"Our other project we have coming up is a new security system throughout our club – new camera locations, updated technology. That's really exciting because at Tulalip Boys and Girls Club we preach safety, it's our number one thing. The next project we have coming up is our immersion room where the kids learn biology with technology. Last go-round we had Dr. Ballard, the man who found the Titanic, come and run this program, under the sea, with our kids. That's a great program that we're excited to get up and running. The last thing is we're getting new vans. This will help transport our kids to and from practices from the club. Some of the kids might not have transportation, so we're trying to alleviate that."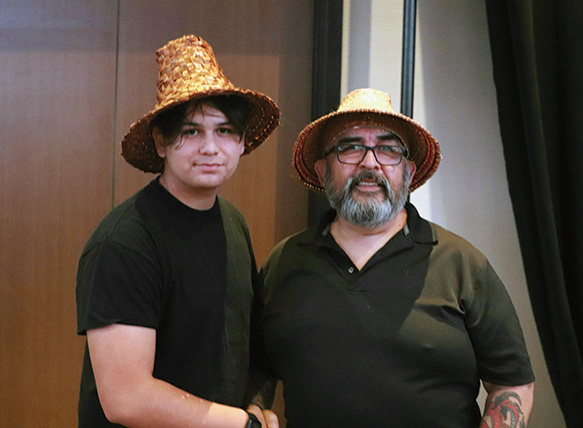 One of the many highlights of the night was a special video presentation from Tulalip college hooper and future NBA prospect RaeQuan Battle, who shared, "Every time I play basketball and step onto the floor, I think of where it all started, and that's the Tulalip Boys and Girls Club. The club was like my second home, it provided a safe space for me to go, it's where I started playing a lot of basketball and really found myself."
Altogether, the auction raised over $595,000, which is the highest amount donated throughout the 25 years of the fundraising event. And though attendees surely enjoyed the glitz and glamour of the extravagant get-together, their foremost priority remained intact,  Tulalip's club kids, and a hope they receive amazing childhood experiences. 
Following the successful auction night, Shawn took to Facebook to share his gratitude and expressed, "Huge thank you to everyone involved who donates, helps, and supports our kids in the community! Such a great night at our auction, our team behind the scenes does such an amazing job!"