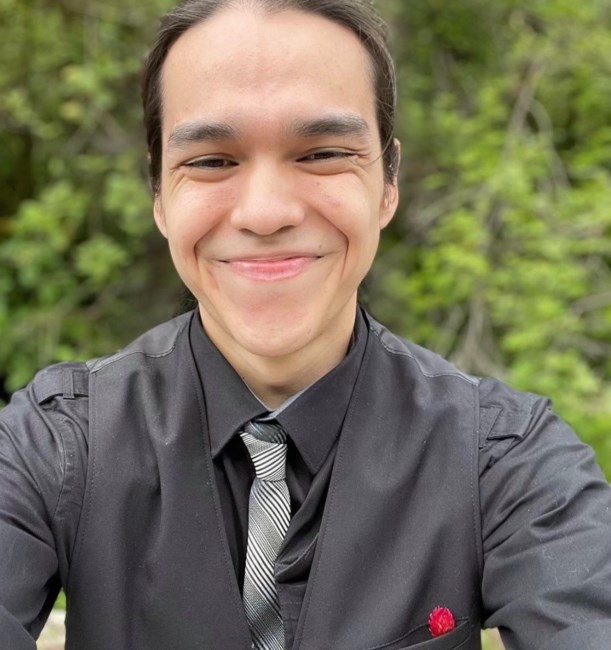 JUNE 1, 1999 – MAY 12, 2023
Gilbert Eugene Moses III, 23 of Tulalip passed away on May 12, 2023 in Everett, WA.
He was born June 1, 1999 in Warm Springs, OR to Gilbert Eugene Moses Jr and Monica Alleen Wahnetah. He was raised by his grandparents and his father in Tulalip, Enjoyed playing his PlayStation and going to the mountains with his grandparents, He read a lot of books. He worked at the "QCC" and the Buzz Inn.
He is survived by his father, Gilbert Moses Jr; his mother Monica Wahnetah; siblings, Tarly Florendo, Nicole Wahnetah, Kari Wahnetah, Irmah Wahnetah, Briann Tewee-Wahnetah, Lindsey Tewee-Wahnetah ; great aunts Johanna, Rachel, April and Julie, Vicki, and Teresa,; great uncle, Daniel; aunts Sylvia (Robert) Myers and Arnel (Alan) Williams; grandmother, Kate Jackson; and numerous cousins.
An evening service will be Monday, May 22, 2023 at 6:00 PM at Schaefer-Shipman Funeral Home. A celebration of life will be held Tuesday, May 23, 2023 at 10:00 AM at the Tulalip Gathering Hall with burial to follow at Mission Beach Cemetery.