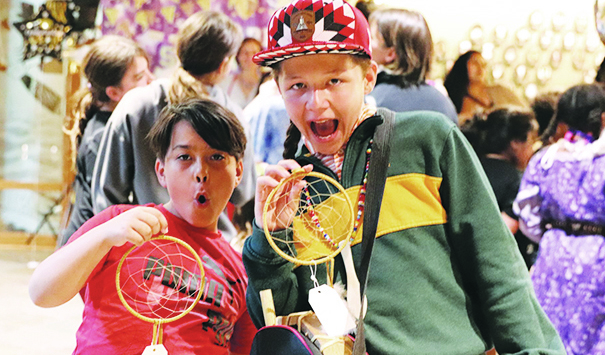 If You Can Dream It, You Can Do It
By Kalvin Valdillez, Tulalip News
On the evening of May 25, twenty-six Indigenous youth, from the Marysville School District (MSD), were celebrated and recognized for their hard work of completing elementary school. Bringing their 5th grade year to a close, the students beamed with pride as their parents and family cheered them on. As their names were announced, the young learners entered the longhouse of the Hibulb Cultural Center one at a time, in alphabetical succession of their last names, before taking a seat together at the head of the room.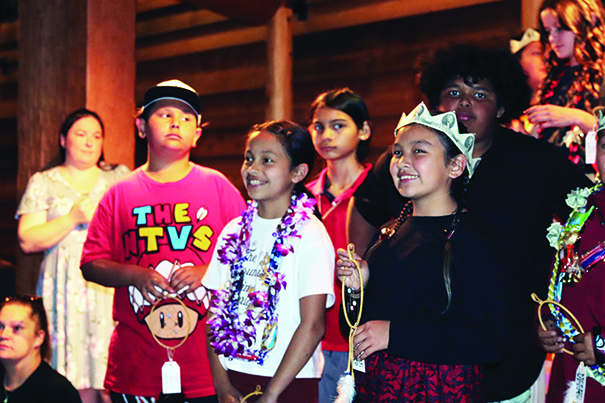 "Congratulations to all of our 5th grade students," expressed Eneille Nelson, Marysville School District's (MSD) Executive Director of Equity and Family Engagement. "You've accomplished a lot in getting through the first phase of your educational journey. You still have a long way to go, but you have started the journey. You're on a great path, so stick with the path because at the end, the reward is going to be worth it."
The annual 5th grade honoring was co-coordinated and co-funded by the Tulalip Education Division team and the Positive Youth Development and Leadership Program. The honoring united students from over ten different elementary schools throughout the district. The new middle schoolers formally met the MSD Native liaisons as well as some of their future classmates, and a number of representatives from the Education Division.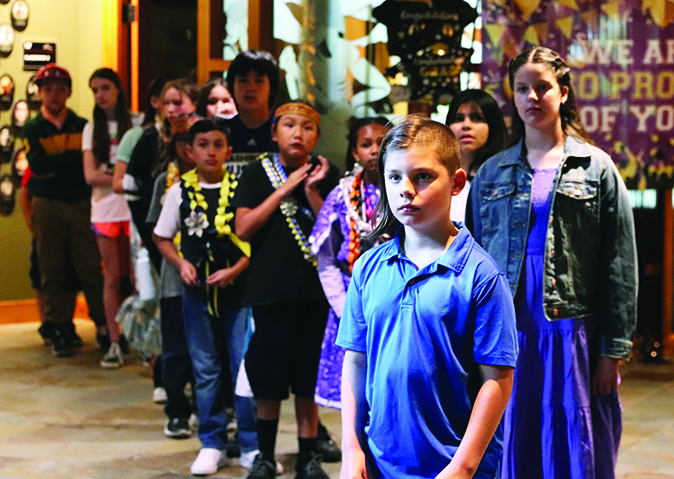 "I want to thank you for joining us here today to honor these amazing 5th graders who will be going on to 6th grade," said Jessica Bustad, Executive Director of Tulalip's Education Division. "It's going to be a big journey for you, we're really excited to be here to support you and honor you. We'll be here through your education journey and through your future. All these team members, we dedicate our time and lives to serving our youth. You are our future, and we value you."
Eager to begin a new journey in their educational careers, the kids were all ears as the Native liaisons shared encouraging and motivational words with the students. Faith Valencia of the Tulalip Youth Council was also in attendance, and she invited the soon-to-be middle schoolers out to the Teen Center over the next couple months, where they planned out a fun and eventful summer that the elementary school graduates will be sure to enjoy.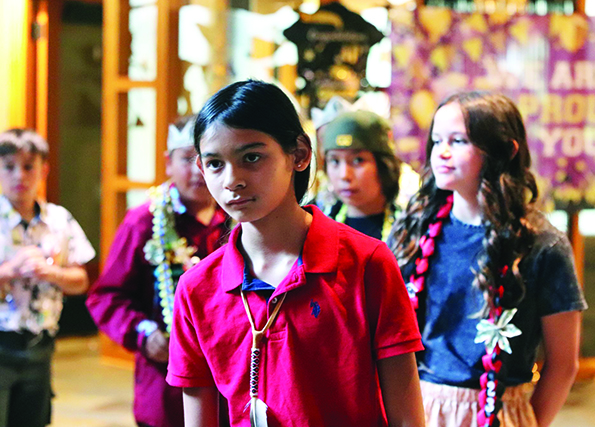 Native Liaison, Matt Remle shared, "I am very honored to be here tonight, honoring these future leaders, future middle schoolers. We wanted to show you all the support systems you're going to have throughout your time in school, who to look out for in your time of need. Our team, liaisons, advocates, the equity department, we are here to support you in whatever capacity it is that you need."
Each graduate received a special gift during the ceremony, a beautifully designed dreamcatcher, to commemorate their latest accomplishment. The ceremony ended with a traditional sduhubš song, performed by the MSD faculty, the Tulalip Youth Council, and Tulalip Education Division team members. 
5th grade graduate and Tulalip tribal member, Braiden Kane, reflected on the evening's events. He stated, "Today felt really good. It was a little nerve-racking but I'm looking forward to the future, learning new things and meeting new people. And I'm just happy to be in the 6th grade!"
Following the ceremony, the kids happily posed for photos for their parents along with their fellow graduates. Their shared excitement of entering middle school together was evidenced in their wide smiles in every photo captured during the event.
Along with the dreamcatchers, the youth were sure to leave the Cultural Center with a message from Eneille. She urged the students, "Do not let anyone to tell you what you cannot do or what you cannot accomplish, because you have the ability to be anything you want to be and to go wherever you want to go. Don't let anyone limit you to anything. If you can dream it, you can do it."