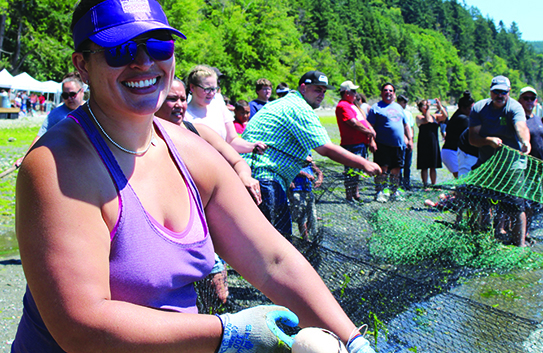 By Kalvin Valdillez, Tulalip News
The sun is out, and the temperature is steadily growing warmer with each passing day, as we officially reached the season of summer. Time that was previously occupied by school work, sports, after school activities, and indoor projects, has opened up and many will be looking to have some fun in the sun. Tulalip is known for planning an entertaining summer each year, which always includes a healthy dose of imparting cultural knowledge to the next generations.
For tribal members, events and activities are often based around the act of exercising your treaty rights and flexing your tribe's sovereignty through harvesting cedar, huckleberries, and salmon, as well as selling federally legal fireworks at Boom City. Throw in some summer camps geared toward tribal youth, a golf tournament, a celebration of the LGBTQ+ community, a salmon bake fundraiser, and a variety of health-focused events, the Tulalip community is set for an eventful summer.
With all the events scheduled to happen over the next two months, it might be easy to overlook and ultimately miss out on any number of the upcoming gatherings. For this reason, we compiled a list of some of the major happenings taking place at Tulalip throughout the summer. We invite you to pull out your red felt tip pens and mark down the following events on your personal calendar.
Boom City
Open Daily 8:00 a.m. – 12:00 a.m. through July 4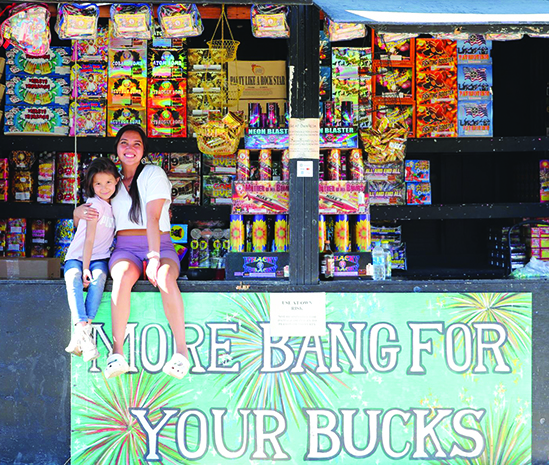 The Northwest pyrotechnic capital is officially open for the holiday season. Tulalip entrepreneurs set up their vibrant and creatively designed stands at the lot located behind the Tulalip Resort Casino. 
The stand owners have innumerable types of fireworks available for purchase including cakes, firecrackers, bottle rockets, sparklers, Roman candles, fountains, smoke bombs, pop-its, and many more. Boom City also offers a designated area for people to enjoy their fireworks safely and legally. Several food vendors are stationed at Boom City as well serving up treats such as Hawaiian shaved ice, frybread and tacos.
Tulalip Health Clinic Garden Day
July 8, 10:00 a.m. – 2:00 p.m.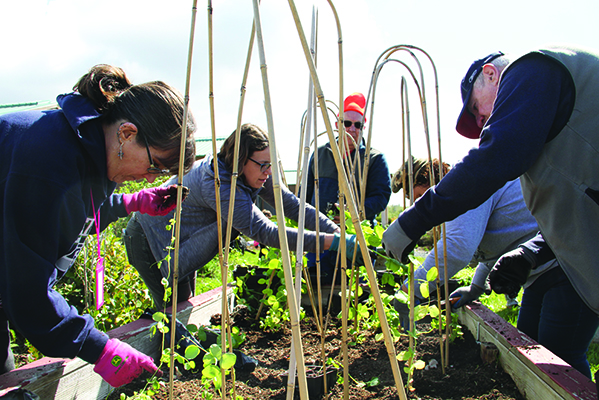 This event is dedicated to pruning the beautiful and serene Medicine Wheel Garden & Wellness Garden Trail, located behind the Tulalip Health Clinic. A fun gathering for the entire family, the community spends time tidying up the trail and garden beds. This is the perfect opportunity for the young ones to learn some tips on planting new crops and maintaining a home garden.
Hosted by the Diabetes Care and Prevention program, the Garden Day events are sure to draw a large amount of participants, who in turn are treated to a delicious and nutritious breakfast, snack, and lunch for their dedication and efforts. Each volunteer gardener is also gifted with a box of fruits and veggies, donated by Klesick Farms, as well as gardening tools and seedlings to transplant into their home gardens.
Special guest: Leslie Lekos from Wildroot Botanicals.
26th annual Lushootseed Language Camp
Week one July 10 – 14, Week two July 17 – 21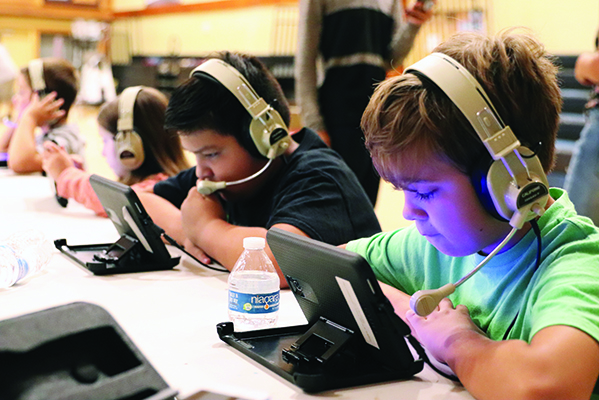 Registration for Language Camp is now open!  The camp tends to fill up quick and is limited to 50 kids per week. So be sure to reach out to the Lushootseed Language Department for a sign-up form to get your kiddos enrolled to this cultural enriching day camp. This year's Language Camp will take place at the Kenny Moses Building from 10:00 a.m. to 3:00 p.m. every day and is open to youth between the ages of five and twelve. 
During each fun-filled week, the youth learn several teachings of the Coast Salish culture including weaving, smudging, beading necklaces, and harvesting local plants, like devil's club, for medicine and ceremonial art. Throughout the five-day camp, the young Lushootseed Language Warriors will be fully immersed in the traditional language, stories and songs of their people through a combination of interactive lessons, including outdoor play and a series of visual programs that are taught on tablets.
Tulalip Education Division Summer Camp
Starts July 10, Daily Hours 7:30 a.m. – 5:00 p.m
The Tulalip Education Division has quite the summer planned for the teens of the community. Open to youth who are in grades 6 – 12, the summer camp has activities scheduled for every day of the week including mini-outings on Mondays, swim days on Tuesdays, Teen Center fun on Wednesdays and Thursdays, and Field Trip Fridays. 
Just one look at the schedule for Field Trip Fridays will have your teen excited and ready to sign up for the summer camp as soon as possible. Field trips include excursions to Snow Goose Produce, the Family Fun Center, the movies, Game Works, as well as to a Seattle Storm game and a Mariners game. The camp also planned for a cultural empowerment week during July 17 – 20 with activities such as beading, weaving and ribbon skirt crafting.
Breakfast, lunch, and snacks will be served daily. For more info, please contact the Teen Center at (360) 716-4909.
2nd annual Tulalip Recovery Campout
July 13 – 19
A six-day trip to Lopez Island is scheduled for the recovery community of Tulalip. The campout is hosted by the Recovery Resource Center (ODMAP) and was a great success last year. This year promises more fun in the great outdoors. 
Lopez Island is a sacred place for the sduhubš people and is the location where many of the tribe's ancestors journeyed to every summer to harvest salmon and shellfish.
Said ODMAP Project Coordinator, Kali Joseph, "The Campout will include a variety of activities including hiking, kayaking, camp fire recovery meetings, a coin ceremony countdown, incentives/prizes, team building activities, game nights, and more. This Campout was established to support our recovery community and foster a strong peer support network among those walking a sober life. It is also designed to bring healing to the trauma and grief associated with substance use disorder and addiction. Its mission is to bring forward awareness and to highlight that recovery is possible because we are all connected."
To RSVP and learn more information about the Recovery Campout, please contact (360) 722-2255.
Leah's Dream Foundation 9th annual Golf Tournament
July 15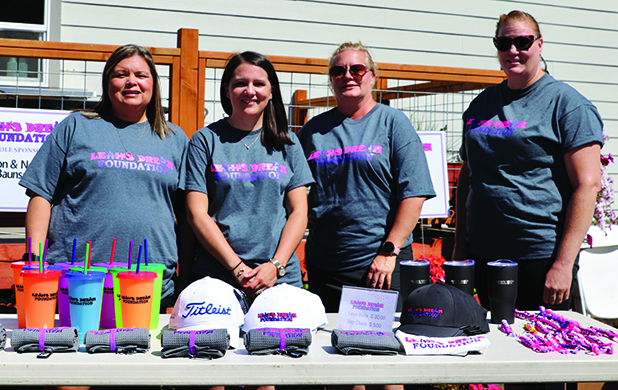 Beloved by golfers all across the county, this annual tournament provides an opportunity for hundreds of players to hit the links of the Battle Creek course while advocating for inclusion, promoting awareness, and raising funds for the special needs community of Tulalip and Marysville. 
Leah's Dream Foundation is a non-profit dedicated to empowering children and young adults diagnosed with autism. By hosting events and get-togethers for the local youth living with disabilities, the organization provides a safe space where the kids can simply be themselves and build friendships within the special needs community.
The foundation was established in 2015 by Tribal member Deanna Sheldon, whose daughter Leah Stacy is on the spectrum and is diagnosed with apraxia. The golf tournament is an event that Leah looks forward to every year and she lends a hand in preparing for the event by posting signs of all the sponsors throughout the 18-hole golf course. 100% of the tournaments proceeds goes directly back to the local special needs community for both events as well as for learning tools, resources, and curriculum.
To sign up for the annual golf tournament, please visit Leah's Dream Foundation on Facebook for more details.
spee-bi-dah
July 22, 9:00 a.m. – 3:00 p.m.
Connecting multiple generations and families, the summertime potlatch celebrates the lifeways of the sduhubš people. Held on the Spee-Bi-Dah beach, the gathering provides tribal members a chance to socialize with friends and family while traditionally harvesting and preparing the foods of their ancestral diet, including salmon, clams, and crab. 
A main attraction of the day is when the community pulls together, literally, by using the traditional method of seining to capture fresh foods for the salmon and clam bakes.
Canoe Journey – Tulalip Landing
July 27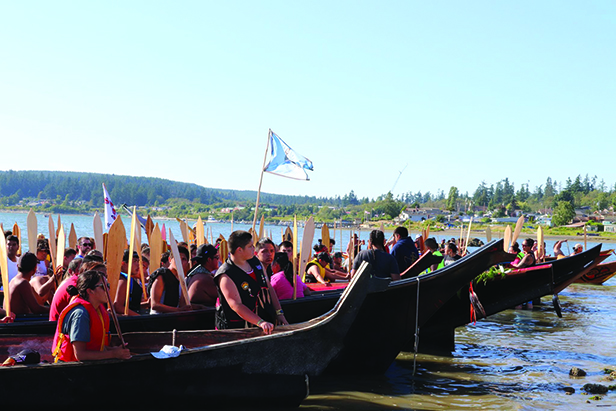 While enroute to this year's final destination at Muckleshoot, canoes from all across the Pacific Northwest will make a quick visit to the tribal nation of Tulalip. Celebrated every summer by Coast Salish tribes and First Nation bands, the canoe journey affords tribal members of all ages the opportunity to connect to their ancestral way of life. By navigating the Salish Sea on cedar dugout canoes, the people are exposed to several traditions, songs, foods, and dances as they journey from one village to the next.  
The Tulalip Family Canoes will take to the waters following the landing at Tulalip Bay. The canoes are scheduled to arrive at Muckleshoot during the week of July 30th. A weeklong protocol will then ensue, and every tribe will get the chance to share their culture with the Indigenous community at large.
Tulalip is currently holding canoe practices every Wednesday at 5:30 p.m. in anticipation of this year's paddle.
Tulalip Health Clinic annual Health Fair
August 4, 9:00 a.m. – 3:00 p.m.
Promoting overall health and wellness, the Karen I. Fryberg Health Clinic is once again hosting their annual Health Fair gathering this August. During the six-hour event, community members can visit a number of informational booths and learn the importance of prioritizing one's health, and also pick up new tips on how to manage their medical diagnoses and concerns. In addition to helpful resources, the community can also receive free screenings and donate blood. And of course, the fan favorite fun run/walk will also be occurring at the health fair. 
This year's event will take place at the Tulalip Gathering Hall.
2nd annual Pride Everyday BBQ
August 13, 12:00 p.m. – 3:00 p.m.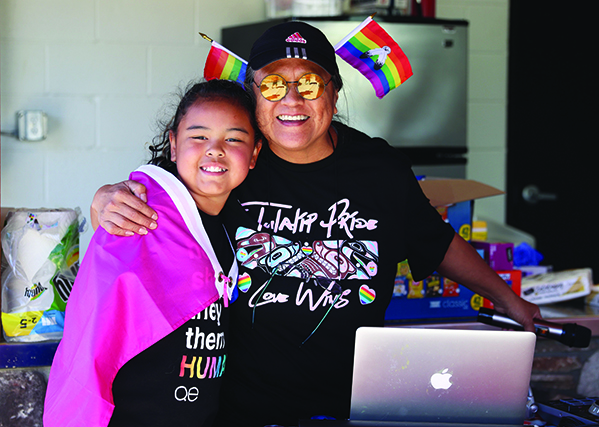 Following last year's great turnout, the Tulalip Pride BBQ returns with the promise of more fun, more dancing, and more delicious barbeque. DJ Monie will be spinning tunes during the event, so you can be sure to expect some fun dance competitions throughout the summertime celebration. 
The event includes face painting, a ribbon shirt and skirt contest, and a sidewalk chalk art station. All ages are welcome to join the gathering to honor and support the local 2-Spirit and LGBTQ+ community. The Pride Everyday BBQ is set to take place on the teen center campus, at the outdoor shelter between the skate park and the baseball diamond.
Hibulb Cultural Center annual Salmon Bake Fundraiser
August 19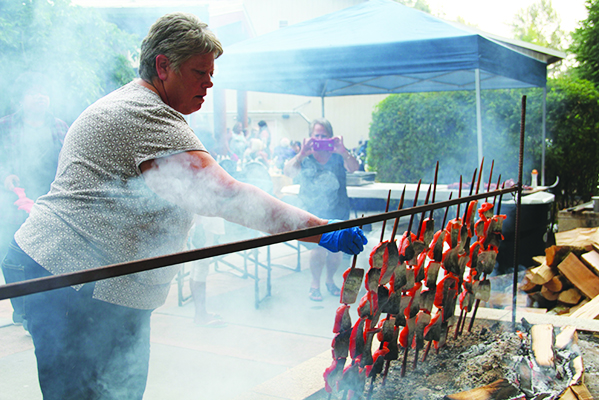 The Tulalip Foundation puts together an exquisite night that highlights Tulalip's rich culture every August 19. While showcasing the songs, art, and history of the tribe, the foundation hosts the Salmon Bake to help bring in funds to benefit the Hibulb Cultural Center's exhibits, classes, and events. 
During the gathering, the museum opens up its exhibits to all those in attendance. And often times, several Tulalip artists are invited to hold live demonstrations in carving, looming, and weaving. Leading up to the Salmon Bake, the foundation acquires numerous items from around the tribe to put up for bid during the silent auction. Those items include paintings, beadwork, sculptures, and cedar woven pieces, as well as gift baskets and gift certificates for the Tulalip Resort Casino.
War Canoe Races – Tulalip Bay Circuit
August 19 & 20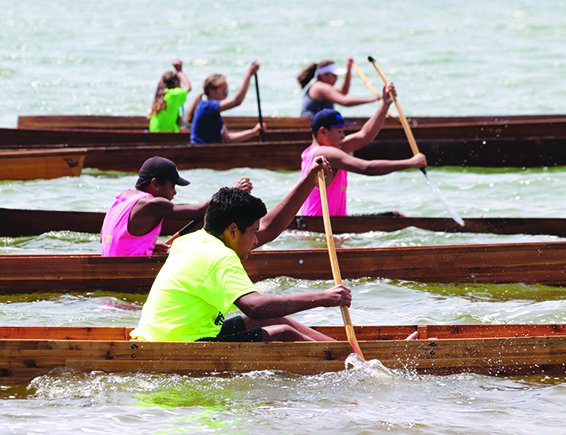 A thrilling occurrence for both competitors and spectators alike, the Salish-wide canoe racing event will make its appearance at Tulalip Bay during the third weekend of August. Over a hundred racers take part every year and hit the waters at full speed, making laps from the Tulalip longhouse to Hermosa beach and back again. Designed with swiftness in mind, the war canoes are sleek and narrower than traditional cedar dugouts. 
Racers train year-round in hopes of bringing home the first-place trophy for the Tulalip Bay circuit. This year there will be single, double, six-man, and eleven-man races throughout the weekend.
Tulalip Health Clinic Farm Tour & U-Pick
August 22, 10:00 a.m. – 3:00 p.m.
This summer's Farm Tour & U-Pick event will be hosted at Hazel Blue Acres, Fuentes Family Farm. The event is organized by the Diabetes Care and Prevention program of the Tulalip Health Clinic and is a great way to learn about the produce you consume and how it is grown and harvested. In previous years, families gathered fresh vegetables and brought them home to incorporate into their meals. 
With a change of location, the community will be excited to learn that Hazel Blue Acres specializes in cultivating blueberries. Tulalip tribal members, their families, and patients of the health clinic are invited to the Arlington based farm to harvest up to five pounds of blueberries per family.