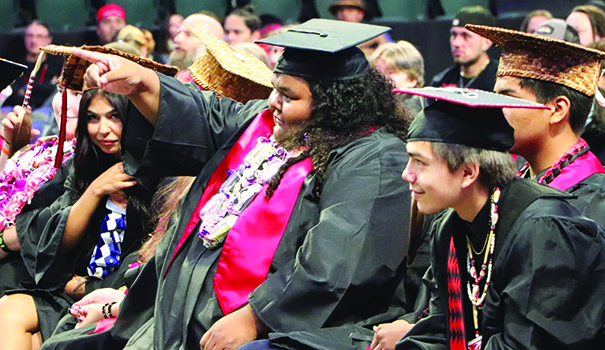 By Wade Sheldon, Tulalip News
The atmosphere was charged with anticipation as the graduating class of 2023 from Tulalip Heritage High School eagerly awaited their well-deserved high school diplomas. After countless hours of arduous studying, unwavering commitment, and unyielding dedication, the moment of triumph had arrived. Principal Nathan Plummer took charge, gathering the students for a final practice walk, ensuring they were fully prepared before the seats filled with family members and friends, who eagerly anticipated this joyous occasion.

Sounds of steel drums filled the air as a musical collaboration between the Tulalip Elementary and Heritage High schools kicked off the event. As the music faded away principal Plummer stepped forward to address the graduates and families. "Welcome students, communities, and families, to the graduation ceremony of the first ever Indigenous Big Picture Learning class of the 2023, Tulalip Heritage High school."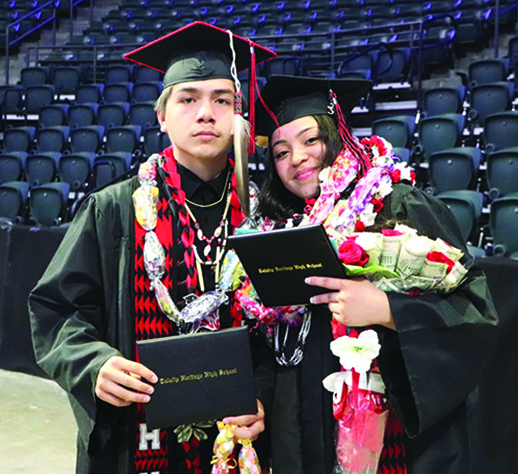 Special guest Armando Ortiz, of the Native American Initiative Big Picture Learning, presented an award to Devon Johnson, Heritage A.S.B nominated speaker, who had this to say, "we made it through the big shift, into the big picture, where we had to adapt to a new way of learning. Whether we benefitted from it or not, we did go through more than enough to say we definitely grew along the way."
As speeches wrapped up, graduates looked to the principal with anticipation of receiving their diploma. The crowd cheered and with every student called, family and friends would yell out the name of the graduate as they walked across the stage. Smiles filled the arena as parents took in the momentous occasion.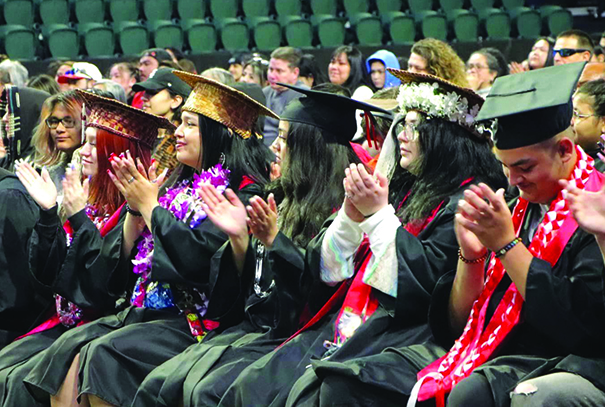 "It feels amazing. It feels like all that hard work staying up late to get your work done, all of that, just pays off, man. As soon as you walk across that stage you feel accomplished," said Antonio Flores-Howlett of the 2023 graduating class. "I'm looking forward to starting my adult life. I'm looking forward to getting a job, learning how to invest my money smart, and making smart moves with the money I'm getting."
When asked what kids just starting high school should know? Antonio remarked, "Stay on top of your grades and do extra work. Try running start if you want the best future possible. If you want a stable future, pass all your classes!"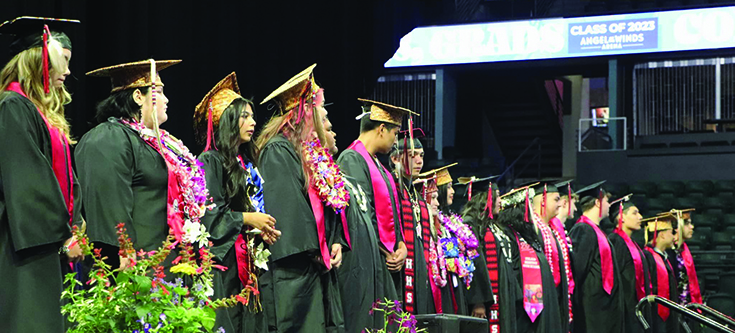 Relatives gathered around their graduates as the event was ending. "It feels very exciting," said Markus Hatch of the 2023 graduating class, "I feel full of happiness and joy; it's great." Then he shared his plans for summer. "I'm looking forward to lots of relaxation, sleeping in, enjoying great food, and the heat." His tips for new high school students was, "It gets better, it may be rough at first, enjoy it, enjoy it all!"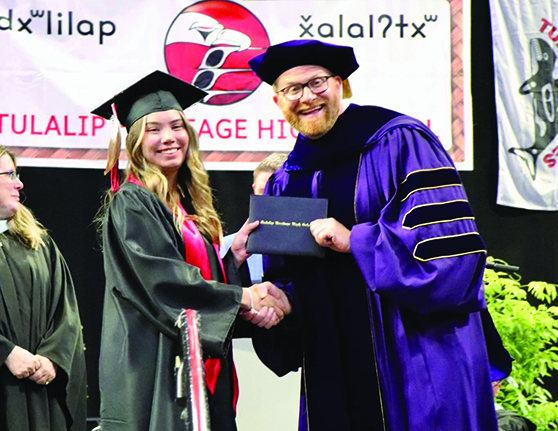 With the culmination of their high school journey, the graduating class of 2023 from Heritage steps onto the threshold of their next chapter in life. A world of boundless possibilities lies ahead. Equipped with the knowledge and experiences gained, this class sets out to craft their own narratives, leaving an everlasting impact on the world they encounter.