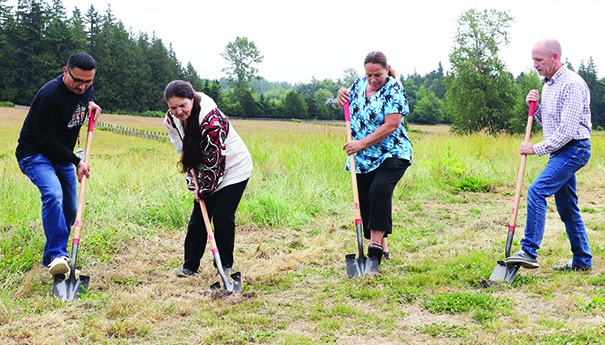 By Kalvin Valdillez, Tulalip News
The sound of bells rang out loud across an open grassy field as a group of Tulalip elders walked along its boundaries and offered a prayer through song. With the knowledge of all the important work that will soon take place on this particular plot of land, the elders engaged in a thorough ceremony and took extra care and time while performing the blessing.
It was cool, breezy, and overcast on the morning of July 7, while the elders conducted their spiritual work. A handful of tribal leaders observed the ceremony with open hearts and a feeling of optimism. The blessing served as the first step in a project organized by the state of Washington, Snohomish County, and the Tulalip Tribes. A project that provides a new hope for individuals throughout the county who are living with an addiction or battling mental health issues.
"We are the owner's rep for the Tulalip Tribes, and we've been working on this project for a couple years now," said Keith Banes, Project Executive of the Wenaha Group, which is a Native-owned construction management and consulting firm. "I want to applaud Tulalip leadership in investing in the communities. It impacts people, it treats whole people and families through this project. It's a step to getting our communities healthy."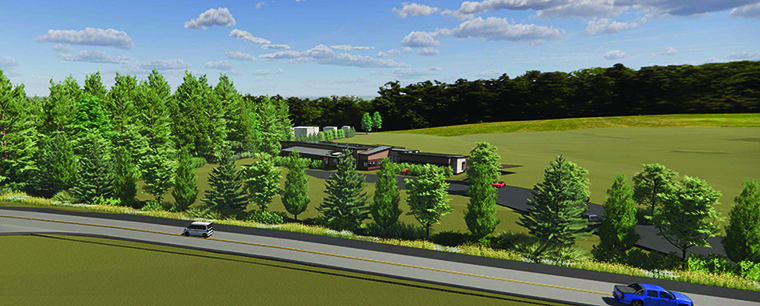 After a five-year legal battle between the Tulalip Tribes, Snohomish County and Washington State pertaining to which governmental entity has the right to collect sales tax from businesses within Quil Ceda Village, the three parties agreed to a settlement in the winter of 2020. The terms were laid out and defined in a MOU between the Tribe, the County and the State.
The tax sharing compact ensured the Tribe would receive a portion of the sales tax collected from non-native retail shops at QCV, and as a stipulation Tulalip agreed to invest $35 million toward the construction of a civil commitment center, a resource desperately needed within the county.
The location for the behavioral health center is north of Stanwood's city limits and adjacent to the tribe's Healing Lodge. The property is owned by Tulalip, but the facility will be operated by the state. The residential treatment facility is projected to employ well over 50 people once the project is completed.
Broken down into two phases, the project will begin on the south end of the property with one building that will open up 16 beds, as well as the center's parking lot and entryway. Phase two will begin after the first phase is completed and will bring in another facility on the north side, and an additional 16 beds will be made available to those individuals who are civilly committed.
Patients will be admitted to the treatment facility by way of a court order and can receive anywhere from six to twelve months of treatment, with the goal of slowly and safely reintegrating them back into their communities. Each facility will be approximately 15,500 square feet and will also be single story buildings.
A number of factors were considered throughout the planning process, such as traffic, water and sewage services, and the protection of nearby wetlands. Public hearings were held so that the local community could voice their opinions and concerns. The residential treatment facility was met with opposition from several Stanwood citizens who filed an appeal after a conditional use permit was granted for the project this past March. However, the Snohomish County Council upheld the original decision in favor of the project back in May.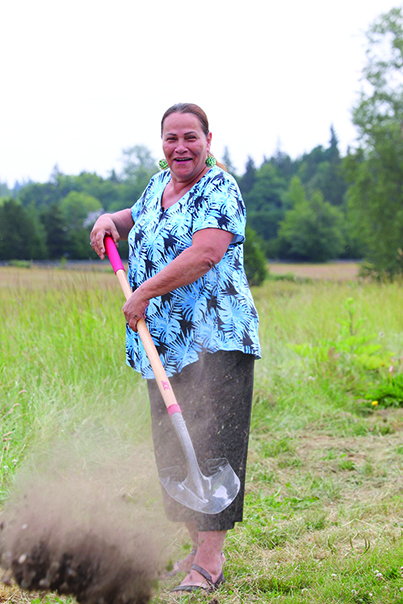 Immediately following the blessing of the land by the elders, Tulalip leaders held the official groundbreaking ceremony. With a shovel in hand, Tulalip Chairwoman Teri Gobin reflected on the project. She shared, "This project came to fruition due to our tax case. This was part of our tax settlement, that we would use one year of our taxes to build this facility, which is $35 million. It's really going to be good for our people. We've already started to change our codes for those who are getting in trouble with the law, who have mental health and addiction issues. This will be a way to help them; start them on the right path to getting healthy again and getting their lives back on track. This project has been a long time coming and we're excited that we're at this point today and moving ahead in a good way."
Opening up a total of 32 beds for in-patient treatment is a big deal as a study conducted in the spring of 2022, by the Washington State Health Care Authority, showed that there are only six beds currently open in the entire county for people to receive this type of treatment. Furthermore, Tulalip tribal members will have preference to a certain number of those 32 beds, and therefore, the facility will assist in the wellbeing and sobriety for tribal members in the coming years.
Tulalip's Interim COO, Sam Davis, expressed, "I have been fortunate enough to be a part of something so special. Being on the frontlines of this and understanding and seeing the importance of these facilities, doing outreach work in our community and at the homeless camps and on the streets, you understand the true need of a facility of this magnitude. A lot of our people do have mental health issues and get into addiction too. And when we go to help somebody, and there's nowhere for them to go because they're at that stage where the hospitals don't want to take them, this is that facility that we can bring them to. And it's not just a Tulalip issue, it's an issue all over our country, our state, and our county. This is going to do amazing work for our people – growing those individuals, teaching them and guiding them how to be productive citizens again, giving them the tools to get a job and take care of their kids."
According to Keith, construction for phase one is set to begin on July 17, which will help bring the community another step closer to healing. For additional information, please visit the planning and development page at www.snohomishcountywa.gov.