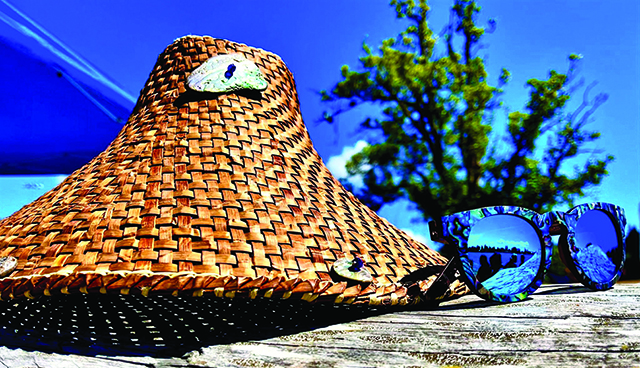 By Micheal Rios, Tulalip News
Since 1989's iconic Paddle to Seattle, a remarkable cultural revival has been taking place across the Pacific Northwest region, known to the tribes therein as Coast Salish Territory. Sovereign Native nations from Alaska to Oregon have united almost every summer to participate in the time-honored tradition of tribal Canoe Journeys. These annual Journeys have deep cultural significance and spiritual importance for our Indigenous communities, fostering unity, healing, and a profound reconnection with our ancestral roots.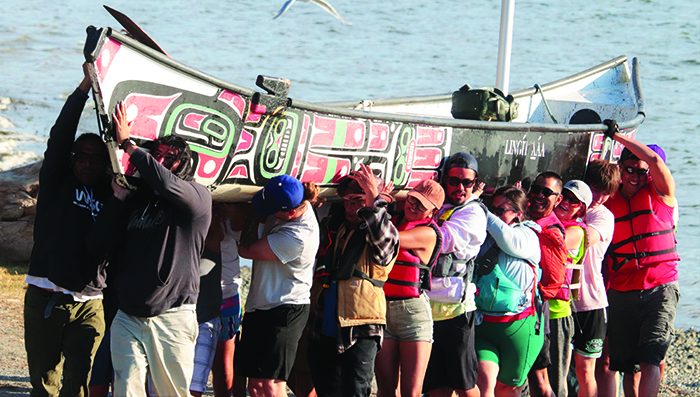 Originating from Coast Salish traditions, Canoe Journeys have been practiced for millennia. Traditionally, canoes were the primary means of transportation, allowing our ancestors to navigate the intricate network of waterways that crisscrossed their territories. These Journeys were not only practical but also ceremonial, carrying spiritual significance that symbolized the connection between the people, the water, and the land.
However, the tradition began to wane before ending abruptly due to the impacts of colonization, forced assimilation policies, and the displacement of one tribe after another from their ancestral lands. Yet, in the latter half of the 20th century, a revitalization movement breathed new life into the practice, and now, in the 21st century, Canoe Journeys are experiencing a resurgence like never before.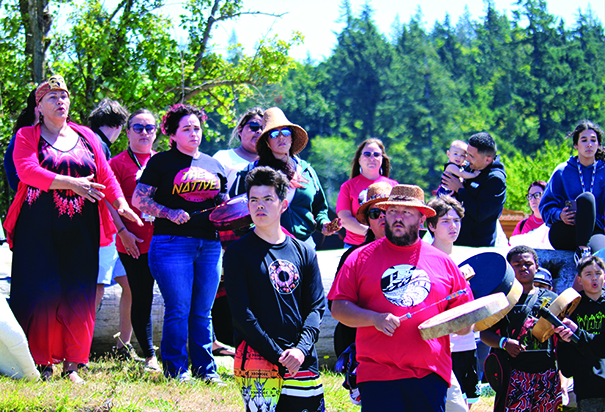 The revival has been spearheaded by Native American leaders, cultural activists, and elders who recognize the importance of preserving their heritage and passing it on to future generations. Through storytelling, intergenerational knowledge sharing, and the relearning of traditional canoe-building techniques, our sovereign nations are actively reclaiming their cultural identity with each paddle stroke.
"The Canoe Journey campsite, to me, is the epitome of being a tribe," explained Tulalip elder and Journeys veteran, Monie Ordonia. "We're all there together. The younger kids are running around, making friends and having fun. The older kids are taking in all the experience from becoming a puller and getting opportunities to sit with their elders and hear their stories. And the adults become that traditional teacher again. Whether it's sharing songs and dance, or some kind of regalia making technique, or even just accepting the role of watching other people's young ones and making sure they stay safe. This is the closest thing to experiencing the real village environment that our ancestors thrived in."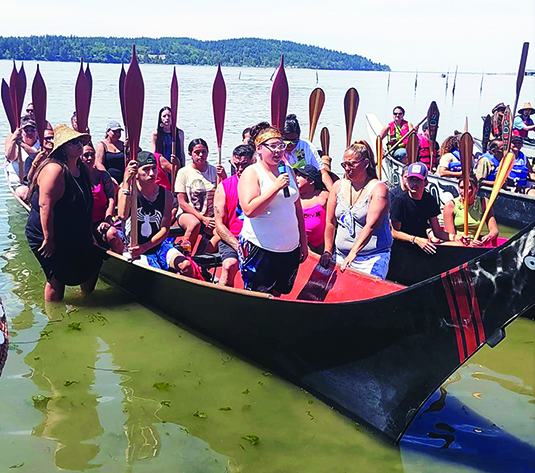 Central to the significance of Journeys is the sense of community they create. 2023's Paddle to Muckleshoot had nearly 100 canoe families, each representing different tribes and clans, embark on a Salish Sea expedition that stretched for weeks. As these proud culture bearers navigated their ancestral waterways, they were greeted by host tribal communities that welcomed them with open arms, sharing food, songs, and dances. This exchange reinforced the ties that bind our Coast Salish people.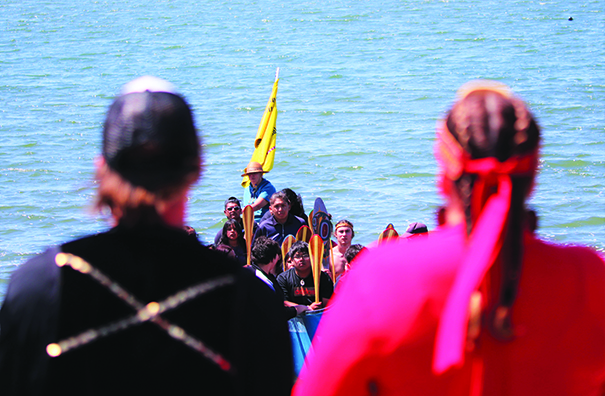 The revitalization of the Tribal Canoe Journeys has also highlighted the importance of environmental stewardship. As participants paddle through pristine waters and encounter the impact of climate change, the connection between the land and its people becomes even more evident. The tribes have been at the forefront of advocating for the protection of their waterways, embracing sustainable practices, and raising awareness about environmental issues within their communities and beyond.
The impact of Canoe Journey 2023: Honoring Our Warriors Past and Present extended far beyond the participating tribes. Non-Indigenous communities have been invited to witness the significance of Journeys and contribute to various cultural exchange activities. This cross-cultural understanding helps dispel misconceptions and raise appreciation for local Native American traditions and histories.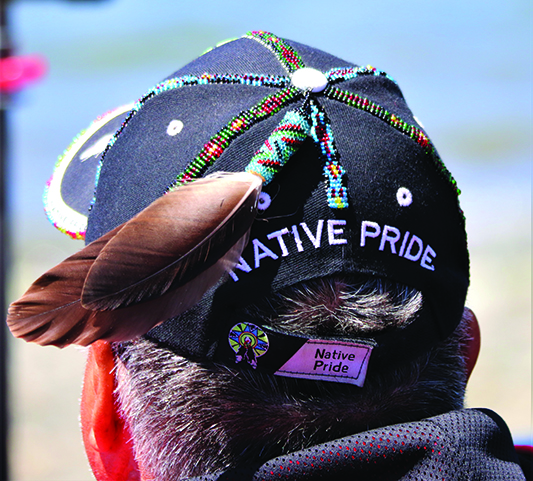 As the sun set on another successful Canoe Journey, the participants returned home with hearts full of memories, renewed connections, and a strengthened sense of cultural pride. The revival of this sacred tradition has proven to be a powerful force in preserving tribal identities, fostering healing, promoting environmental stewardship, and creating lasting connections among communities.
"For us in Tulalip, I'm sure this year's Paddle to Muckleshoot had a record of youth pullers and parent/child combinations," reflected Monie. "Does this youth movement excite me? Hell to the yeah! For me, I'm on the verge of retiring and hanging up my paddle, so to witness the kids consistently coming to canoe practice and to be so excited to pull for the first time, and then to get their Journeys experience and already be excited for next year…this brings me so much hope because I know the next generation is ready to learn, eager to get on the canoes and keep this part of our culture alive."
Julianna Fryberg, 16 years old
"The entire experience was eye-opening. Me, my sister Lilly and my dad all got to pull together on Big Brother for 11 miles straight. That was my first time pulling and something I'll never forget. We got to be out on the water with so many other canoes around us, all heading to the same destination. Being able to bond with other tribes through our stories, songs, and dance was amazing. It was a real family atmosphere, especially in the camps when Natosha Gobin would hold Lushootseed class to help us learn and pronounce the words of our ancestors."
Skipper Natasha Fryberg, 33 years old
"Being in the canoe with my daughter is something I've anticipated for so long. As a mom, this is truly one of my greatest experiences, being able to share this part of our culture with my daughter. We strive for our kids to follow in our footsteps and now here she is pulling stroke for us, the same position I started out in. She may only be 14, but with each pull, she gains experience and gets stronger."
Damon Pablo, 17 years old
"It's been such an honor. A cool moment for me was when another canoe family from up north allowed me to join them as they welcomed a brand new canoe into the water and be a part of it's first pull. Aside from that, just being able to spend this time with my dad and bond with him in new ways, like during protocol in the longhouse, is something that's brought us closer. I'd like to see more father/son duos on the water next year."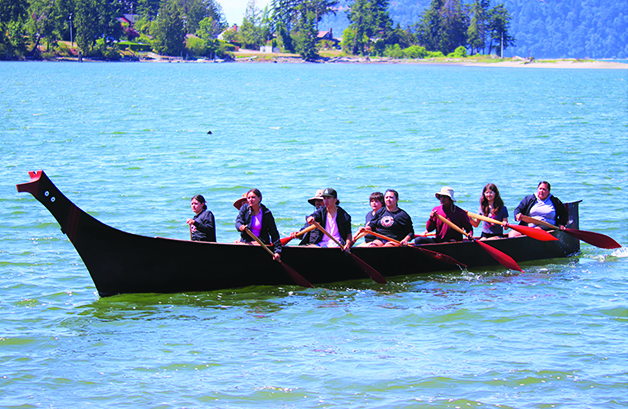 Theresa Sheldon, 45 years old
"When I was six months pregnant with my son Klayton, I was on the water pulling canoe, so he has not known a day without the canoes…until Covid. He's grown up with Canoe Journey every summer since before he was born. It's something I like to think he inherited from his grandmother and my mom, Toni Sheldon, who was the only woman to pull for Tulalip in 1989's Paddle to Seattle. All four of her daughters pulled canoe, and now this year her grandchildren are pulling, too. Having my son out there just brings everything full circle and reassures me that we are living who we truly are as canoe people."
Lilly Jefferson, 15 years old
"Me, my mom, and my siblings tried to make it to every canoe practice so we could all be on Journeys together. Right before my first pull, I was so excited because I never pulled before and didn't know what to expect. It was everything I imagined it would be. It's two different experiences, depending if your on Big Brother or Big Sister, but both are amazing in their own way. The weather and views were so nice. I love being on the water."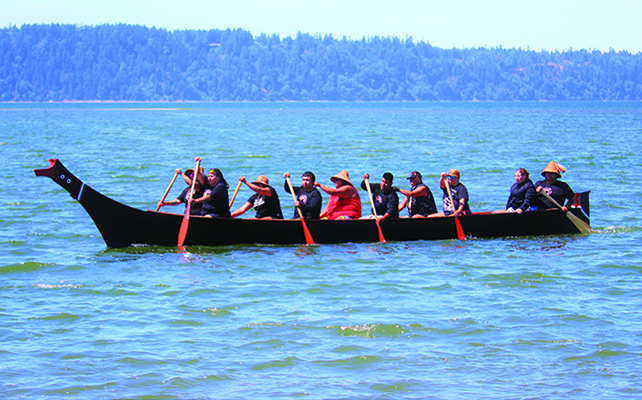 Alicia Horne, 40 years old
"My daughter Keyondra is 20 now, but she actually started out on the canoe when she was 12. Back when Natasha Fryberg, Shawnee Sheldon, and I all chipped in and encouraged our kids to participate in canoe race practice. It was important to us to have our kids get that initial experience needed to build up their confidence on the water, their muscles and endurance needed for long pulls. She's a true paddler. She loves being on the water, whether in single-man races, doubles, or on Canoe Journey. For her to have the strength to pull through all the mental and physical challenges of navigating the waters, I am just so proud of her."
Janiesha Zackuse, 13 years old
"I was a little bit nervous, but at the same time it was a lot of fun and definitely healing to be out there. A cool moment was when we pulled into Lummi and saw everyone waiting for us on the shore, ready to welcome us. Having my mom there by my side for my first Canoe Journey was everything and filled my heart knowing how much it meant to her, too."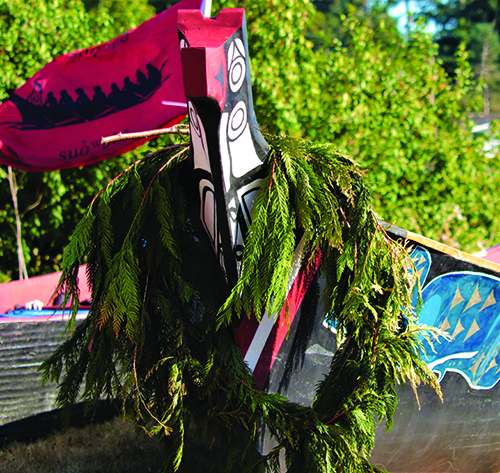 Michael Wenzel
"I was so proud to watch as my son Thomas put in all the effort necessary to attend practices and ask questions when he was curious to learn more. Now, here he is utilizing what he learned and embracing all the healing that the water gives us. Witnessing not only my son but the other kids following in their parent's footsteps with canoe culture is simply great. It lets me know that another generation wants to and will be enjoying the waters in the future."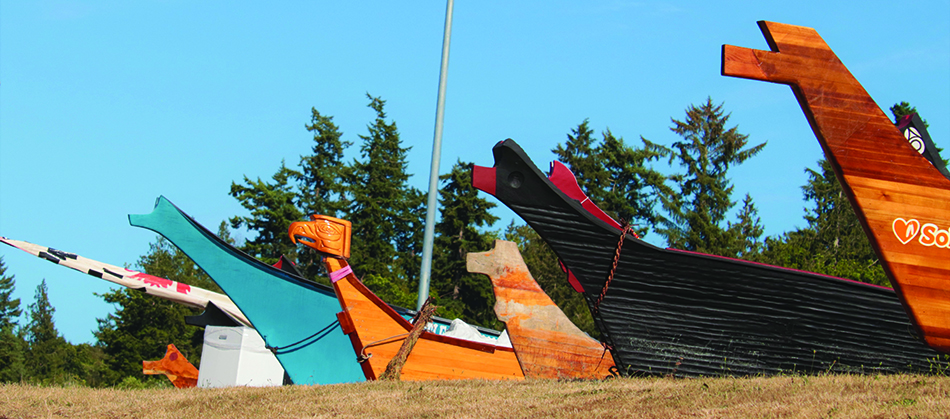 —————————————
Tulalip Canoe Family parent/child combos 
Alicia and Clayton Horne with their daughter Keyondra
Shawnee Sheldon and her kids Adrian, Lilly, and Isabelle Jefferson
Eddy Pablo Jr. and his son Damon Pablo
Natasha Fryberg and her daughter Kaylenna
Josh Fryberg and his two daughters Julianna and Lillyannah
Theresa Sheldon and her son Klayton
Michael Wenzel and his son Thomas
Tanisha Fryberg and her daughter Maliyah
Jolene Fryberg and her daughter Janiesha Zackuse