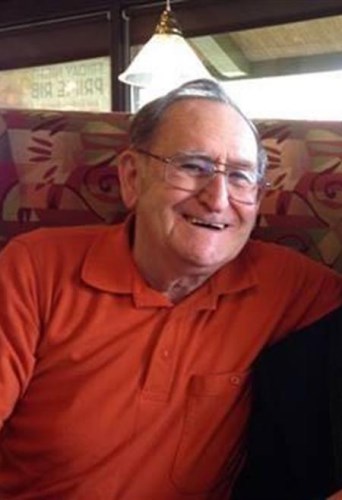 February 14, 1937 – August 11, 2023 
On August 11, 2023, Daniel Stamaris, loving husband, father and friend, with a quick smile and endearing sense of humor died at the age of 86 in Lynnwood. He was born to the late Michael and Mabel Stamaris on February 14, 1937 in Mandan, North Dakota. He peacefully joined our Lord and Savior Jesus Christ and is now reunited in heaven with his bride Delores. He is survived by his son wife Daniel and Heather Stamaris and their children, Melissa, Leah, Amber, Aaron and Abigale and granddaughter Kenzie; his son and wife James and Evelyn Barrie and their son Brent; his son and wife Donald and Michele Stamaris and their children Jennifer, Donald II, Jeremiah, Michael, Aric, Sarah, Noah and Heleena; his son and wife Craig and Rochelle Barrie and their daughter Naomi; and daughter and husband Sunny and Douglas Golden and their three sons, Joseph, Christian and Sam; as well as his special friend King George the cat. He is also survived by his brother Jack Stamaris. Daniel also had many friends that he loved including Adrianne Fraser, Phyllis and Julie Tardo.
A lover of Jesus and a devoted Father, he made a career at Boeing to provide for his beloved family. Throughout his career he was at the forefront of the implementation of the Boeing 747 program as well as the Airforce One Presidential airliner. He loved and was loved by many people and provided a strong shoulder to lean on while giving encouragement and sage advice to anyone who asked. He enjoyed Country Music, traveling the country with his wife and spending as much time as he could with his children and grandchildren whom he loved dearly.
A celebration of his life will be held Thursday, August 17, 2023 at 11:00 AM at Schaefer-Shipman Funeral Home with burial to follow at Mission Beach Cemetery.