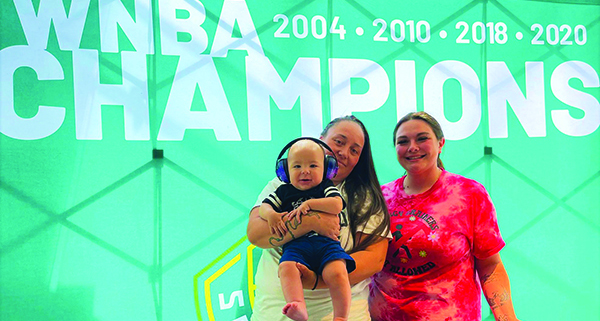 By Micheal Rios, Tulalip News
After the Seattle Storm announced its second-ever 'Storm into STEM Kids Day' presented by the Pacific Science Center and Department of Health, leadership within Tulalip Education's division made the decision to add the WNBA game to its lengthy list of summer activities.
Many middle school and high school-aged children are dependent upon the local Youth Center to provide summertime entertainment and memory-making excursions. With the excitement around venturing to Climate Pledge Arena to watch the pros get buckets, an estimated 50 local youth were transported from the reservation to Seattle Center on Tuesday, August 8.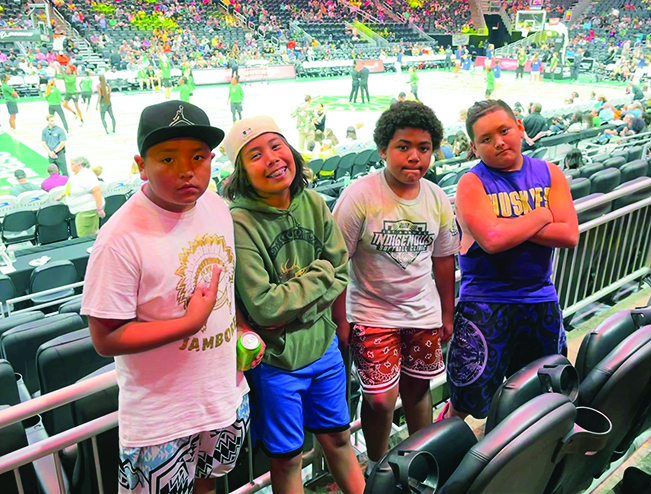 "The kids were so excited for this game! We had 65 tickets total and the ones who came today acted quickly to be a part of the 50 or so kids we brought down," said activities specialist Cierra Fryberg. "We overheard several of the kids on the shuttle mentioning this was their first time ever attending a Seattle Storm game. For us, it doesn't get much better than helping them make these memories among friends and family."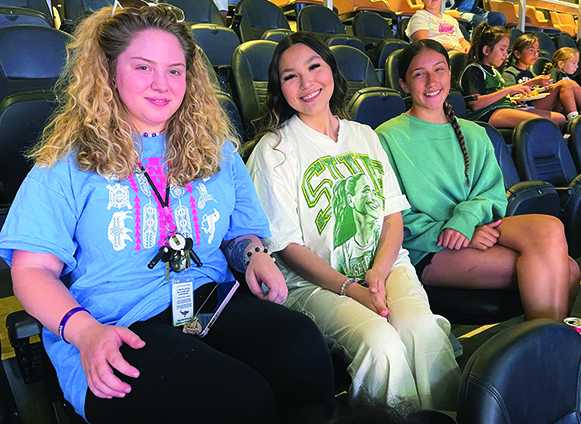 Total game attendance was announced to be a tad over 10,000 for the 12:10 pm tip-off between the Seattle Storm (7-10) and Connecticut Sun (20-7). Over the game's duration, kids and families were able to engage in multiple activities aimed to boost child interest in science, technology, engineering and mathematics available throughout the concourse inside Climate Pledge Arena.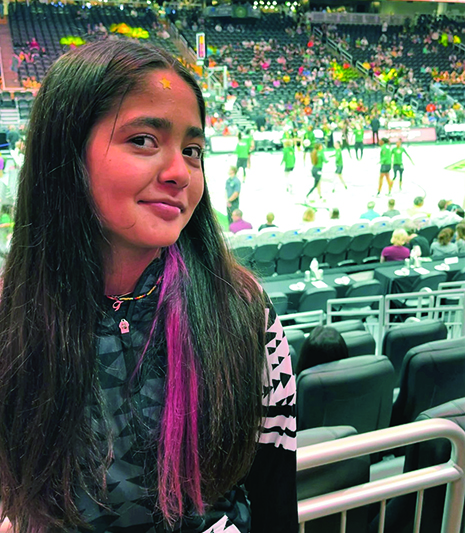 "We love the atmosphere that Kids Day brings to Storm games, and that our Storm platform can provide a fun and educational experience for youth during a Seattle Storm game in the summer," said Alisha Valavanis, Storm President and CEO. "We are grateful to our partners at the Department of Health and Pacific Science Center for helping create a memorable and meaningful day for these kids."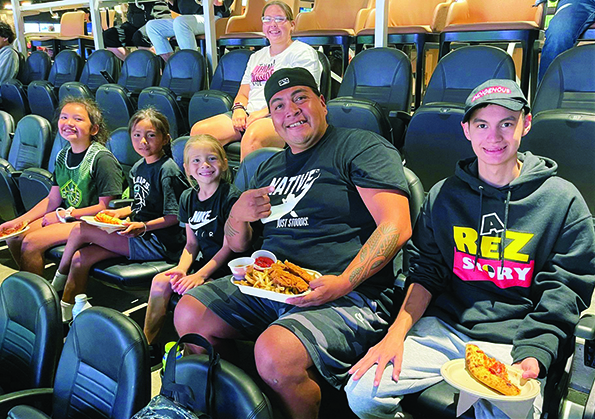 Among the many activities planned, highlights from Pacific Science Center included a full-sized model human skeleton that participants could build and take apart, earthquake shake tables to build and test different structures on, and a hand battery, in which kids used their hands to complete a battery circuit.
"We are extremely fortunate to have a leadership team who thinks of our kids and coordinates activities and field trips, like this one, during the summer when our kids are out of school. As adults, we understand that not all kids have opportunities like this, but being Tulalip affords us a lot of benefits, especially as it comes to our children," said youth enrichment manager Sarah Murphy.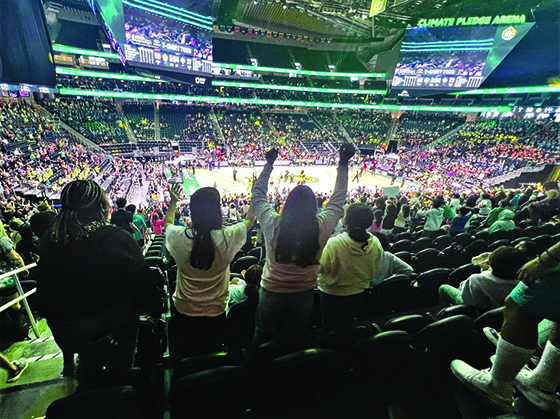 Following the Storm versus Sun conclusion, the Tulalip group was welcomed onto the court for a group picture. Several of the kids took the once-in-a-lifetime opportunity to imagine themselves as professional basketballers and shoot imaginary buzzer-beaters at the Storm nets. Of course, their imaginary shots hit nothing but nylon…swish.