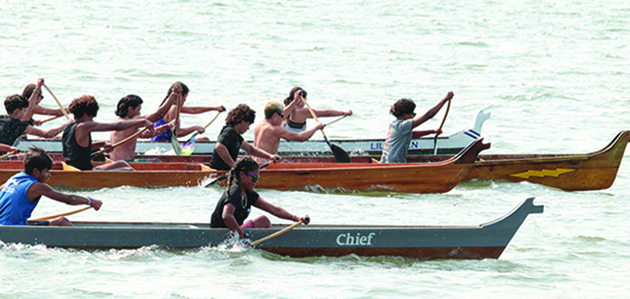 By Wade Sheldon, Tulalip News 
The day was mighty gusty as canoe pullers from all over the Pacific Northwest and Canada battled waves in Tulalip Bay on August 18 during Tulalip's Annual Canoe Races. The two-day event pitted the young and old in different canoe races. Although the waters were choppy, each competitor gave forth an outstanding performance.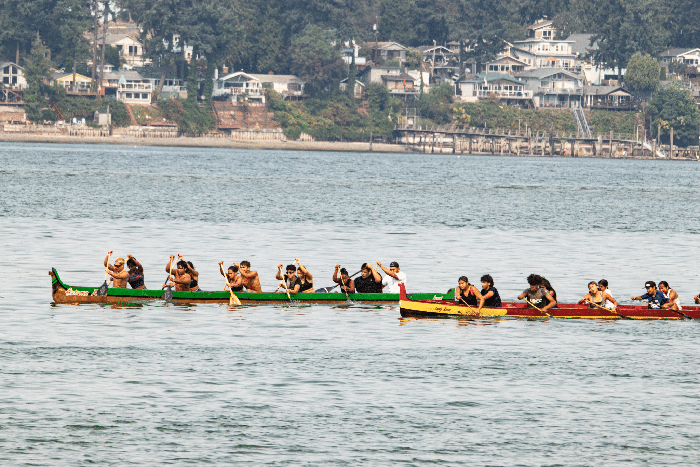 Starting at 9:30 am, Saturday's competition was fierce. Not only were the competitors battling the strong winds and waves, but also each other to take home a trophy and some prize money.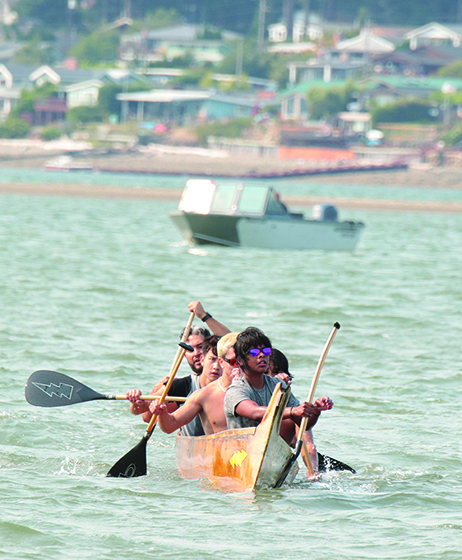 From single-person canoe races to 11-person teams, events for all levels of racers, male or female, gave many a chance at competing. There were races for kids nine and under to races for adults 19 and older, including a special race Saturday evening between co-ed partners of two. This consisted of one male and female partner who had to run with a paddle for about half a mile, then jump into their canoes and paddle for about a two-mile journey.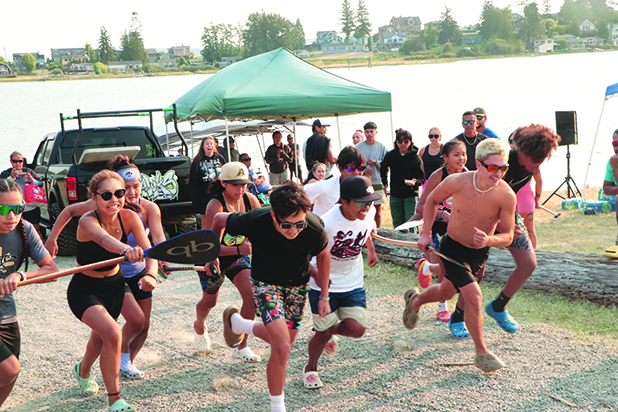 In the face of wind gusts reaching up to 15 mph, creating turbulent waters, dedicated pullers demonstrated unwavering determination, securing victories by multiple boat lengths. A few pullers would find that the seas were not playing around as some rolled over due to being off balance when the wind and the waves hit their canoe.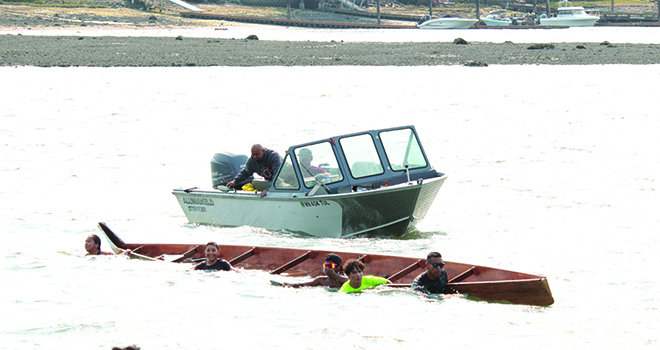 "You need to do a few things to prepare yourself to be out there on that rough water," said Buddy Gray, from Cowichan, racing with Lummi. "You're going to be tired; you're going to get fatigued. You can't quit. You paddle out, so you have to paddle back. Having that mental and physical strength is very important, as is healthy eating and keeping yourself hydrated so you don't cramp up out there."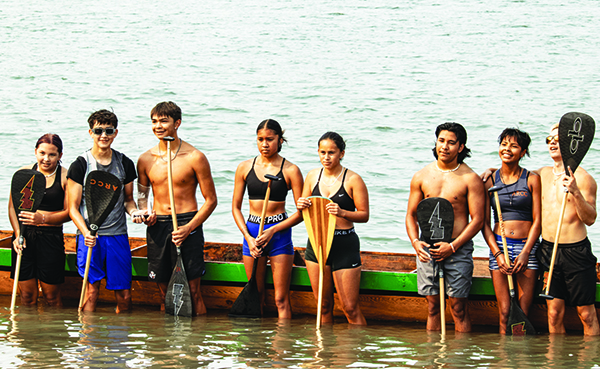 Buddy continued, "I've always had a different mindset on just paddling to win. I have kids now and have that mindset of being there, showing them a good way, and setting a better example for the next generation, as they are always watching. The more you train, the more you race, the better you get."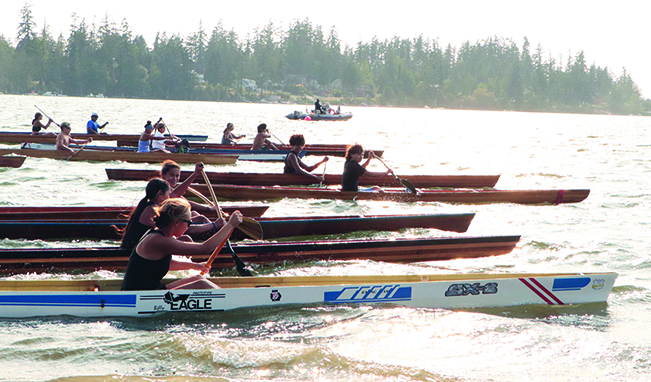 One of the teens who won a few different events in the 16 and under category, Elias Mamac of Lummi, said, "Eat lots of French toast, train, and get some rest to be able to race your best." When asked why he loves canoe races, Elias said, "Makes me feel good."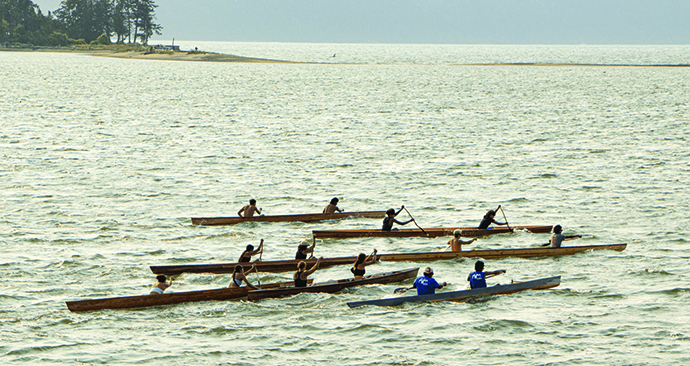 Although the waters were rough and the air was a little smoky, canoe pullers who braved the seas for the chance of victory took home the thrill of competition and great memories.