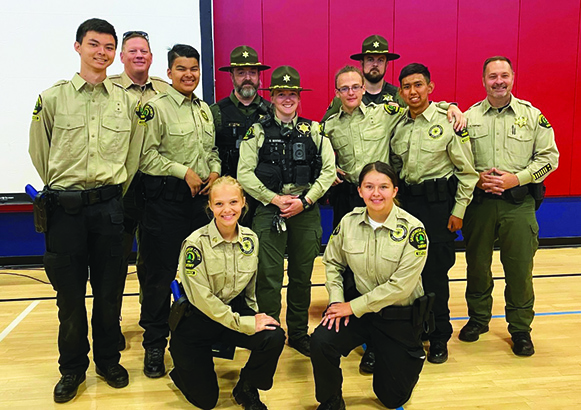 By Wade Sheldon, Tulalip News; photos courtesy of Moiya Leger Rossnagle
When many kids are focused on friends and the latest trends on TikTok, a unique program offers the youth of today a chance to learn what it takes to become a police officer. The Snohomish County Sheriff's Explorer Program provides a real-life look at what it's like to pursue a career in law enforcement. Early in March 2023, 16-year-old Dylan Jones-Moses, a Tulalip tribal member, decided to enter the program.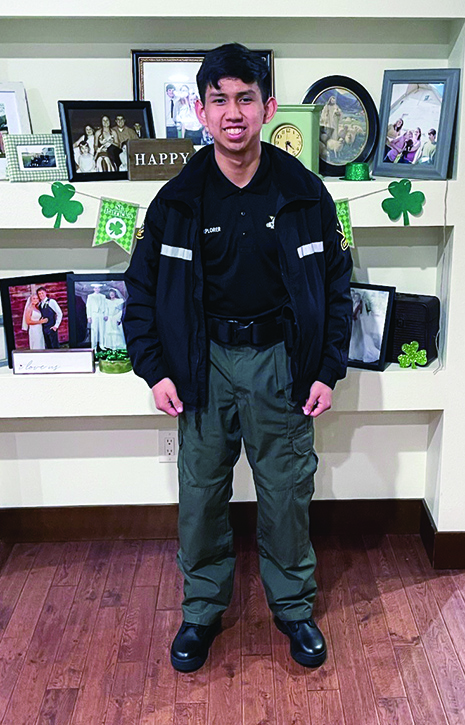 The Explorer program, open to students aged 14 to 20, teaches about the laws and procedures for being a police officer. Explorers participate in real-life law enforcement scenarios, learn how major investigations are conducted and visit dispatch centers and county courthouses. They can even volunteer their experience at community events, conducting traffic control, providing security, and working with crime prevention programs. There are also opportunities to attend law enforcement competitions and conferences. Explorers spend a minimum of 10 hours each month in the program, and can continue until high school graduation and beyond.
"I went to the primary academy, which was challenging but a great experience," said Dylan. "Going through the Explorer program has taught me a lot. It's taught me to stay orderly, be disciplined, and not give up.
When asked what he thinks is the best part of the Explorer program, Dylan replied, "I would say seeing each other work as a team or a platoon. Coming together to overcome certain obstacles or reach specific goals was fun. It's also a great experience to see what boot camp feels like. They teach a lot of good stuff, and it's positive for people my age. After graduating, I want to go into the Army or stay in the Explorer program and become a police officer.
Moiya Leger Rossnagle, Dylan's adopted mother, explained, "His dad, Shane Moses, and his family are very proud of his accomplishments. This has been a tremendous opportunity for him to have some training. All the Sheriffs at the academy have been friendly while building encouragement and hard work into the kids. This program has been very motivating for Dylan; with this course, he can utilize his discipline.
If you want to know more about the Snohomish County Sheriff's Explorers, visit Snohomish County Washington at https://snohomishcountywa.gov/3534/Sheriffs-Explorers.