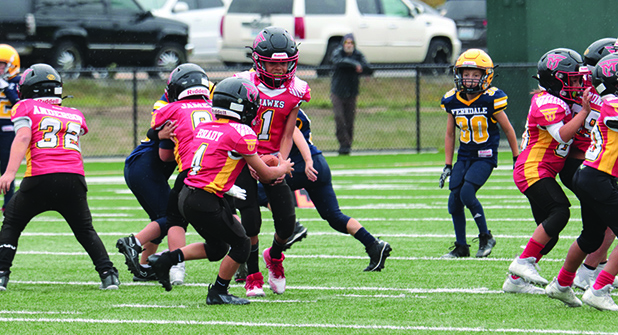 By Wade Sheldon, Tulalip News
The stands were electric, without concern for the rain, thanks to the newly covered bleachers at the Alpheaus "Gunny" Jones, Sr. ball field in Tulalip. The Tulalip-Marysville Hawks Midget and Peewee football leagues faced off against the Golden Eagles from Ferndale on Saturday, September 23.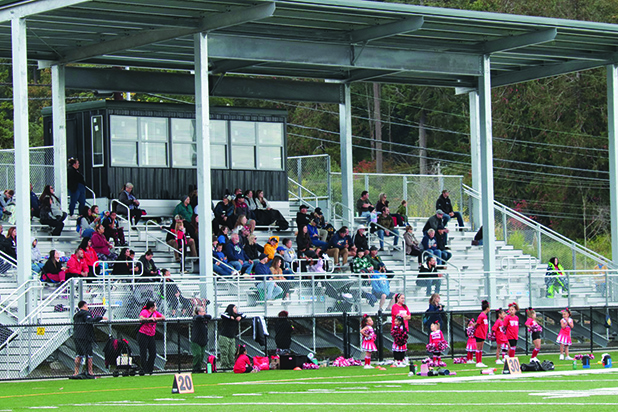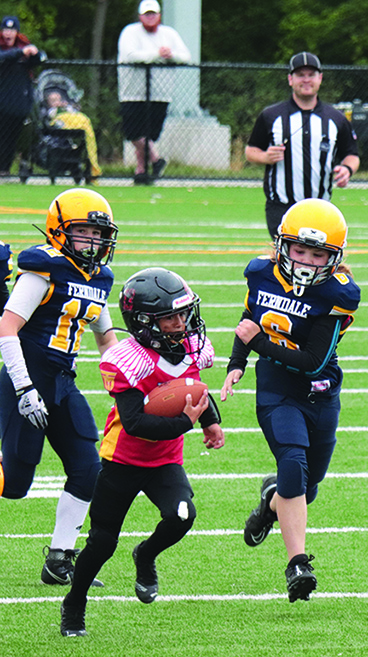 First up was the Midget league consisting of boys and girls 10–12 years old. The Hawks were off to a slow start and fell behind early in the game as Ferndale took the lead 14-6. After some halftime adjustments, the Hawks battled back with two touchdowns in the 3rd quarter due to a couple of fumbles by Ferndale, giving the Hawks the lead heading into the fourth. With another fumble in the fourth quarter by Ferndale, the Hawks recovered the ball, drove down the field, and put the game out of reach with a 6-yard touchdown, extending their lead to 18. The final score of the contest was Tulalip-Marysville 32, Ferndale 14.

A tough fought contest; ultimately, the several turnovers Ferndale endured in the second half, mixed with some great runs by the Hawks, gave Tulalip-Marysville the win and brought their record on the season to 2-2. Coach Marshall Guthrie said, "It started slow, but we ended up doing good. The kids did great and fought hard out there, and we got the win."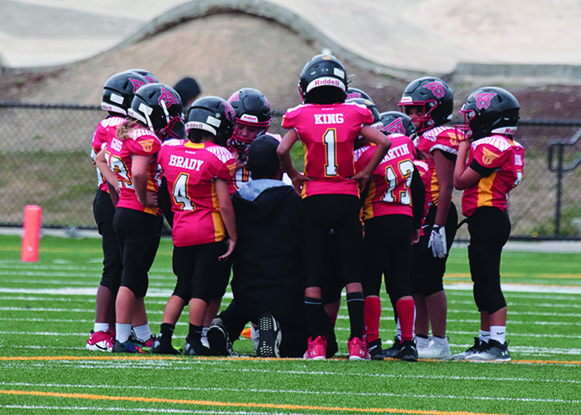 Next up were the Peewee League kids from 9 to 11 years old. Coming off a 3-game losing streak, the crew from Tulalip-Marysville were looking to turn things around. The Hawks offense started on high cylinders, bouncing off defenders and bursting across the field, scoring early in the first quarter. Their defense ran a shutdown performance, holding the Golden Eagles scoreless in the first half. Looking in control on both sides of the ball, the Hawks extended their lead 19 to nothing in the fourth quarter. Looking like a shutout, the Ferndale Golden Eagles managed to break free for a long run, scoring a touchdown as time ran out, leading to the final score of Tulalip-Marysville 19, Ferndale 6, giving the Hawks their first win on the season and bringing their record to 1-3.
Catch the Hawks on their home field, Saturday, September 30th; kickoff starts at 10:00 a.m.