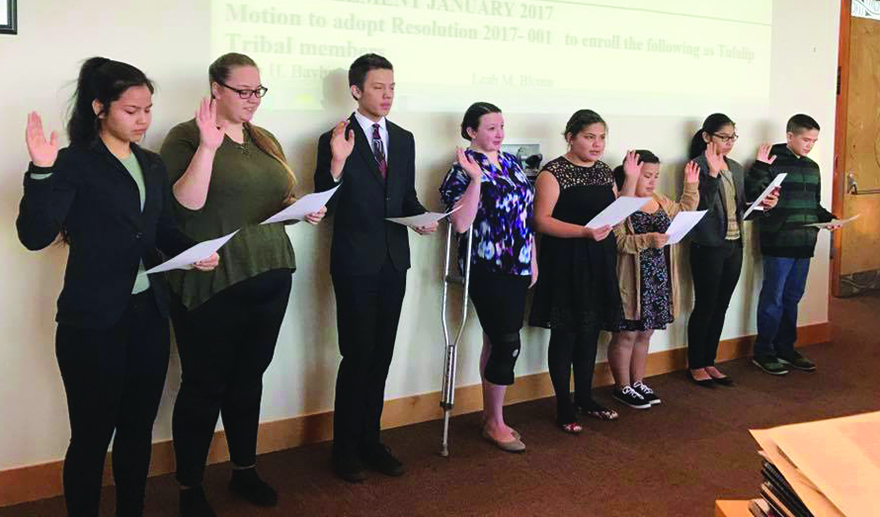 By Micheal Rios, Tulalip News
On Saturday, January 14, eight representatives of Tulalip's future leaders were introduced to the Board of Directors. These eight strong-spirited, young men and women were sworn in to be the next cohort to make-up the Tulalip Youth Council.
"Congratulations to the Tulalip Tribes new 2017 Tulalip Youth Council. I'm excited to work with them and look forward to seeing them grow and prosper," said Board of Director Theresa Sheldon. "Our youth are so important and when they are given a positive opportunity, they always rise to the occasion. I believe in them and am so proud of them. We are so thankful for the amazing staff who continually supports them and provides them with a safe place to be creative and build as a team."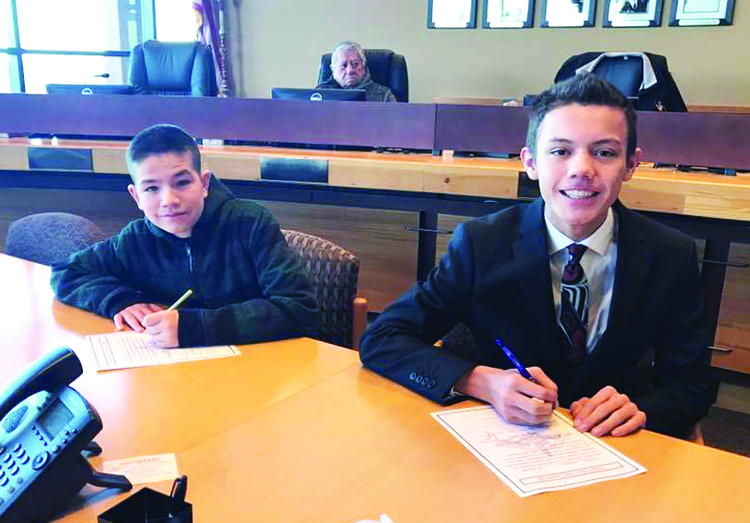 Being willing to step up and represent your community is a huge undertaking for anyone, especially true for our youth. They have each opted to take this critical step together and aim to be role models in and out of the classroom for their peers. When you see these youth, please congratulate them for committing to a productive year of making positive change for their peers and community, and thank them for taking on this important role of leadership.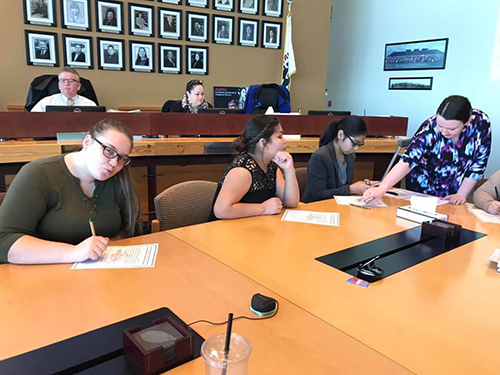 Congratulations:
Jlynn Joseph, Chairwoman
Kordelle Hammons, Co-Vice Chairman
Keely Gobin Mcghie, Co-Vice Chairwoman
Shayleigh Tucker, Treasurer
Irista Reeves, Media Coordinator
Ilivia Hatch, Media Coordinator
Tamiah Joseph, Junior Representative
Dexter Smith, Junior Representative