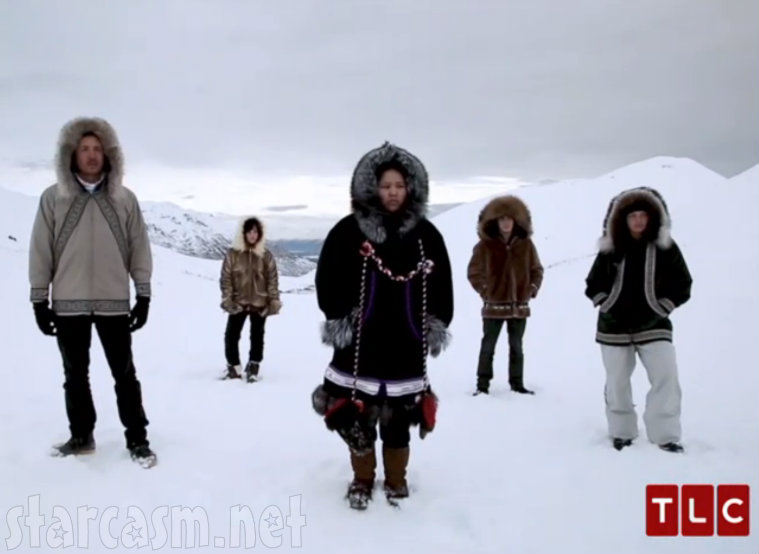 This will be the first program from Discovery Networks International to debut in the U.S. first
The Wrap  June 25, 2014
In a similar vein to its popular "Breaking Amish" franchise, TLC once again places its gaze on a subculture whose youth want to experience the outside world on new series "Escaping Alaska."
The six-part series will be the first program from Discovery Networks International (DNI) that will air in the United States first before moving on to more than 200 countries and territories across the world.
Debuting on Sunday, July 27 at 9/8c, "Escaping Alaska" will feature the challenging journey of Alaska natives, broadly referred to as Eskimos, Mary, Frank, Tamara, Qituvituag aka Q and Nuala, as they set out to explore the world outside their villages and small towns. Though filled with love and pride in their heritage, these young people yearn to know life outside the insular communities. But, that's not how their families will take it.
"'Escaping Alaska' provides a rare window into a remote world that is quite foreign to many of TLC viewers – a look at the lives of an endangered culture and private community that is seldom seen by the lower 48," said DNI's production and development vice president, Jon Sechrist in a statement.
He continued, "The series is a fascinating study of people struggling to preserve their traditional way of life, and the aspirations of its younger generation who are seeking their own way. The five characters featured are a microcosm of their community."
Leaving one's home is considered a betrayal in that culture, so these young people will have to use cover stories to mask their true intentions for leaving for California. Their new experiences will include new jobs, dating and challenging their traditional upbringings. In the end, they'll each make the decision to return home or continue their lives within the contiguous 48 states of the U.S.
Sechrist commissioned and executive produced the series. Hot Snakes Media is producing the series for DNI.