Press Release, Kaitlin Egan, Ballantines PR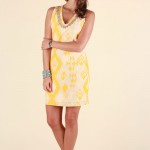 Los Angeles, CA, January 3, 2013– Avelaka is the only apparel line on the market today heralded for its embrace of Native American inspired fashions with a modern woman's flair. And founder Laura Miranda expands her successful line of unique signature looks even further today with the launch of her 2013 spring/summer collection.
Filled with bright hues such as flame, mimosa, turquoise blue and teaberry, the collection feels like a bouquet of fresh spring flowers. Underscoring that feel are her signature peplum tops and the use of colored laces and bright solids. But the line also draws on strong themes from the American Indian heritage, specifically Southern California's Pechanga Tribe, where Miranda is a member. For this season's inspiration, she turned to the Indian songstress Buffy St. Marie, famous for expressing her experiences as a First Cree Woman through music.
"The concept of Avelaka was born out of a passion for sharing my native culture through apparel design," Miranda said. "Buffy St. Marie expressed her Native heritage through song, before it was fashionable to do so. I want modern woman to see this collection and get lost in the beauty and wonderment of the symbols and designs, just like being lost in the sounds and words of Buffy St. Marie."
The result is a striking collection of fashionable, yet easy-to-wear designs imprinted with classic Indian themes, such as the lace print inspired by the intricate latticework and antique crochet designs traditionally created by tribal women. Also imbedded into the line are print images inspired by such Native American icons as the Canadian Cree teardrop design moccasin and weave work from Canadian First Nations.
Miranda believes that by using authentic themes and motifs from her heritage for modern day wear, she is not just sharing the beauty of the Native culture.
"I believe it is also a way to encourage women to seize the spirited moments in life," Miranda said. "We want to inspire women to embrace the beauty in each moment as they move down their paths in life."
Miranda's passion for Native American inspired fashions stems from her experiences as a tribal lawyer for more than a decade, advocating for Native American rights. Miranda eventually transitioned into fashion work, founding Avelaka (which means "white butterfly" in the traditional Luiseno language) in Spring 2011. Miranda hoped that by using aspects of the indigenous culture for inspiration, her work could redefine how popular culture depicts the Native American people and their way of life.
Avelaka is sold at fashion forward boutiques across the country, including Los Angeles, San Francisco, New York, Austin and Aspen. Her fashions have been featured in Women's Health, Seventeen, California Apparel News, Los Angeles Business Journal, Refinery 29, Lucky.com, and various regional magazines and fashion blogs. Visit her website at http://www.avelaka.com/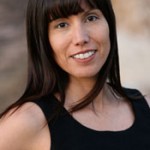 About Avelaka:
Avelaka maintains a unique creativity different from other brands. Looking to indigenous landscapes, authentic themes and motifs, Avelaka shares the beauty of Native cultures encouraging women to embrace the spirited moments in life.
For Spring 2013, Avelaka looks to Indian Country's fearless songbird, Buffy St. Marie. Through her strong and sweet folk songs she expressed her Native heritage before it was fashionable to do so. By telling her personal story, as a Cree Canadian woman, and staking claim to First Nations tradition her voice sought to reclaim Native symbols while sharing their meaning with all who listened. This collection imagines a classic but modern woman being lost in the sounds and words of Buffy St. Marie.
Miranda, a Native American rights lawyer for over 13 years says she founded Avelaka to, "share the beauty of her heritage and also inspire women in their individual paths through life."
Avelaka is sold in stores such as Anthropologie, and boutiques throughout the country in cities including Los Angeles, San Francisco, Aspen, Austin, Brooklyn and more. Please also visit: www.avelaka.com.