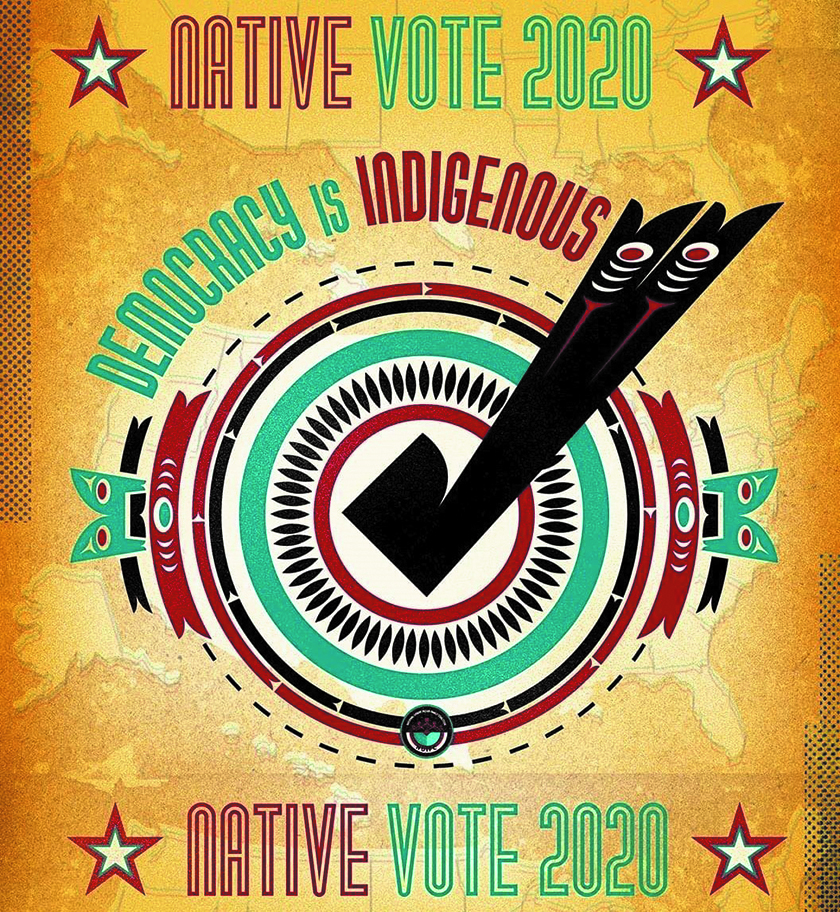 By Micheal Rios, Tulalip News
Last week's Democratic National Convention included two full days dedicated to advancing the nation-to-nation relationships with tribal governments, with focused discussion on crucial topics in regards to upholding federal trust responsibilities inherent to Native citizens. A broad range of policy areas, including but not limited to health, safety, economic development, education, voting importance, and strengthening tribal sovereignty were all spotlighted.
Known as the DNC Native American Caucus, tribal members from across the nation were invited to attend this one-of-a-kind, virtual platform that was free to attend. Those who opted to tune in had countless opportunities to be inspired for a better tomorrow via the many progressive-minded messages filled with hope and promise by a new crop of political leaders led by Native matriarchs.
"Opening our two day Native American Caucus was three matriarchs who are among the highest elected officials in the United States," shared DNC Native American Political Director, Theresa Sheldon (Tulalip). "It is so inspiring and breathtaking when we acknowledge the historic moment we are in. As Native Americans, we are refusing to not be seen. Instead, we are seeing more and more Native people hearing the call and intending to fulfill the need that is representation."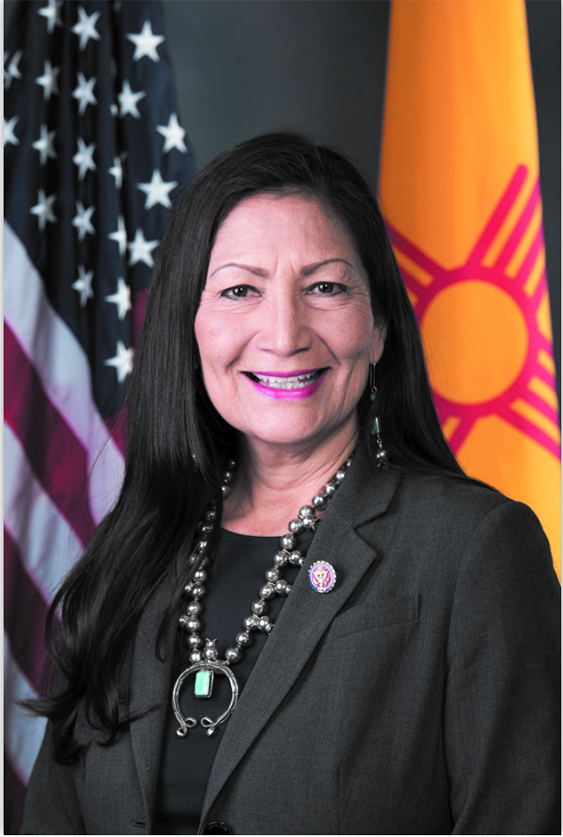 Congresswoman Deb Haaland (Laguna Pueblo), Congresswoman Sharice Davids (Ho-Chunk), and Lieutenant Governor Peggy Flanagan (White Earth Band of Ojibwe), each took to the digital podium and rallied viewers to make their voices heard by voting in November's presidential election for democratic candidate and former Vice-President, Joe Biden.
"I'm proud that we have the most progressive and forward leading platform for Indian Country ever, especially where the environment is concerned," explained Representative Haaland, Congressional Native American Caucus co-chair. "Joe Biden has a very strong commitment to fighting climate change, moving our country to renewable energy, and just making sure our voices are heard.
"Tribal leaders must have a say in where we are moving forward, and that's why I am doing everything I can to get Joe Biden elected. Unlike the present administration, he'd absolutely never appoint a coal lobbyist or gas and oil lobbyist to any of these positions where we know we need someone who cares deeply about our land and Indian Country."
Haaland and Davids, of New Mexico and Kansas respectively, are the first-ever Native women to serve in Congress, while Flanagan, of Minnesota, is the highest-ranking Native woman elected to executive office in U.S. history. Collectively, these three spectacular leaders have made history as Native women elected to political office. Together they serve their local Native communities on the national stage.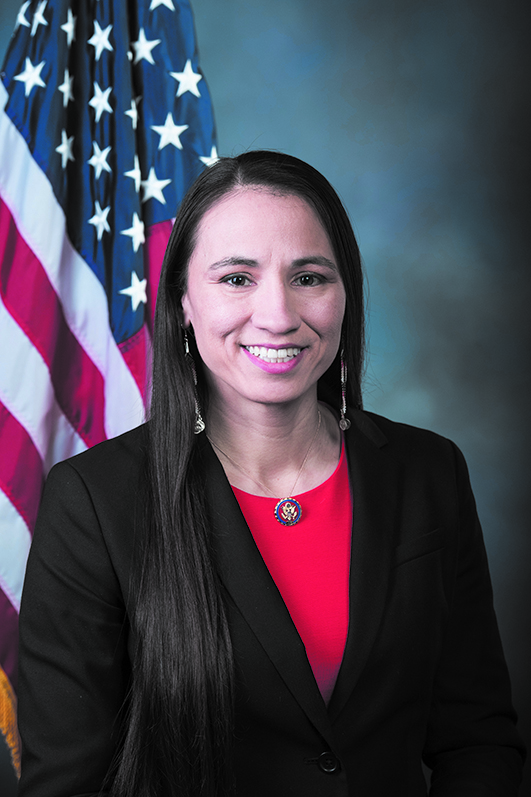 According to Indian Country Today's database, the number of Native candidates has been rising for several years, with a boost in Native female candidates over Native men.
"It's such a powerful thing having us in the House of Representatives," said Representative Davids. "It's not just that we are in the room, which just by our presence there changes the conversation, but because of our professional backgrounds in Indian law, our experience within Native communities and our reservations, we have a unique ability to educate our colleagues and influence Congressional decision making.
"That's why I'm so excited to see the record-breaking number of Native folks running for office across the country. We are in an amazing age where Native people are stepping up to participate in local, state or federal legislatures," continued Davids. "The other thing we have to do is elect folks who are going to be strong partners for our Native communities; candidates and elected officials who will listen to the Native community and actually engage with us. We've got that with Joe Biden, which is why so many of us are doing everything we can to get him elected to the White House."
Within Native communities, we know accurate representation and being given a space to voice our concerns is of the utmost importance. After surviving cultural genocide, westward colonization, and brutal assimilation policies, it took centuries for Native Amerians to finally gain U.S. citizenship in 1924. Even then, the right to vote by tribal citizens wasn't universally granted until 1962.
Malicious roadblocks remain to this day to suppress the Native vote. Restrictive voting laws throughout the United States often carry a discriminatory effect, either by intent or consequence, for our communities. Some of the major challenges to the ballot box faced by tribal nations include: failure to provide sufficient voting places, lack of proper election resource allocation, restrictive voting laws and removal of federal protections.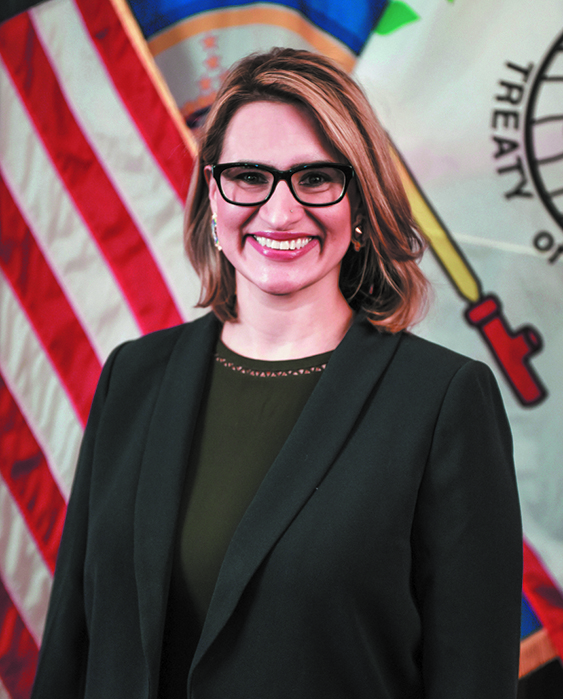 These hurdles have real effects as statistics from the National Congress of American Indians show that almost two out of five eligible Native citizens are not registered to vote. Compounding the matter is the turnout rate of Native registered voters is between 5 to 14 percentage points lower than turnout rates of other racial and ethnic groups.
Transforming attitudes formed by generations of cultural and political exclusion is something that will be a long evolving process and must be addressed by tribes, state and federal officials. Nonetheless, it is important to realize the most powerful form of transformation comes from within.
"Knowing that I work in an institution that was not created by us or for us, but in many ways was created to eliminate us, you can feel the difference that results from having Native people work within these systems," explained Lt. Governor Flanagan. "It results in true government-to-government relationships, tribal consultation [being more frequent], and passage of policy to address Missing and Murdered Indigenous Women.
"I'm hopeful for the work that we've been able to accomplish in partnership with the tribes over the last year and a half," she added. "But we know we have tremendous amounts of work to do and having a partner in the White House would make a big difference. We have an opportunity to ensure we elect someone who sees us, who hears us, and who values us in Joe Biden. Our voices will be heard and we will make an impact in the weeks leading up to the election."
The power of true cultural representation and civic engagement by Native citizens of all ages was on full display during the DNC's two-day Native American Caucus. Topics discussed by Native advocates, activists, and political leaders all echoed the same sentiment, Indian Country will be silenced no longer. The next generation of leaders are taking up the mantle and in full pursuit of fulfilling the dreams of their ancestors.
"Representatives Haaland and Davids, with Lt. Governor Flanagan, all shared the need for more Native Americans to run for public office, while also detailing the importance of getting our youth, 18-26 years old, to be engaged and cast their vote," reflected Theresa Sheldon. "Overall, the most effective Get-Out-The-Native-Vote message is one that speaks to your local Tribe. We know the U.S. President impacts Tribes and our citizens, but we must make sure our tribal voters understand their vote is their voice. Come Election Day, we need our people to scream loudly that enough is enough!"