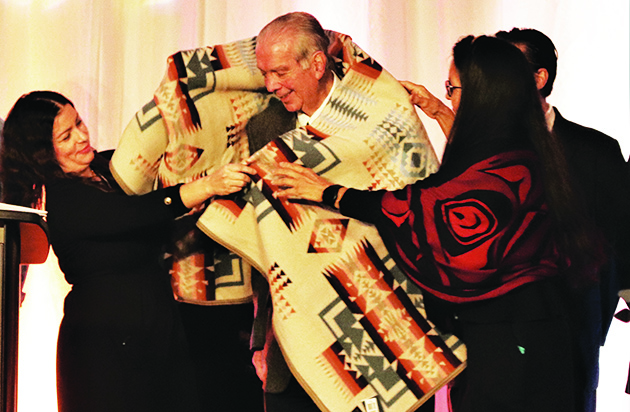 By Micheal Rios, Tulalip News
During the evening of Saturday, October 29th, the Tulalip Tribes recognized and gave thanks to more than 375 Washington-based nonprofits and community groups who contributed to a sustainable and healthy community for all.
The typically annual Raising Hands celebration went on a temporary hiatus during the coronavirus pandemic before making its much anticipated 2022 return. Held in the Tulalip Resort Casino's Orca Ballroom, the always stylish space hosted hundreds of representatives of these high-impacting organizations that came together to create an atmosphere of appreciation.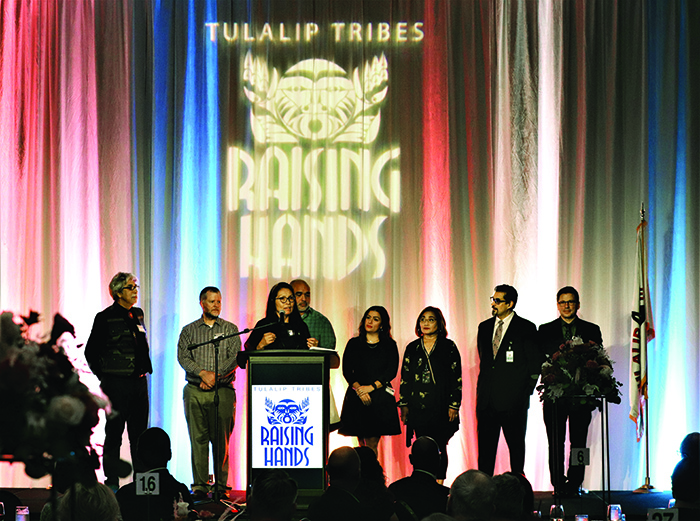 "In the Tulalip tradition, we raise our hands to show appreciation to the numerous organizations whose good works help to make our communities strong," opened event emcee and board of director, Mel Sheldon. "This evening is an opportunity for Tulalip Tribes to honor and show respect to all the hard work each organization has contributed to the progress of all our communities.
"We are here to honor all 378 unique charities that Tulalip Cares has supported over the last year," he continued. "During Covid, as we all hunkered down in our homes, many of you were out on the front lines working to help those in dire straits. Your work does not go unnoticed. Tulalip takes great pride in pulling together with all our community organizations, charities and members to support and provide guidance through this healing process."
The exciting return of Raising Hands was bolstered by the significant community achievement stimulated by an astounding $7.2 million in tribal support to more than 375 nonprofits and community groups. Since 1992, the Tulalip Tribes charitable giving program has donated over $116 million in support to the community and, indirectly, to their own membership by supporting regional efforts to improve education, health and human services, cultural preservation, public services, and the environment.
But the Raising Hands event isn't all about dollars and cents. It's also a highly coordinated celebration where our community's change makers are given a chance to share their plans for the future and learn how other like-minded charities are striving to make a difference. This is an invaluable benefit for organizations who can sometimes struggle to get their message broadcast to larger audiences.
During the 2022 rendition of Raising Hands, six standout nonprofits received special recognition for their exceptional creativity and effectiveness. Raven Rock Ranch, Museum of Glass, Sherwood Community Services, NOAH Center, Salmon Defense, and Innovative Services Northwest were each highlighted for their innovative work serving local communities.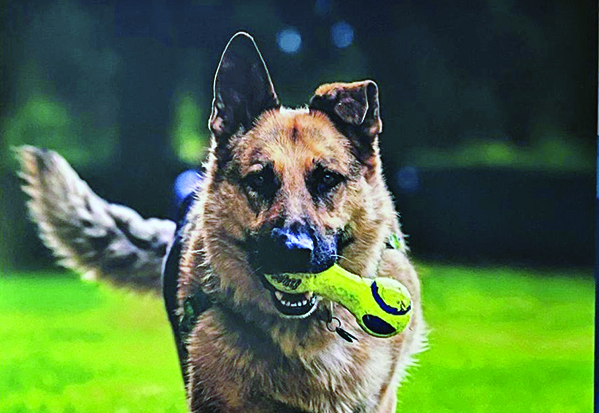 "When you see people coming together to have these amazing, positive conversations, that is when we know we are helping make a difference," asserted Marilyn Sheldon, manager of Tulalip Tribes Charitable Fund. "We try to show respect and honor these charities that give so much of themselves for this community. We want them to feel like the red carpet got laid out just for them.
"Each year, as soon as the event is over, we ask ourselves how we can help make the next one even better," she continued. "Giving people the opportunity to work together is priceless. We are so fortunate to be able to work with these amazing organizations throughout Washington State that do so much good in our communities."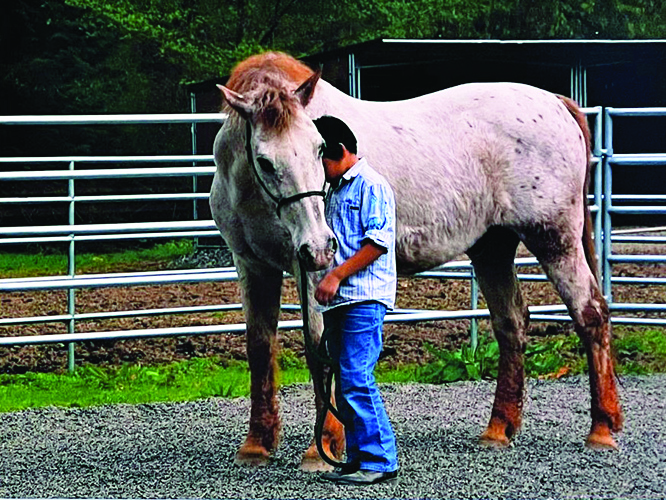 The Indian Gaming Regulatory Act (IGRA) of 1988 allows tribes to conduct certain types of gaming if they enter into a gaming compact with the state. Tulalip's tribal-state gaming compact, like most, includes a provision to donate a percentage of gaming earnings to organizations impacted by gaming, as well as other charitable organizations. From this provision the Tulalip Tribes Charitable Fund was created.
The Charitable Fund, also known as Tulalip Cares, provides the opportunity for a sustainable and healthy community for all. The Tulalip Tribes strives to work together with the community to give benefits back to others to help build stronger connections to local neighborhoods. That's why, in Tulalip, it is tradition to 'raise our hands' to applaud and give thanks to the numerous organizations in our region that strive to create a better world through positive action.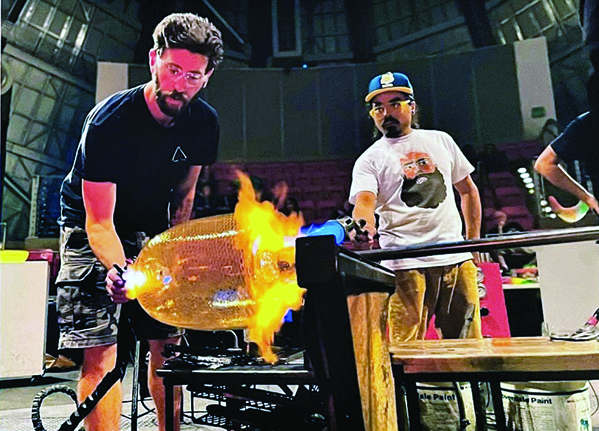 Nonprofits and community groups are encouraged to apply for quarterly awards through the Tulalip Cares program. For more information, visit the Tulalip Tribes Charitable Funds website at www.TulalipCares.org