This year's TL'aneq' benefit dinner includes a live fashion show by international designer Dorothy Grant
Ryan Key-Wynne, Public Information Officer, Northwest Indian College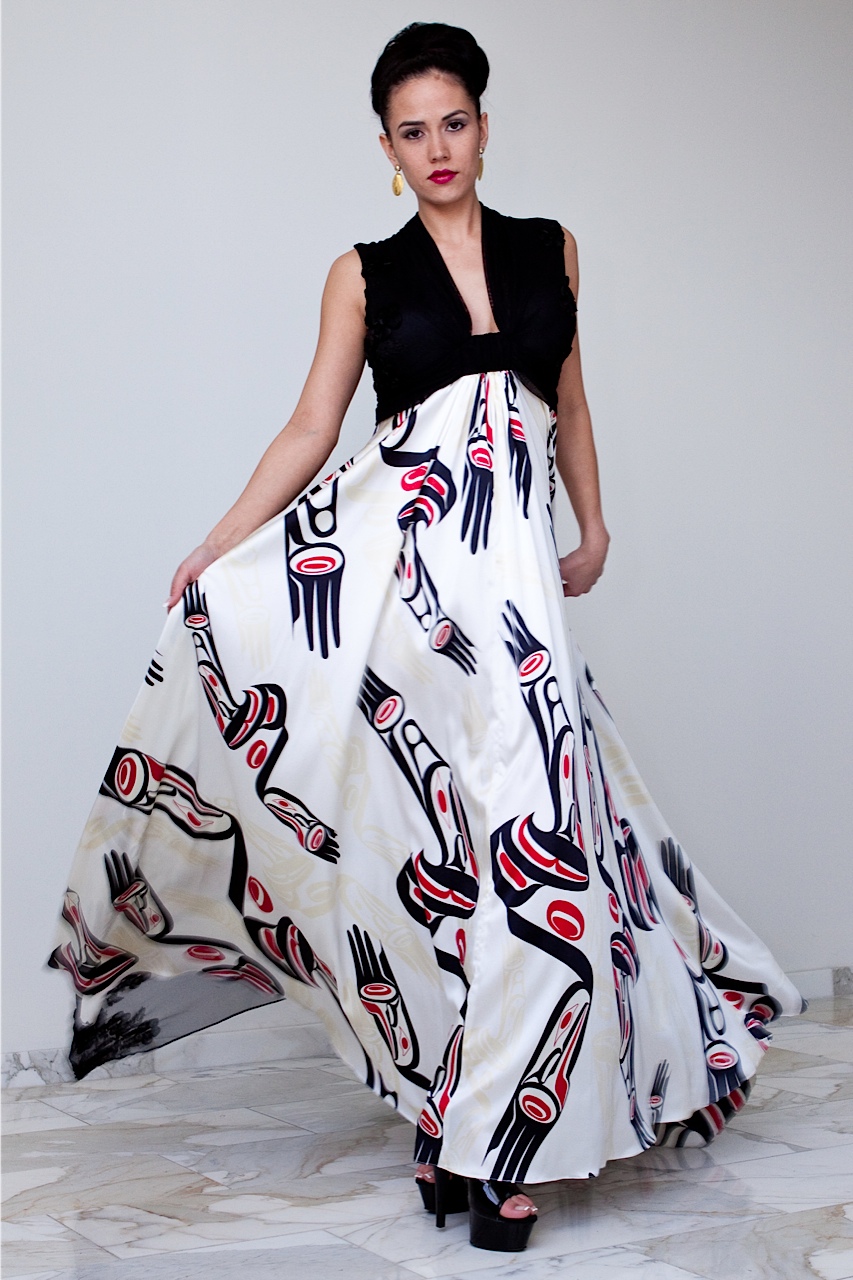 On April 12, Northwest Indian College (NWIC) will host its 5th Annual TL'aneq': Gathering for a Celebration benefit dinner and Native cultural arts and experiences auction from 5 p.m. to 9 p.m. at the Swinomish Casino & Lodge. The event is the college's biggest fundraising event of the year and – this year – will also celebrate NWIC's 30th anniversary.
"I am truly looking forward to this year's TL'aneq' benefit dinner. This is a great opportunity to celebrate Coast Salish art and culture and share a meal and laughter, all while raising money to support our students," NWIC President Justin Guillory said. "This has been a successful event, and we want to continue to build on that success by bringing friends and supporters of NWIC together in a good way for a good cause."
The evening will begin with a silent auction, during which attendees will have a chance to bid on Coast Salish art – including paintings, carvings, jewelry and woven pieces – and they can speak directly with artists who have donated their work for the event. After that, a four-course dinner featuring fresh salmon, storytelling, a live fashion show and live auction will begin.
"You never know what will happen during the live auction," said Ryan Key-Wynne, NWIC's public information officer. "Last year, one of our supporters commandeered the mic and pleaded with others in the room to bid with her on a cultural experience. She said the experience would be a good opportunity to make new friends."
Key-Wynne explained that bidding is usually competitive, with people bidding against each other, not with each other.
"Our auctioneer just stood there laughing, waiting for her to hand the mic back," Key-Wynne said. "It was unprecedented, but very funny and the combined bid raised more than she would have contributed on her own."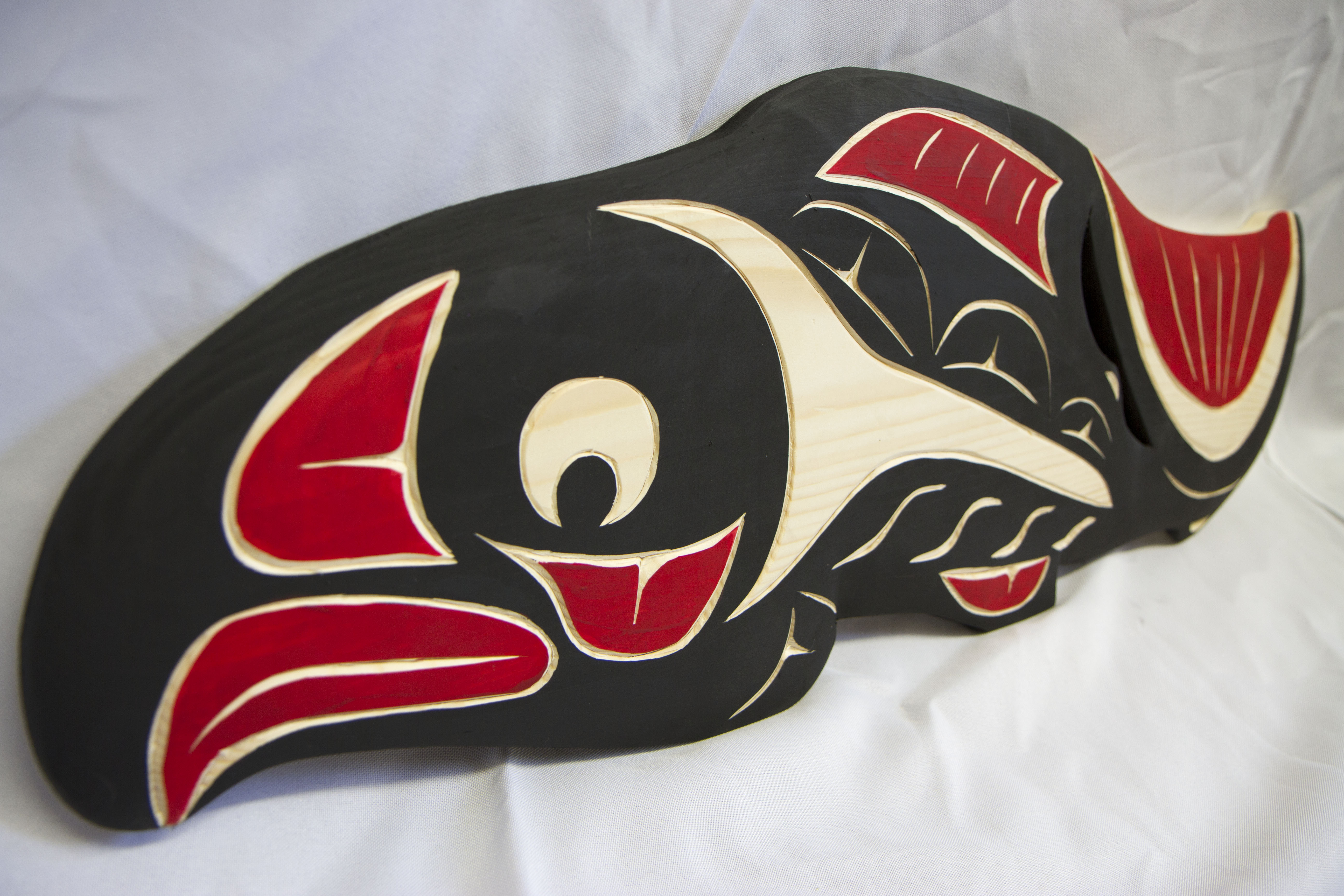 This year's live auction will be preceded by a fashion show by international designer Dorothy Grant, who is Kaigani Haida from Alaska. Grant's unique style combines traditional Haida artwork with contemporary clothing for an effect that has gained her worldwide acclaim.
"We are honored that Dorothy Grant will be joining our efforts at the college's premier gala. Her fashion show will
be a lot of fun, especially with our student models," said Greg Masten, director of NWIC's Development Office, which organizes the event.
Last year, the event raised nearly $100,000, which helped NWIC match a $500,000 award from the National Endowment for the Humanities for the college's new Coast Salish Institute Building.
Funds from this year's event will go toward supporting NWIC student scholarships. NWIC, which is the only tribal college in Washington and Idaho, has a student body that represents more than 120 tribes from across the nation.
"It's a misconception that Native students get their education paid for.
Scholarships mean a lot to our students, many of whom are the first in their families to attend college and who are working toward four and two year degrees so they can help their tribal communities," Masten said.
Individual tickets are available for $250 or table sponsorships are available from $2,500 to $20,000.
NWIC would like to thank sponsors for the 5
h
Annual TL'aneq:
·
Premier Sponsor: Lummi Indian Business Council
·
Host Sponsor: Swinomish Tribe
·
Exclusive Reception Sponsor: Tulalip Tribes
·
Lengesot Patron Sponsors at the $5,000 level: the Sycuan Band of the Kumeyaay Nation, and the Snoqualmie Tribe
·
Cedar Sponsors at the $2,500 level: The Boeing Company, Puget Sound Energy, Morgan Stanley, and the Jamestown S'Klallam Tribe
NWIC would also like to acknowledge and thank Judy Mich for her continued generosity of a $15,000 sponsorship, and give a special thanks to the generosity of the Twenty-Nine Palms Band of Mission Indians.
For more information, to donate to the event or to buy a ticket or sponsor a table, contact Development Office staff Mariah Dodd at (360) 392-4217 or
mariahd@nwic.edu
or Colleen Baker at (360) 392- 4305 or
cbaker@nwic.edu
.