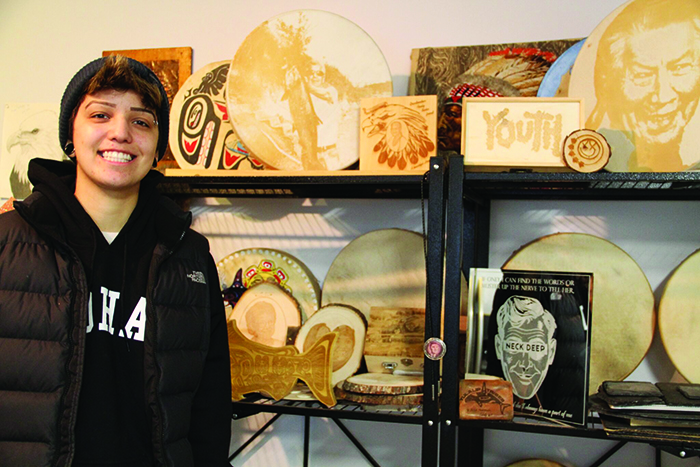 By Kalvin Valdillez, Tulalip News 
Three short years ago, young Tulalip tribal member Mackenzie Parks found herself in an auspicious situation while at a trade show in Los Angeles. Her eyes fell onto a laser-engraving machine, used to customize jewelry with personal messages. After inquiring about the machine from a salesperson at the show, she continued to observe the laser machine in action. As she studied the product, people began to approach Mackenzie, asking how the machine worked. She happily informed the small crowd about the laser-engraver and while doing so, decided to purchase one of her own, essentially selling the product to herself. Thus beginning her new business venture, Native Heartbeats.
"I am a young, entrepreneurial tribal woman with some big dreams for Native Heartbeats," Mackenzie states. "I've invested my life savings into this business knowing that there are tons of people out in this world doing the same thing. Every time a team goes to get sports plaques, they go to a business like mine. The trouble with their business model is that they're all fighting for the same customer. My vision is to create a new customer, kind of like my own niche market. What better than my Native American culture?"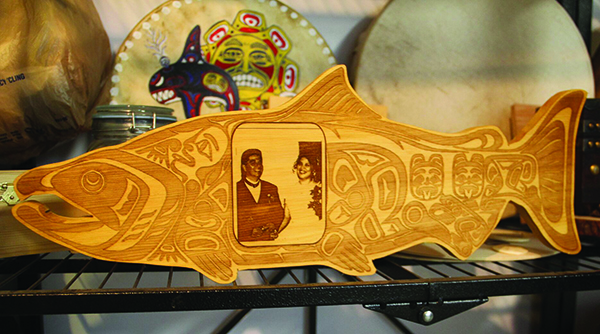 The inspiration for Mackenzie's new project came in the form of one of the world's favorite carbohydrates, the potato. When hearing about a humorous story of a man successfully selling personalized potatoes nationwide, Mackenzie, along with her father Les Parks, conjured the idea of gathering and customizing flat beach rocks for tribal members across the nation. Now Mackenzie is the owner of a unique company that combines traditional Native American artwork with modern technology to create items such as drums and carvings that are engraved with family photos and personal messages.
Since purchasing the laser-engraver, Mackenzie has been perfecting her craft by learning the machine's software and engraving several different types of materials. In addition to drums and woodcarvings, Mackenzie has successfully engraved photos and designs onto glass and stone, as well as leather. Les has been involved with Mackenzie's project from the beginning, often bringing new ideas to the table. More importantly, he owned and operated a number of small businesses, and offers Mackenzie strong advice along her journey with Native Heartbeats.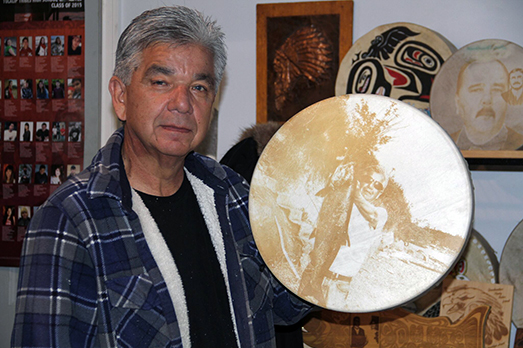 The father-daughter duo have put their brains together on more than one occasion to create new products. Perhaps one of their most astonishing creations are wooden salmon carvings which feature engraved Coast Salish designs, as well as additional space for a picture and a message. The salmon carvings are one of many popular items and have been commissioned for both gifts as well as memorial plaques for celebrations of life. In the near future, Mackenzie plans on packaging smoked salmon and attaching it to the back of each personalized salmon carving.
Currently, Native Heartbeats has a variety of novelties such as mirrors, jewelry boxes, hot plates and coasters that are ready to be engraved with your favorite designs and photos. Mackenzie is eager to grow her new startup and equally excited to create custom keepsakes for tribal members all across Native America.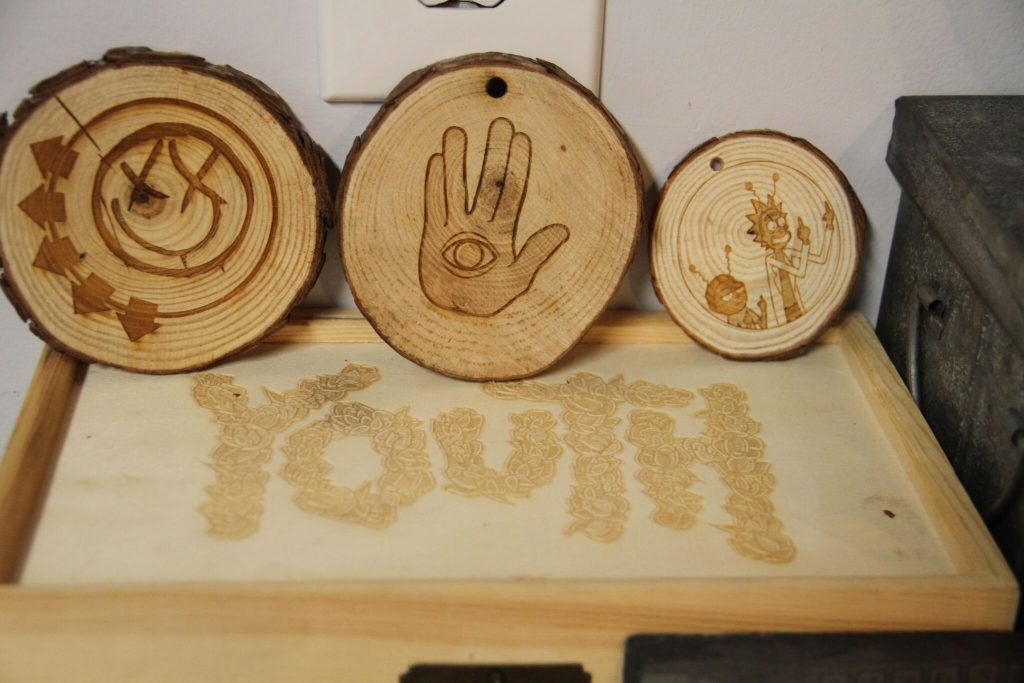 "I love my culture and I'm happy I can get into it by creating unique pieces for people who love it just as much as I do," she expresses. "While I'm just now nurturing my business plans, watch how it will grow in coming months and years. I would be happy to sit with anyone and talk about what my business can make for you and your families."
If you are searching for the perfect gift this holiday season that is both personal and unique, please visit the Native Heartbeats Facebook page; and be sure to send the page a message for orders, pricing and all other inquires.