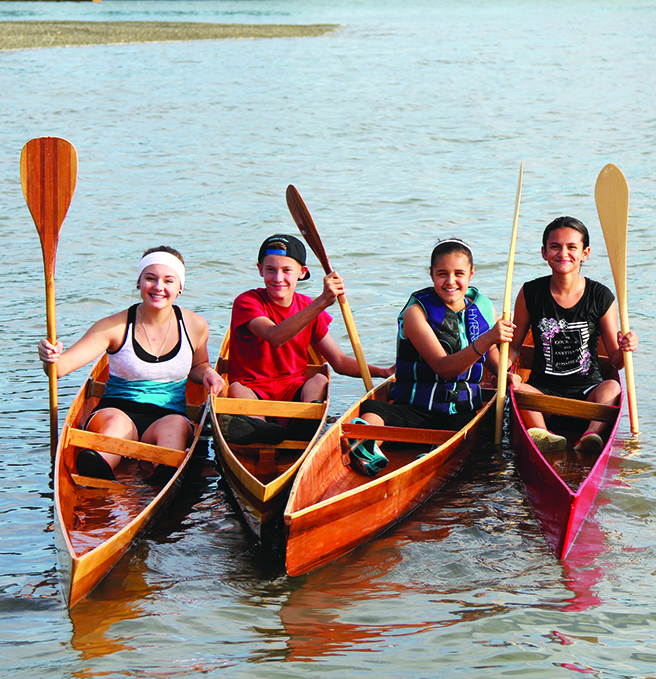 By Micheal Rios, Tulalip News
Through the commitment and guidance of several Tulalip tribal members, led by Natasha Fryberg, the Tulalip Tribes has its very own youth canoe club. They've been practicing three times a week, rain or shine, since April. With a consistent turnout of kids and their dedicated parents, the canoe club has established itself as a safe and fun activity for our youth to practice traditions of our ancestors.
"For most of these kids, this was their first ever experience with pulling canoe. We teach them the skills and proper technique outside of the canoe first," says Natasha. "We really focus on each kid's individual comfort level, so that they enjoy their experiences in the water and in the canoe."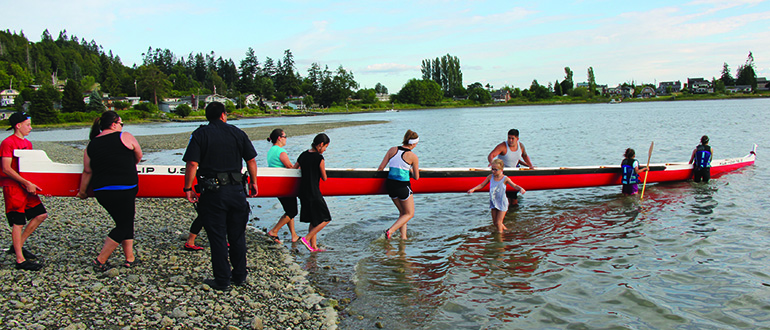 The current age range is of club members is 5-years-old to 16-years-old, with a good mix of boys and girls. A goal of Natasha and her fellow instructors is to train the canoe club members to the point they can participate in the war canoe races circuit. Thus far, the future is bright as the kids have really taken to the water and enjoy the rigorous activity of war canoe racing during their practices.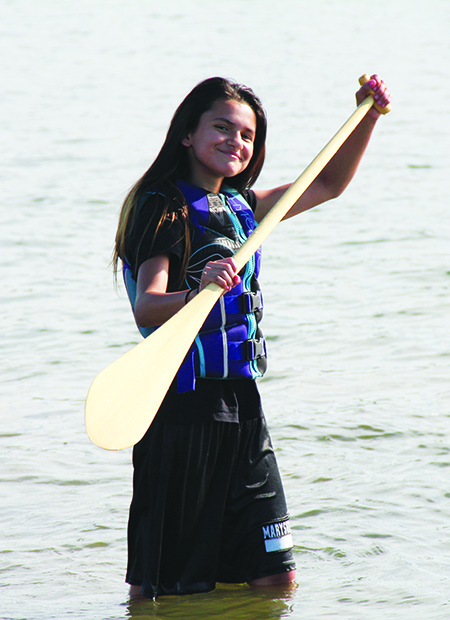 "My kids had zero previous experience with canoe pulling, let alone being in a canoe until now," says Nickie Richwine, mother of three daughters participating in the canoe club. "It's been an honor to watch these kids excel on the water. I'm so thankful for their coaches Natasha and Tawny Fryberg, Alicia and Clayton Horne, and Ryan. They've really been a blessing for taking the time to teach and encourage our kids to be on the water."
For those interested in getting their kids involved with Tulalip's youth canoe club, please contact Natasha Fryberg at 425-422-9276.