By Tristan Ahtone, Fronteras Desk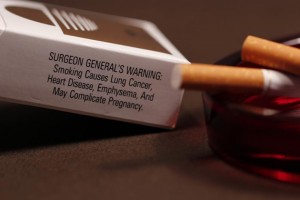 Native Americans have the highest rates of smoking before, during and after pregnancy than any other ethnic group in the nation. That's according to a new report from the Centers for Disease Control.
According to the CDC, 55 percent of Native American women smoked before pregnancy. During pregnancy, that rate dropped significantly to 26 percent. However, that rate was still the highest of any racial or ethnic group in the nation.
"One out of two American Indian and Alaska Native women were smoking prior to pregnancy," said Van Tong, an epidemiologist with the CDC's Division of Reproductive Health. "Only half of these women quit smoking by the last trimester of pregnancy."
Tong says the reasons for these high rates aren't well understood, but that more outreach needed to be done to get women to stop smoking while pregnant.
Smoking during pregnancy increases risks for complications including lower birth weights and babies more prone to health issues once their born.