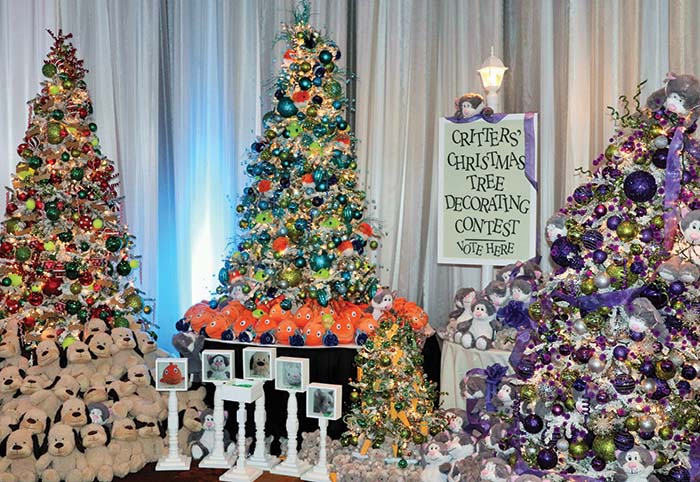 By Micheal Rios, Tulalip News 
 Extravagantly festive Christmas trees and wreaths, each decorated with its own unique theme and style, brightened the Orca Ballroom at the Tulalip Resort Casino during the 33rd annual Festival of Trees. 
The week-long celebration kicked off November 27 with Opening Night festivities, continued with the excitement-filled Gala Dinner and Live Auction on November 30, and concluded December 1 with the family friendly Teddy Bear Breakfast.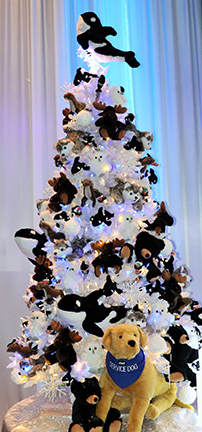 Each year, thousands of community members take part in the Festival of Trees – including volunteers, sponsors, and attendees – to raise funds for Children's Services at Providence Regional Medical Center in Everett. For more than three decades, Providence Children's Center has been providing comprehensive, family-oriented care and highly specialized therapies – such as physical, occupational, speech and feeding therapy – for children with a wide variety of special needs.
"Knowing this is one of the largest charitable events for Snohomish County, it is appropriate for us to host and participate with goodwill and sharing the opportunity to help all children in need," explained Marilyn Sheldon, manager of Tulalip Tribes Charitable Fund, on the importance of hosting the Festival and being the title sponsor. "We recognize that over 50% of Tulalip's population is 0-24 years of age and Providence is our local hospital for care most tribal members use for emergency situations and other needs. Also, this event brings many people to our facilities for the week and encourages them to come back and host their own business/charity event at our venue."
A highlight of the holiday season, the Festival of Trees provides entertainment for countless families and children. Whether it's a black-tie evening with a three-course dinner or a free afternoon with cookies and Santa, the Festival's variety of events offer holiday cheer for all kinds of crowds. The stunningly decorated Christmas trees won't soon be forgotten as their specialized themes like 'Tiding of Comfort' and 'Christmas with Rudolph' to 'Escape with Alaskan Wildlife' and 'Holiday at Hogwarts' capture the imagination.
During the elegant Gala Dinner and Live Auction, the dazzling Christmas trees and wreaths were sold to the highest bidders, with proceeds going to Providence Children's Services. Several of the trees were reserved to be put on display throughout the Children's Center as a special treat for the kids this holiday season.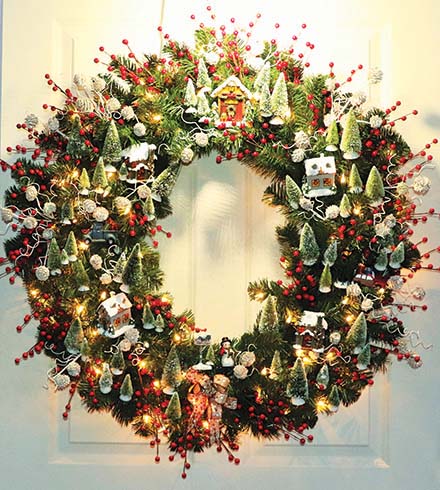 "We continue an annual tradition that has raised more than $11 million over the past 33 years for children and families who come to Providence for care," stated Festival Chairs, Sean and Lisa Kelly. "Funds raised will not only provide critical support for pre-term and at-risk infants, but will also touch the lives of thousands of children in our community, from birth through age 18."
The generosity of the donors and Festival attendees support Providence in growing and expanding the specialized therapies, equipment and educational classes that do so much to change young lives. All funds raised will support Providence programs and services such as Pediatrics, the Newborn Intensive Care Unit, the Children's Center, the Autism Center, and Camp Prov, a summer camp for children with special needs. 
For nearly two decades, Tulalip Tribes has been an important partner to Providence in the Northwest Washington Region, by helping provide the funding and support needs to care for the health of our growing community. Contributions made by Tulalip to Providence General Foundation since 2002 have totaled more than $700,000. For their dedication to the Festival of Trees, the Tulalip Tribes were honored with the third annual Spirit of Festival Award.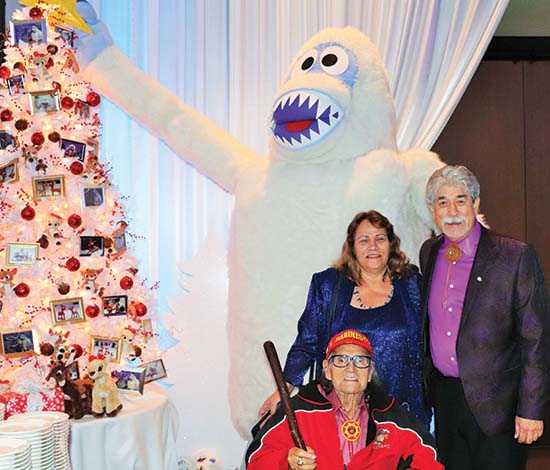 "The lives of thousands of children, that includes Tulalip tribal children, will be helped thanks to the generosity received from the Festival of Trees fundraising efforts," said Board of Director Mel Sheldon, thirteen-year member of the Providence General Foundation. "We are very fortunate to have a relationship with Providence Medical Center and to support such an amazing opportunity that really looks at the bigger the picture. We all want to do our part to create a sustainable and healthy community."
One of Snohomish County's largest and most well attended holiday events, the Festival of Trees has been a beloved community tradition for 33 years. The magical setting and community spirit at the Festival is a wonderful kick-off to the holiday season.