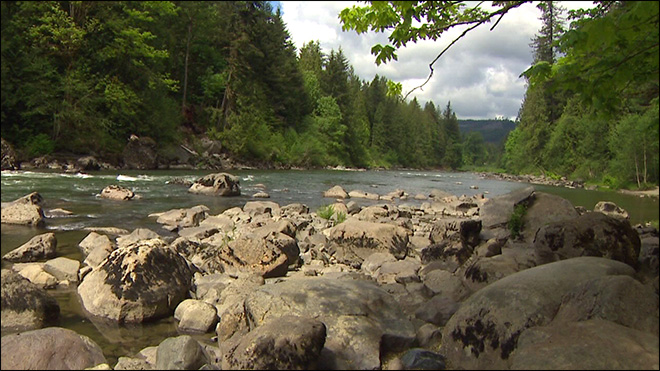 Source: KOMO News
SEATTLE – Several Puget Sound cities are one step closer to water restrictions as the region's record-setting hot, dry summer continues.
Seattle, Everett and Tacoma are all activating the first phase of their drought and water shortage plans, starting Tuesday. Those cities supply about two-thirds of all of the water used by Puget Sound residents and businesses – about 180 million gallons a day in the summer.
The conservation measures aren't as drastic as in California, where people in some municipalities can't water their lawns or wash their cars.
But city officials agree it is now imperative to begin with some voluntary steps, with local rivers running at historically low levels – killing off the oxygen fish need to survive.
Each city's plan is a little bit different – but the basics are the same in each case. Residents are being asked to:
• Water plants early or late in the day – before 8 a.m. or after 7 p.m. – to prevent evaporation.
• Water longer but less frequently – a good soaking lasts longer.
• Fix leaks on faucets and toilets to stop wasting water.
• Use a broom instead of a hose to clean off driveways or patios.
Right now, all of these ideas are voluntary, but it's clear that will change if conditions get worse – as we head into another round of hot weather this week.