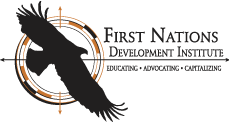 First Nations Development Institute Awards $100,000 to Support Food Security for American Indian Elderly in Arizona, New Mexico, North Dakota and Wisconsin
by Native News Online Staff / Currents / 23 May 2014
LONGMONT, COLORADO — First Nations Development Institute (First Nations) announced it has awarded four grants to American Indian communities in Arizona, New Mexico, North Dakota and Wisconsin that will address hunger, nutrition and food insecurity among senior populations. The grants come as part of First Nations' Native American Food Security project, which is generously supported by AARP Foundation.
These 2014 grants expand work that began in 2012 when AARP Foundation first partnered with First Nations on the food security project. Under the first phase, First Nations awarded funding to successful projects at the Ponca Tribe of Oklahoma, the Pueblo of Nambe and Santo Domingo Pueblo in New Mexico, and Sipaulovi Development Corporation (Hopi) in Arizona.
The four organizations receiving $25,000 grants for 2014 are:
Painted Desert Demonstration Project / The STAR School, Flagstaff, Arizona. This project will devise and demonstrate a model that links community-based farms with local schools and senior centers. The goals are to provide elders a local source of nutritious, traditional foods at senior centers and intergenerational gatherings; decrease social isolation of elders through monthly celebrations featuring traditional Navajo foods, elder storytelling and cooking demonstrations. The project will serve the Navajo communities of Leupp and Tolani Lake, Arizona.
Pueblo of Tesuque, Santa Fe, New Mexico. This project will connect youth and elders through a healthy traditional foods program that concentrates on honoring and preserving elder knowledge regarding food, seeds and agricultural traditions. Elders and youth will work together to prepare and store seeds, cultivate traditional gardens, harvest in traditional ways, and preserve and prepare traditional foods. The program will include an educational component for both youth and elders, and will provide healthy foods and preparation instructions for families.
Standing Rock Sioux Tribe, Fort Yates, North Dakota. The Nutrition for the Elderly Program will further develop and enhance current tribal food initiatives such as the Senior Farmers' Market Nutrition Program and the tribe's Native Gardens Project. Community gardens will provide freshly grown fruits, vegetables and herbs for meals and nutrition education courses will expand knowledge of healthy food preparation and eating.
College of the Menominee Nation, Keshena, Wisconsin. The Gardens for Elders project will benefit elders from the Menominee Indian Tribe of Wisconsin, located on the Menominee Reservation in Keshena. Gardens for Elders is an intergenerational, community-based project that focuses on helping elders grow fresh, healthy food sources in their own yards with assistance from youth in various tribal programs. The college intends to build a sustainable elder food-system model that brings together multiple community resources to ensure Menominee elders have locally grown, healthy food sources readily available to them.
"We are excited to expand work focused on ending senior hunger in Native communities," said First Nations President Michael E. Roberts. "This year, First Nations received over $1.1 million in grant requests under the Native American Food Security project. We're able to fund only about 10 percent of that amount now, which illustrates the critical need for additional support for Native American food security projects." The Native American Food Security project assists Native American tribes or organizations working to eliminate food insecurity among senior populations.
National statistics document that Native Americans continue to experience high rates of poverty, contributing to significant food insecurity in many Native American communities. According to the most recent American Community Survey, about 26 percent of American Indians live at or below the poverty line. The same survey indicates that roughly 12 percent of all Native Americans living in poverty are age 55 and older. Other studies conducted by the National Resource Center on Native American Aging note that Native American seniors suffer from higher rates of obesity, diabetes and other negative health indicators when compared to other senior groups in the United States.
"We are confident that these new programs will continue to value the contribution of elders to Native communities, focused on solutions to combating senior food insecurity," said Roberts.