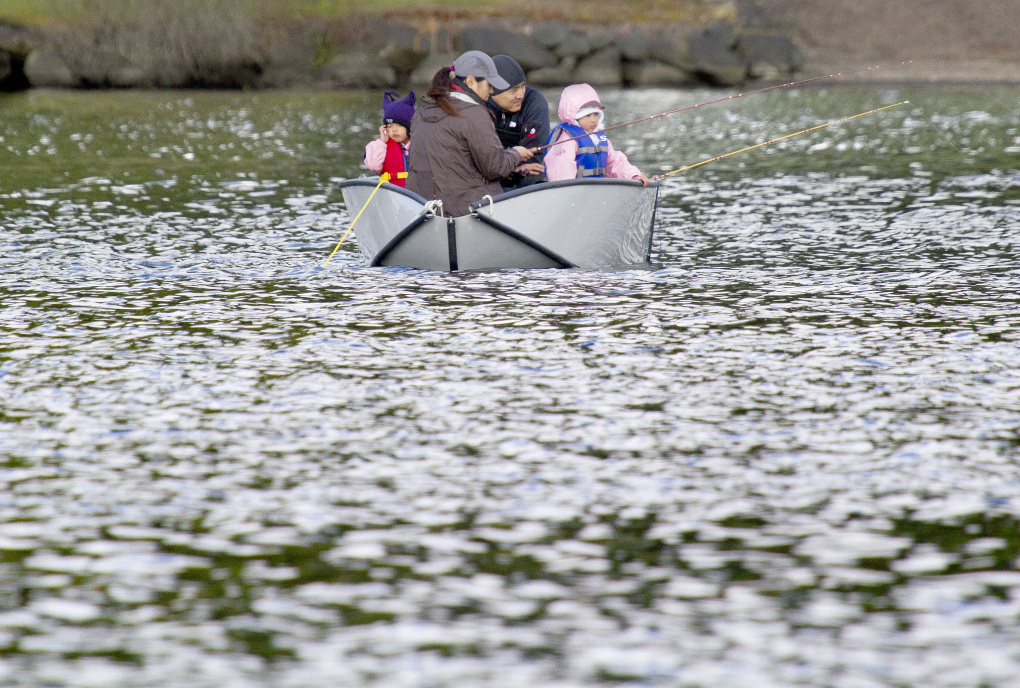 In many ways, Washington state is a shining example of a local and sustainable food system. Heirloom vegetables, heritage livestock breeds and sustainable seafood all find their way to farmers markets, local grocers and restaurant plates. Our citizens have a proud legacy of growing their own vegetables, raising their own chickens, catching their own fish and harvesting their own shellfish from local waters. It makes our state a great place to live, especially if you love food.
We have a problem, however. Generations of manufacturing industries built up the economy of our state, especially the Puget Sound region, in a time before many pollutants were adequately regulated. These industries left a legacy of pollution. Despite significant improvements in recent years, unsafe pollution continues to this day, and we still have a long way to go. Long-lasting toxics, including PCBs, arsenic, mercury and many others, persist for years and find their way into our fish and shellfish.
As longtime restaurateurs, sports anglers, sustainable food advocates and concerned parents here in the Pacific Northwest, we understand exactly how much people in this region value local fish and shellfish. Whether on the Washington coast, in the Puget Sound region, Hood Canal or Columbia River Basin, fishing, crabbing, clamming and harvesting oysters are ways of life and part of the heritage that makes life in Washington so rich and special. It is also one of the reasons why we are so concerned with the quality of our state's streams, rivers and other water bodies.
The state Department of Ecology has an opportunity right now to better protect those resources and the health of everyone in Washington who eats local fish and shellfish. Last year, the department proposed a long-overdue update to Washington's water-quality standards. The current rule is inadequate and out of date, lagging behind our neighbors in Oregon, despite our strong fishing economy and culture.
We want to know that when we harvest salmon or Dungeness crab from the Sound, collect oysters on Hood Canal or catch sturgeon on the Columbia River, that these are safe to feed to our friends and family."
But the Department of Ecology's current proposal would fail to sufficiently improve protections because of loopholes that would allow "acceptable" levels of many toxic chemicals in our waters, including PCBs, mercury and arsenic, to remain exactly the same. The new rule would address the unreasonably low daily fish-consumption rate, increasing it to 175 grams from 6.5 grams. The increased consumption rate better would reflect how much fish Washington residents eat. However, the proposed rule would also include a 10-fold increase in the allowable cancer-risk rate. This second change would effectively negate most, if not all, of the important protections that these regulations are meant to provide.
The Clean Water Act requires that states maintain "water quality criteria sufficient to protect the most sensitive of the uses." Consumption of seafood is one of the most sensitive uses. Many Washington residents, especially tribal members, Pacific Islanders, commercial and recreational fishermen, eat large amounts of fish and seafood from these waters. Our children eat seafood, and are much more sensitive to pollutants. The Department of Ecology's own research shows that at least 29,000 Washington children eat more than 190 grams of fish — about one fillet — every day.
It's time for our state officials to fix our water-quality standards. We want to know that when we harvest salmon or Dungeness crab from the Sound, collect oysters on Hood Canal or catch sturgeon on the Columbia River, that these are safe to feed to our friends and family. The state has the authority and responsibility to regulate pollution and clean up our waters. The question is: will it?
Kevin Davis is the co-owner and executive chef at Steelhead Diner and Blueacre Seafood. Julie Kramis Hearne is a cookbook author and former restaurant owner living on Hood Canal.