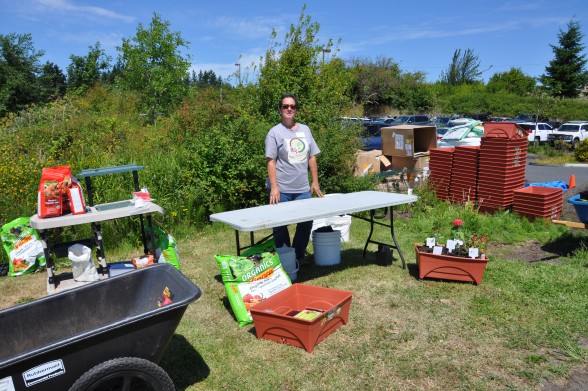 By Monica Brown, Tulalip News Writer
TULALIP, WA – The Diabetes Garden at the Karen I Fryberg Health clinic gave away, to their attendees, planter boxes with plants. The Diabetes Garden is a place where patients and community members can come to learn more about plant and garden care for a healthier future.
Community members and patients were invited to come out and fill a planter box to bring home so they can start a small garden. The planter boxes were filled with an assortment of vegetable, herb and flower plants and each person was given a fresh bag of soil to bring home.
This garden event will run until 1:00 pm Tuesday, July 16. But will continue during future, to be announced, garden and health clinic events.