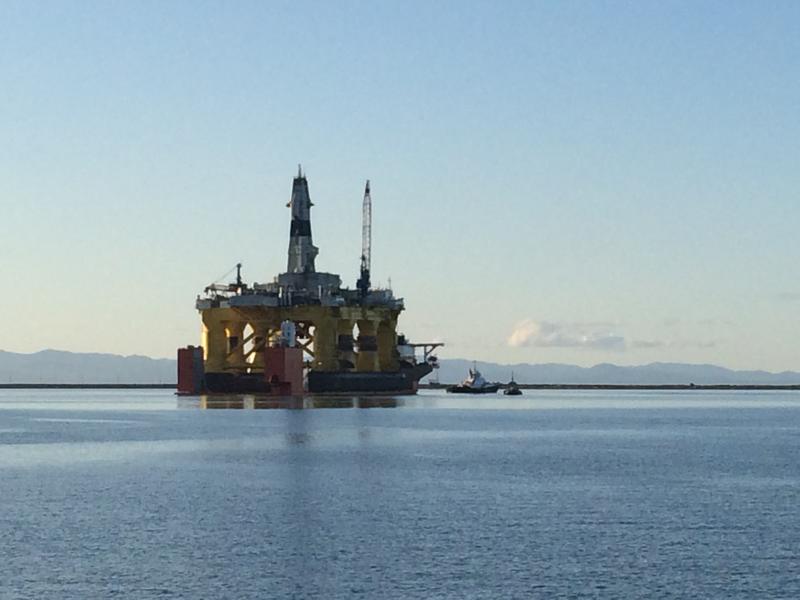 By ASSOCIATED PRESS & BELLAMY PAILTHORP
Seattle Mayor Ed Murray said the Port of Seattle can't host Royal Dutch Shell's offshore Arctic oil-drilling fleet unless it gets a new land-use permit.
Shell has been hoping to base its fleet at the port's Terminal 5. Environmentalists have already sued over the plan, saying the port broke state law in February when it signed a two-year lease with Foss Maritime, which is working with Shell.
At a breakfast for a clean-energy group on Monday, Murray said city planners reviewed the planned use of Terminal 5 as a base for the drilling fleet and found that it would violate the port's land-use permit, which allows a cargo terminal on the site.
Shell has argued that its planned activities at the terminal — such as docking, equipment loading and crew changes — are no more environmentally risky than loading or unloading shipping containers.
Dozens of environmental groups including Greenpeace and Climate Solutions have been campaigning against the plan and training for direct action on the water using kayaks and chanting, "Shell No!"
Murray says he thinks the Port of Seattle is in serious trouble, if oil drilling rigs are the only way for it to be competitive.
The oil company wants to base part of its Arctic Drilling fleet at Terminal 5 in West Seattle, before heading to Alaska's north slope. One rig, the Polar Pioneer, is already in Port Angeles and is waiting for a green light to come to Seattle.
The mayor says the deal is not in line with the region's values. And the money to upgrade the terminal should be available from other sources.
"This is a city in a region where businesses are developing and choosing to locate here , where international investment is interested in participating. We should be able to build a vigorous port based on other than bringing (drilling) rigs into the city, for just a few years."
In February, The Port and Foss Maritime signed a two-year contract worth millions of dollars that would be used to upgrade the terminal.