It has been 100 years since water flowed in this now former farmland along Ebey Slough. The place is unrecognizable from what it was just four months ago.
"A lot of things are going to change really fast in here," said Todd Zackey, as he and a team of researchers from the Tulalip Tribes navigated the waters Monday.
In August, the Tulalip, along NOAA and Snohomish County breached a levee along the slough, flooding the land and returning its natural state.
Now, researchers are casting nets into the water to see what fish are showing up. The goal is to create a salmon spawning habitat to help in increase their numbers around Puget Sound.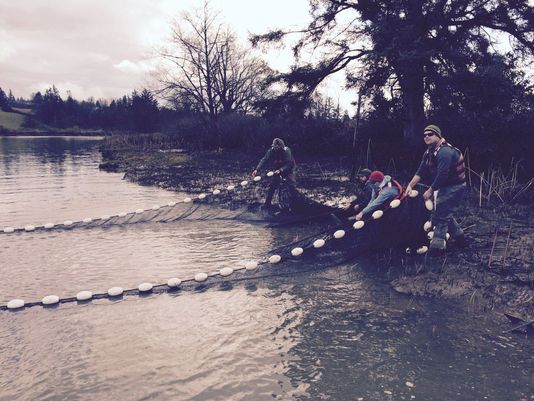 Right now, though, there are far more questions than answers.
"Can we punch a hole in the dike and have the salmon respond in a positive way?" asked researcher Matt Pouley. "Are we going to see a population response over a reasonable amount of time?"
So far only a few salmon have been spotted, but that's to be expected for this time of the year. There are plenty of other fish, though, and that's a good sign.
No one is in a hurry. This is a long term project. It will likely take a century for full restoration of these waters.
And this project is about more than strengthening the fish supply. It's about a way of life that goes back thousands of years for the Tulalip, and preserving that tradition for generations to come.
"The tribe is, in essence, losing part of its culture," said Zackey. "Restoring salmon is restoring the culture of the tribe."