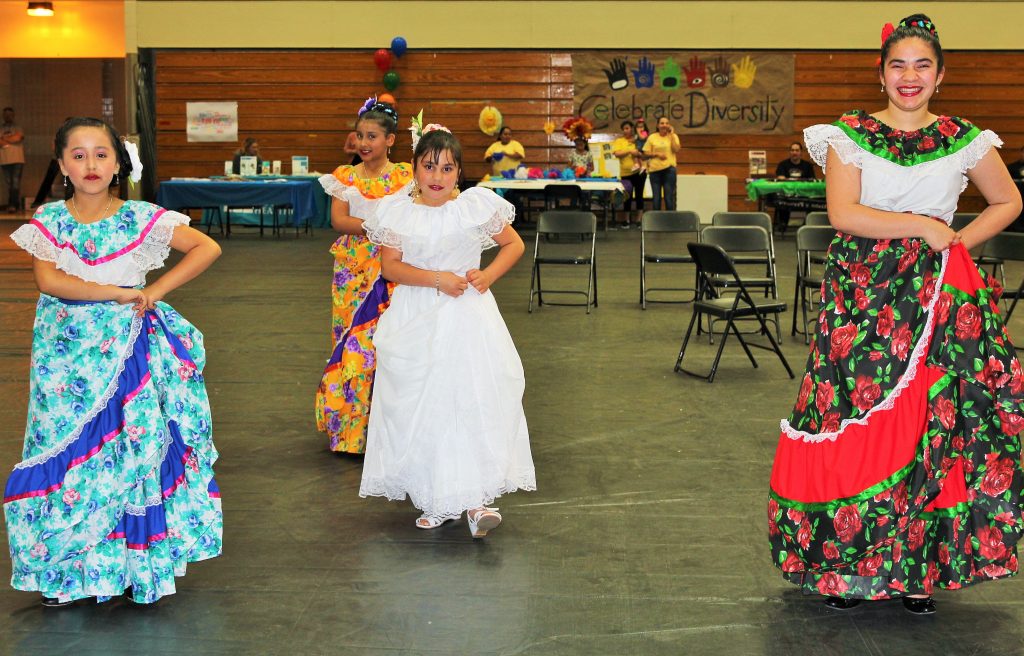 By Micheal Rios, Tulalip News 
All families and students of the Tulalip-Marysville community were invited to an evening of cultural exploration at Totem Middle School on May 18th. Offering a free, fun-filled event with a variety of music, dance, art and food for all, Marysville School District (MSD) presented the Festival of World Cultures.
"The coordinator of the English Language Learner Program and I met a few months ago to discuss how we could provide a more diverse and culturally rich experience within the District," explained Deborah Parker, Director of Equity, Diversity and Indian Education for MSD. "The idea stemmed from the need our District has to become more aware of diverse cultures, while celebrating the distinct backgrounds of our students and their families."
Community involvement played a large role in the development of the Festival, as coordinators reached out to local businesses, cultural performance groups, and a variety of vendors who could engage with people of all ages, from children to elders. The planning paid off big time as more than 300 people showed up to celebrate diversity and learn about other cultures. 

Attendees were each given a mock passport that were then stamped with approval throughout the evening as they travelled the world and learned from representatives of twenty different nations.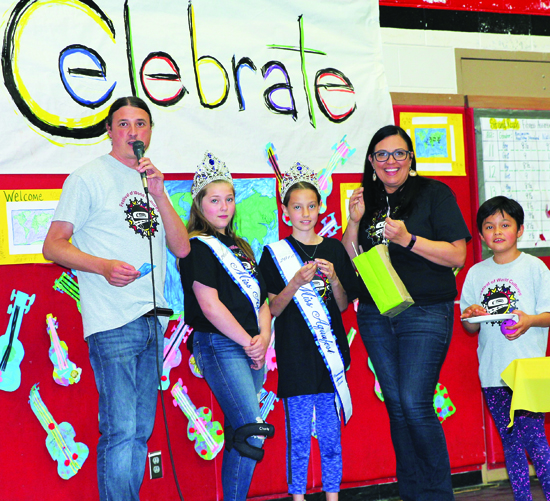 "It is important to both teach students about different cultures and experience cultures that are different from their own," stated MSD Lead Native Liaison, Matt Remle. "These experiences help to grow students understanding about the broader world around them. Meaningful cultural sharing can lead to meaningful relationships and meaningful relationships can only help our students and communities engage in our diverse world."
There was something offered for everyone in the family-based atmosphere providing entertainment and many laughs, while engaging everyone's curiosity as they made their way through a variety of informative booths. Several culture representatives distributed knowledge through collaborative activities that had people learning while having fun.
"Everyone enjoyed the decorative and fun activities for kids, like the paper flower making with the group of Spanish-speaking volunteer moms from Cascade Elementary," said Wendy Messarina, MSD Parent Liaison. "Also the group of Mexican dancers from Mary's Place, in Everett, was a highlight when they shared ballet and folklore."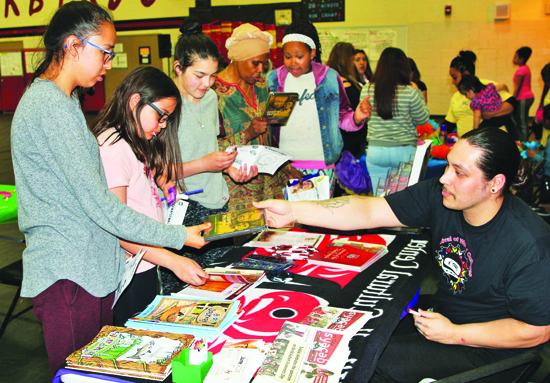 Some families made quite the journey to learn about cultures different from their own, even families with students from outside the Marysville School District.
Gloria Campbell and her granddaughter Araba, both of West African ancestry, saw a flyer for the Festival of World Cultures online and travelled from Mukilteo to partake in the event. 
"We are very culturally motived," said Gloria. "It is very important for us to embrace the cultures that are around us. I take my granddaughter with me everywhere to explore this region. I want her to learn as much as she can about people who don't necessarily look like her."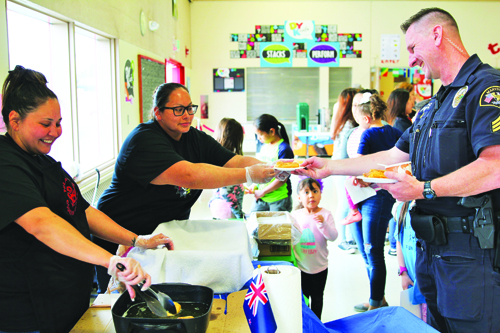 After feasting on a diverse selection of food, including the ever-popular fry bread station, Festival guests were treated to song and dance offered by Native, Hispanic, Pilipino, and Hawaiian cultures. 
Officer Sparr of Marysville Police Department enjoyed the Festival and having the opportunity to interact with so many children in such a positive setting. "This is how community events should be", Officer Sparr said.
The Festival's success garnered enough excitement that one for next school year is already being planned.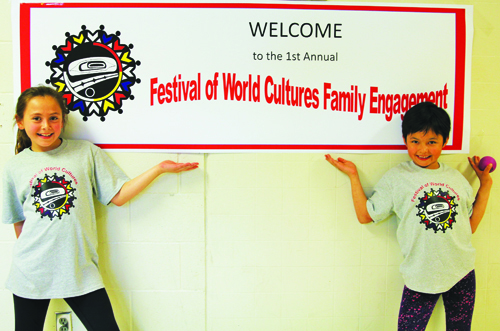 "It was such a beautiful and harmonious event. We want to continue to expand on the enthusiasm and cultural understanding that was gained through just one evening. The YMCA has already asked to be a co-sponsor for next year," added Deborah Parker. "Events like this not only helps build stronger relationships in our community, but also strengthens the commitment to our children's success. It's about finding ways to honor the diversity of students we have in the District and uplifting them for who they are and where they come from."