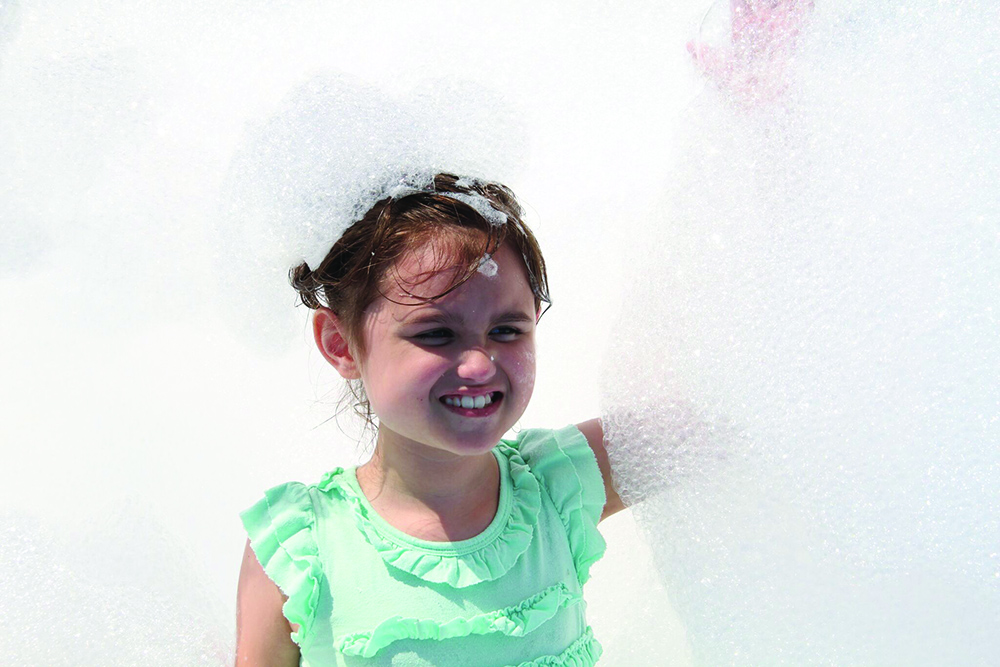 By Kalvin Valdillez, Tulalip News
There was no shortage of laughter and joy on the sunny afternoon of July 29, as the Tulalip community gathered for the second annual Special Needs Field Day held at the Kenny Moses Building. The summertime event, hosted by Tulalip Youth Services, caters to the local children of Tulalip who are living with learning or physical disabilities, providing a fun-filled day for the kids and their families. 
The community turned out in large numbers as around seventy people showed up for the field day event to create everlasting memories as well as an assortment of crafts such as slime and glitter bottles. Two big bouncy houses were setup next to the longhouse overlooking Tulalip Bay. The kids enjoyed snow cones as they posed for caricature portraits and received henna tattoos and face paintings.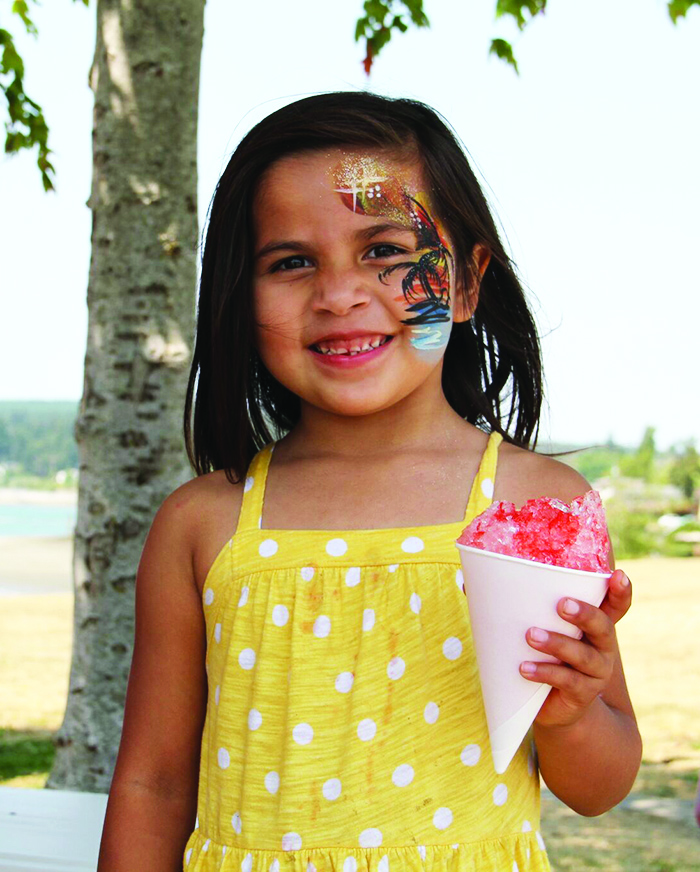 The fan favorite gold-panning station returned, which is a hands-on experience that allows the special needs children to explore and engage in sensory play that is both fun and not too overstimulating for them. This year, Youth Services added a new activity, a foam pit, which easily became the new favorite amongst the kids as they enjoyed escaping from view of their peers, popping in and out of the bubbles during hide-and-seek. 
"This year really came together because I wanted to build off of what we did last year," says Youth Services Special Needs Advocate, Joe Boon. "We added a foam pit. The kids can go in and run around in a bunch of soapy foam and they love it. Some of them come out and are just soaked and covered in bubbles, it's great. A lot of the activities they are doing requires them to work with their hands and that helps with that fine motor skill need that they have. All of the activities we planned are related to sensory and their needs."
Upon arriving to Special Needs Field Day, young Chris Ring was ecstatic to see some of his friends and counselors at the event. 
"Mom, mom look who it is, you're not going to believe it," he happily exclaimed when seeing one of his friends. "I can't believe he's here, this is going to be so good."
"Bringing the community together for Special Needs Field Day is very important," states Chris' mom, Katrina Ring. "It helps the kids feel embraced and the sensory play teaches them in a fun and comfortable environment. It's very open and inviting for them because they just want to have fun like everyone else."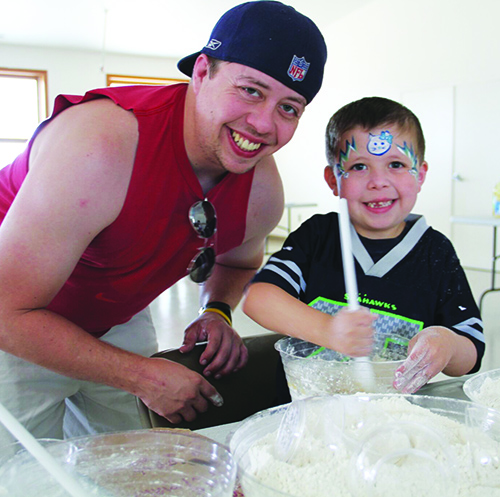 Fresh off an undefeated season with the Battle Creek PGA Jr. League, young tribal members and brothers Braiden and Brodie Kane were in attendance. Decked out in face paintings and tattoos, the brothers visited every station throughout the day.
"My favorite part was everything!" exclaimed Braiden.
"Yeah, I had fun," adds Brodie. "I got a snow cone, I went and jumped around in the Mickey Mouse bouncy, but the mining was the best. I found a bunch of different jewels, coins, crystals – all kinds of stuff!"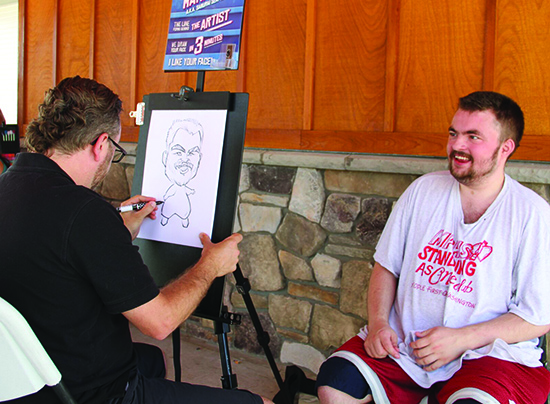 After an exciting day, the kids were tired out as they said goodbye to their pals and began to journey home.
"Hopefully tired enough for a nap on the ride home," joked Braiden and Brodie's mom, Dinesha Kane. "It was a good day, for real though. I want to thank Amy [Sheldon], Joe, Youth Services and Leah's Dream Foundation. Everyone volunteers their time to these youth and the kids have a blast. These events are special to the community because it brings us together as a tribe, as a people. Our kids get to know each other, they get to meet new friends and see their cousins and family and it's just a great time for everyone."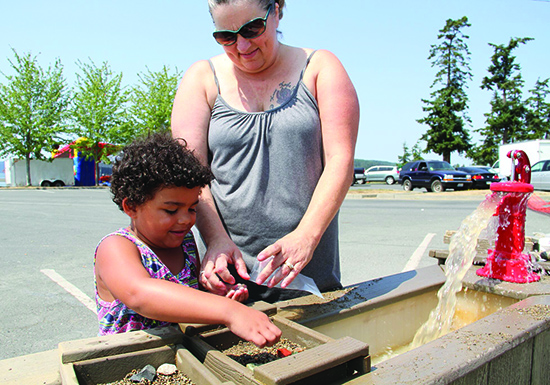 For additional information, including upcoming special needs youth events, please contact Joe Boon at (360) 716-4912.