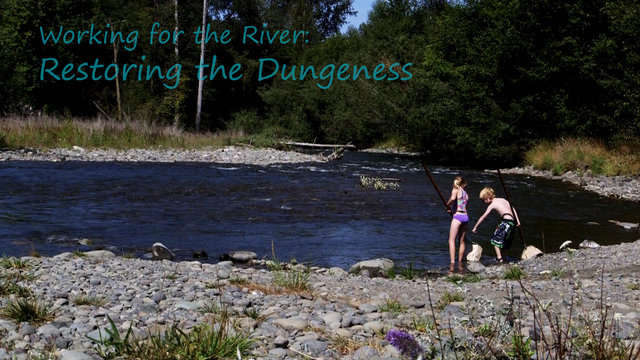 Source: Northwest Indian Fisheries Commission
"Working for the River: Restoring The Dungeness" is a new film from Jamestown S'Klallam Tribe about the tribe and landowners' collaborative work on Dungeness River in Sequim. It was produced by the tribe and Mountainstone Productions and funded by the U.S. EPA.
Working for the River – Short version from Al Bergstein on Vimeo.