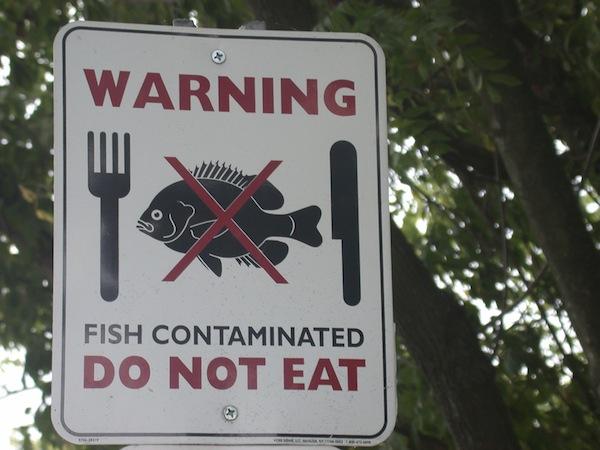 The U.S. Environmental Protection Agency (EPA) has told the State of Washington it intends to step in to develop a federal plan for the state's human health water quality criteria as the state did not finalize a plan by year's end, a deadline EPA gave the state last April.
The EPA's rulemaking process, in part tied to the human fish consumption rate, will overlap the state's potential timeline but preserves the EPA's ability to propose a rule in case the state does not act in a timely manner, EPA regional administrator Dennis McLerran wrote to Department of Ecology head Maia Bellon on December 18.
Related: Toxic Waters: Consumption Advisories on Life-Giving Year-Round Fish Threaten Health
Under the federal Clean Water Act, the state must adopt standards that ensure rivers and major bodies of water are clean enough to support fish that are safe for humans to eat. Washington's current standard assumes people eat just 6.5 grams of fish a day, or about one filet a month.
Tribal leaders with the Northwest Indian Fisheries Commission, which represents 20 western Washington tribes, met with the EPA's McLerran in September seeking to step in and set new water-quality rules for the state, after sending Washington Gov. Jay Inslee a letter expressing dissatisfaction with his proposed draft rule change last July.
Inslee's draft rule would raise the fish consumption rate to 175 grams a day to protect people who eat one serving of fish per day, a figure that tribal leaders accept. But it has taken the state two years to work out the new draft rule in a political push-pull between business interests and human health advocates, which have each missed their own deadlines in the process.
Tribal leaders say they are also "deeply concerned" about a proposal privately advanced by Inslee that would allow a tenfold increase in allowable cancer risk under the law. The EPA letter asks Washington to explain why a change in the state's long-standing cancer risk protection level is necessary.
Related: Inslee Weighs Tenfold Increase in Cancer Risk for Fish Eaters
The state's draft rule is now expected in January, but since the EPA believes it can complete a proposed federal rule by August 2015, the state is looking at a limited time period in which to finalize its rulemaking process.
If not, the EPA is prepared to move forward with rulemaking that McLerran wrote considers the best science, and includes an assessment of downstream water protection, environmental justice, federal trust responsibility, and tribal treaty rights.
Read more at
http://indiancountrytodaymedianetwork.com/2014/12/26/epa-develop-federal-clean-water-standards-washington-if-state-wont-158441