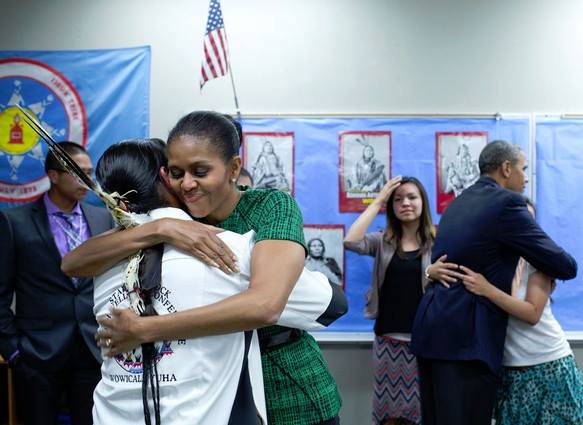 Indianz.com
The White House is hosting the first-ever Native youth conference this summer.
The White House Tribal Youth Gathering will take place July 9 in Washington, D.C. American Indian and Alaska Native youth will meet with Obama administration officials and the White House Council on Native American Affairs to talk about their issues and needs.
The conference is open to Native youth ages 14-24. Applicants must complete the Gen-I Native Youth Challenge to be eligible to attend.
Applications are due May 8 so Native youth have just a couple more weeks to engage community as part of the challenge.
"The Tribal Youth Gathering, a collaboration between the White House and Unity Inc., will continue to build upon the President's Generation Indigenous (Gen-I) initiative and his commitment to improve the lives of Native youth across the country,' the White House said today. "President Obama launched the Gen-I initiative at the 2014 White House Tribal Nations Conference to focus on improving the lives of Native youth through new investments and increased engagement. This initiative takes a comprehensive, culturally appropriate approach to ensure all young Native people can reach their full potential."