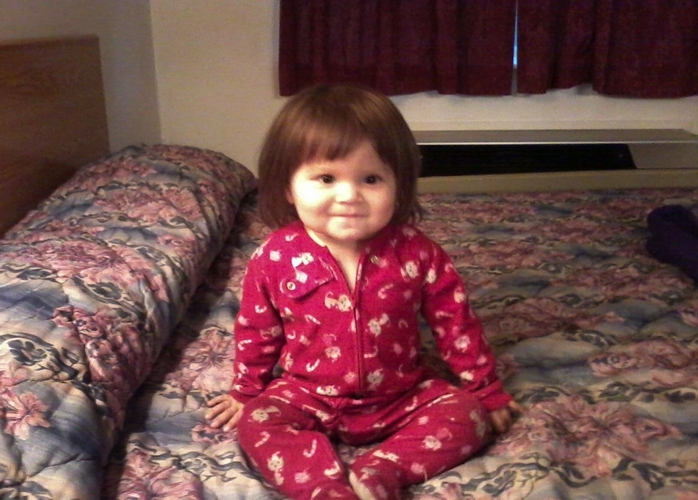 By Chris Winters, The Herald
SEATTLE — A Tulalip woman charged with killing one daughter and neglecting another pleaded guilty in federal court Tuesday to one count of murder and another of criminal mistreatment.
Christina Carlson, 37, will likely receive eight to 13 years in prison when she is sentenced. That's scheduled for July.
Had she been found guilty at trial, Carlson could have received a life sentence.
Carlson previously pleaded not guilty to the charges and was scheduled for a pre-trial hearing later this month.
Some of Carlson's family members left the courtroom in tears as assistant U.S. attorney Tate London described the condition that Carlson's daughters were found in.
Carlson showed no emotion and only answered "yes" when Magistrate Judge James Donohue asked whether she understood the charges and the plea agreement.
She was charged with second-degree murder in the death of her 19-month-old daughter, Chantel Craig. The toddler and her older sister, 3, were all but abandoned in a car on the Tulalip Indian Reservation in October 2012.
The toddlers were buckled in their car seats for hours. They had sores all over their bodies and were covered in feces, lice and maggots. Investigators believe they likely had gone days without food or water.
Chantel wasn't breathing when paramedics reached her. An autopsy determined that she suffered from severe malnutrition. Her sister was treated for dehydration and skin sores from prolonged exposure to feces and urine.
The investigation into Chantel's death includes more than 3,000 pages of reports and numerous video and audio files.
Prosecutors allege that Carlson withheld basic necessities of life from her children. In the hours before Chantel died, Carlson allegedly was sending text messages, attempting to buy drugs, court papers said. Witnesses reported seeing Carlson smoking heroin days earlier in the car while the girls were in the back seat.
Tests conducted on the older girl's hair showed evidence that the child had been exposed to opiates.
Carlson and the girls had for months been the focus of on-again, off-again searches by state and tribal child welfare workers. Their grandmother called Child Protective Services in December 2011 with concerns that the girls were being neglected.
Carlson had lost custody of at least three other children because of her drug use and neglect, court papers said.
In a terrible coincidence, state social workers closed the investigation hours before Chantel died. They hadn't been able to find her or Carlson. The woman and her daughters had for weeks been living in her car down a dirt road on the reservation.
Carlson is scheduled to be sentenced July 21.