By Andrew Gobin/Tulalip News, photos by Nessie Hatch-Anderson
On Saturday, May 31, 122 five-man stick game teams competed in the Tulalip Tribes Stick Game Tournament for $50 thousand at the Tulalip Amphitheater. On Sunday, June 1, 110 teams competed in the three-man tournament to close out the weekend of stick games.
"We heard a lot of people, young and old, say they really enjoyed the event, and they look forward to coming to Tulalip  every year," said Nessie Hatch-Anderson. "Family tradition is what we heard for this event. It was a clean and sober event, and it's a tradition that goes way back to our ancestors."
Slehal, a lushootseed word for bone games, hand games, or stick games, is a traditional form of gambling. Historically, it was also used as a way to settle disputes without violence. One of the Snohomish origin stories, depicted on one of three poles at the Tulalip Resort, tells the story of the beginning of the world, and how the humans and the animals played slehal to decide who would rule the earth, both a gamble and a dispute. Slehal honors that tradition.
Generations are brought together through stick games. Nessie's mother, the late Barbara Hatch (Ane-Cus), lived for traditional competitions, a passion that Nessie carries on.
"Stick games and canoe races, that's what I remember growing up," said Nessie.
Stick gamers that have gone on were remembered at the event.
Carrie Fryberg, who chairs the stick game committee, said, "We did an honor song to honor past stick game players that are very respected throughout Indian Country and the stick game community. Big Bill and Mimi Mclean, Louie and Cookie Moses, and many members of the Tom family, who sang their family honor song."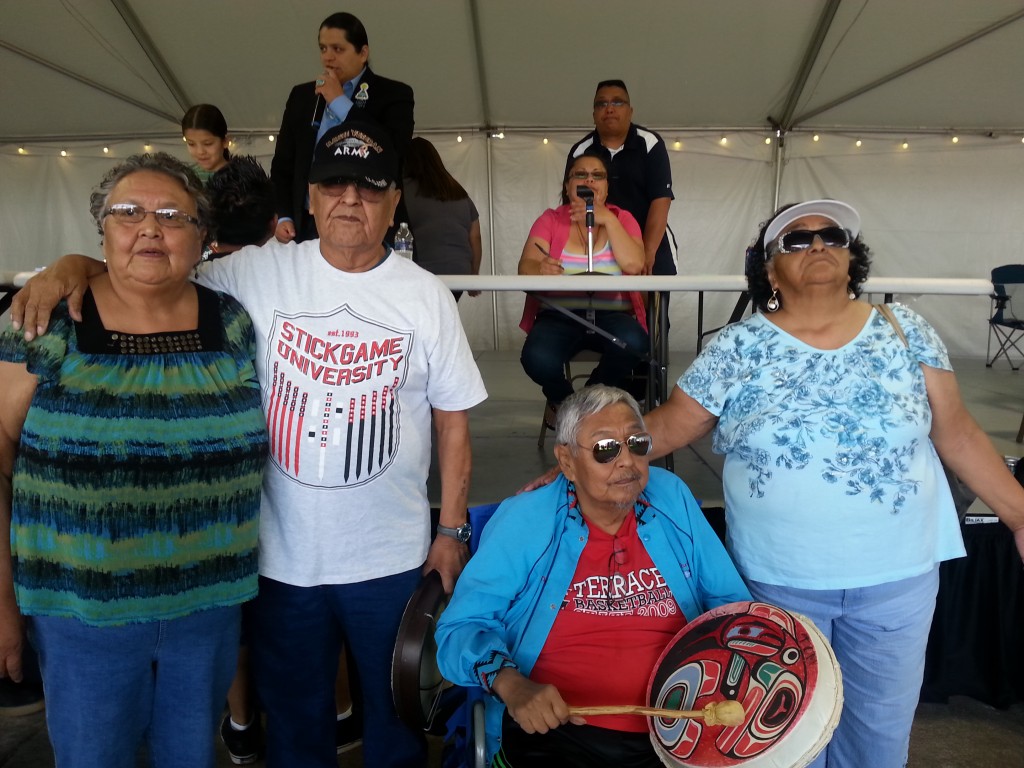 On Saturday, Candace Tait and her team from Lummi took first, and $25 thousand cash prize. Cassandra Kipp's team from Lapwai came in second, winning $15 thousand, Effie Wall's team from Fort Dushaine took third and $7,500, and Kevin Seaward's team from Duncan took fourth and $2,500.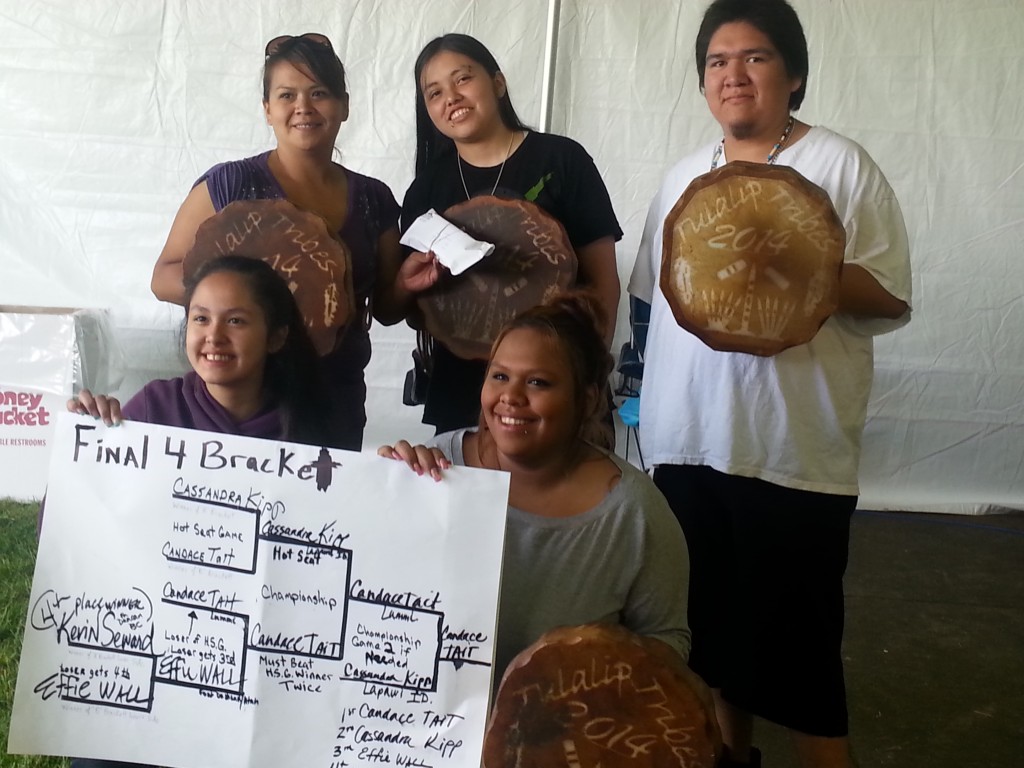 Al Tom's team had an eight game winning streak, only to have upset in the championship bracket, taking fifth place and no winnings. They were only team from Tulalip to make it that far.
Mike Edwards and his three-man team from Muckleshoot won Sunday's tournament.
The weekend was organized by the Tulalip's Stick Game committee led by Carrie Fryberg.
Nessie said, "Carrie had everything organized pretty well. The weekend went very smoothly."
Andrew Gobin is a staff reporter with the Tulalip News See-Yaht-Sub, a publication of the Tulalip Tribes Communications Department.
Email: agobin@tulalipnews.com
Phone: (360) 716.4188