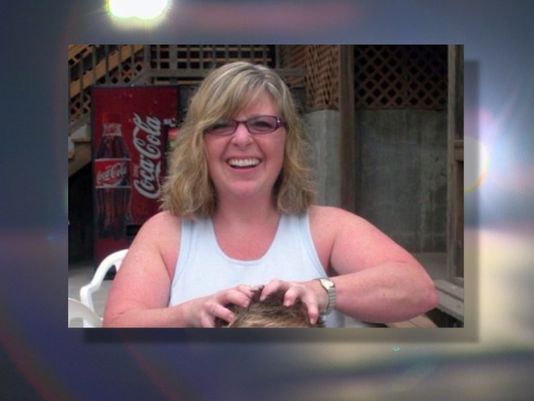 By King 5 News
A mother of two is recovering in the ICU after a reported hit and run on 83rd Avenue in Marysville just after 7 Monday morning. Cindy Reeves Pimentel was moving against traffic on her morning run when she said a car crossed the fog line and hit her head on. Cindy broke four ribs and has several liver lacerations as a result of the collision. She is expected to be in the hospital for at least a few more days.
Police responded to the collision right after it took place on 83rd Avenue near Grove Street. So far no arrests have been made. Cindy was able to call 911 after she was hit and tossed into a nearby ditch. Cindy does not recall much of the crash and was only able to add that she believes it was a Sedan that hit her. If you have any information you are asked to call the Marysville Police Department.
"I've never even worried about her not being safe out there running and so I wasn't even thinking that something like that could happen," Cindy's sister Marcia Hall said. "She like bent in half. She remembers hitting her head on the hood of the car, she ended up in a ditch."
Hall said she rushed to Providence in Everett right after the collision and that's when she learned more about this scary story.
"This is the kind of thing that doesn't just hurt the person that was injured and it doesn't just hurt our family, but it must hurt the person who did this as well," Hall said. "If they have even a little bit of conscious they are feeling horrible and they need to come forward and make this right."
"Knowing that you did this to a mom at Christmas time and that you ran away instead of making sure that she was ok. She could have died," Hall said. "We're very lucky she didn't die, so we would have liked them to come forward or I don't think they're going to have a good Christmas either."
Cindy Reeves Pimentel is an elementary school teacher and was on her first full day of Christmas vacation when this happened. She was going to take her kids to Disneyland on Christmas morning, but now that vacation has been postponed due to her injuries.