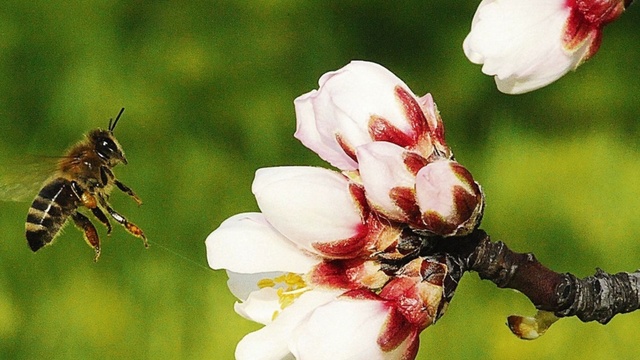 By Eric Mortenson, Capital Pres
Instead of banning the neonicotinoid class of pesticides, Congress should follow Oregon's example and use a collaborative and science-based approach to improving honeybee health, the executive director of the Oregon Association of Nurseries said.
OAN director Jeff Stone told a congressional subcommittee that the state's nursery industry depends on pollinators, but also relies on chemical agents to kill pests and protect plant health.
"This chemical class, when used properly, is vital to the success of our industry," Stone told members of the House Agriculture Subcommittee on Horticulture, Research, Biotechnology and Foreign Agriculture.
The subcommittee, which includes Oregon Rep. Kurt Schrader and Washington Rep. Suzan K. DelBene, invited testimony on pollinator health — a hot topic as honey bees have been decimated by colony collapse disorder.
Some researchers believe hive loss could be caused by a combination of parasites, nutrition problems or the stress of being moved long distances. Many beekeepers truck hives across farming regions each spring, pollinating crops in rotation as the season advances.
Others conclude heavy pesticide use — especially neonicotinoids — disrupts bee behavior, kills them outright or weakens them to the point they are susceptible to illness or infection. Oregon Rep. Earl Blumenaur last year introduced legislation that would ban neonicotinoids, a synthetic pesticide.
Stone said there are alternatives, and described how Oregon handled spraying incidents in which thousands of bees were killed in 2013. The Oregon Department of Agriculture temporarily restricted the use of dinotefuran and imidacloprid, both neonicotinoids. An education campaign told people not to use the sprays on flowering linden and basswood trees.
Other speakers testifying included Dan Cummings, an almond and walnut grower in Hamilton, Calif., and chair of the Almond Board of California Bee Task Force.
Cummings said about 1.6 million honeybee colonies — approximately two thirds of all the commercially kept honeybees in the United States — are needed to pollinate California's almond orchards. The orchards are completely dependent on honeybees for pollination, he said.
The Almond Board of California funds honeybee research, spending $2.3 million in health projects since 1995, Cummings said. "Without honeybees, there would be no crop," he said.
Jeff Pettis, lead researcher at the USDA's bee lab in Maryland, said a parasite called the varroa mite is wreaking havoc on honey bees. It's full name is "Varroa destructor," he said, "and it is perhaps the most aptly named parasite to enter this country. Varroa destructor is a modern honey bee plague."
When Varroa destructor was first detected in the U.S. in 1987, beekeepers managed more than 3 million colonies for crop pollination and their winter hive losses ranged from 10 to 15 percent annually, Pettis told the committee. Beekeepers now have about 2.5 million colonies and winter hive losses average more than 30 percent per year.
"The economic sustainability of beekeeping is at the tipping point," Pettis said.