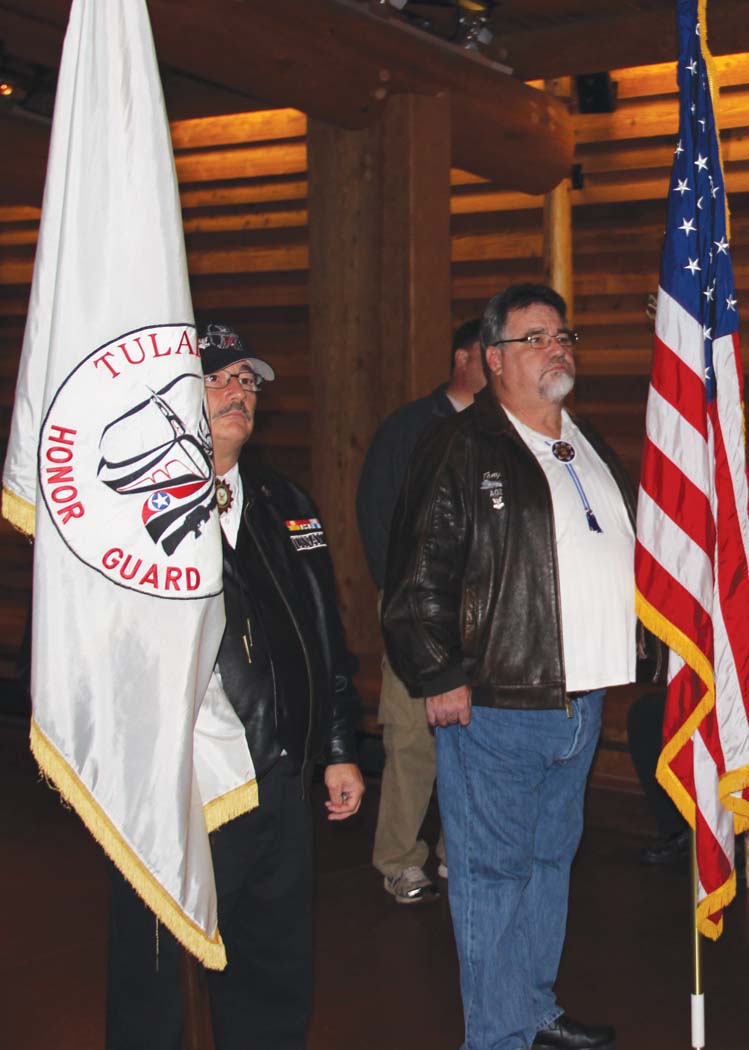 By Andrew Gobin, Tulalip News Reporter
Veterans and their families packed the Longhouse at the Hibulb Cultural Center & Natural History Preserve on Monday, November 11th. The event hosted by Hibulb staff, which was open to all veterans in the Tulalip community, featured a lunch incorporating traditional foods in addition to an honoring and healing ceremony. Veterans that spoke reminded those in attendance about the sacrifices made by soldiers and their families, emphasizing the importance of remembering the cost of the world we live in.
With the presentation of the colors by the Tulalip Honor Guard, the Veterans Day celebration began. Each veteran was thanked with a blanket, introducing themselves while taking a moment to speak about their service. Some listed their rank and various wars and theaters, while others spoke about what Veterans Day means to them.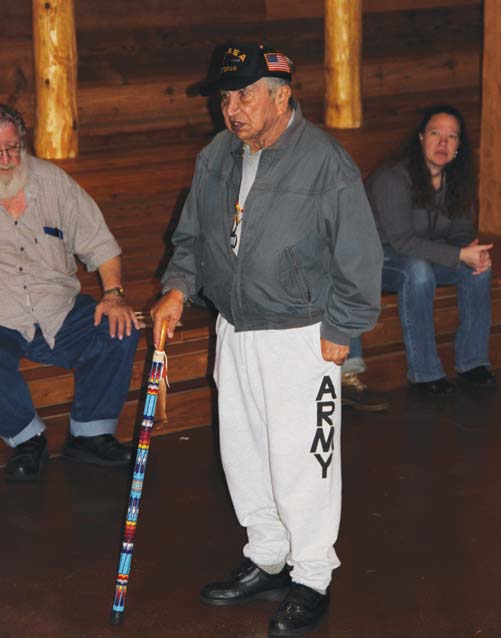 "It's important to remember the veterans and to thank them," said Tulalip Chairman Mel Sheldon, a Vietnam veteran. He referred to the ill tempers and bad attitudes that Americans had towards the Vietnam War, and in turn, how poorly returning soldiers were treated. "Today is a day to honor the sacrifice made. When war came you raised your hand, and we thank you for your service."
"It is important to remember the families and their sacrifice," said veteran, David Ventura. "They had to sacrifice time with their sons and brothers, and many times a life shared. Mothers, fathers, wives, brothers and sisters all had to live with the uncertainty of someone they loved dearly, for the service they gave to this nation."
Korean War veteran Ray Moses spoke about the horrors of war.
"When I was in Korea," he began, "my brother was killed right along side me. That moment was the most helpless feeling I have ever experienced. I couldn't cry; I couldn't get mad. All I could do was keep fighting. I had to. The worst memories I have are about death."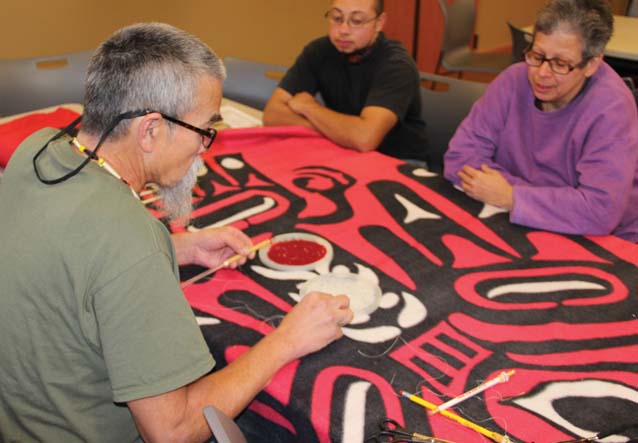 He paused a moment. "Why do I tell you these things? People these days say, 'we don't want to hear that, those old things.' And I tell them, without those old things all these new things wouldn't be here."
Hibulb staff served a lunch of fry bread and hamburger stew, along with traditional foods including mushrooms, nettle tea, and black moss pudding, which in our culture is a medicine for calming the spirit and mind.