Tulalip community participates in International Overdose Awareness Day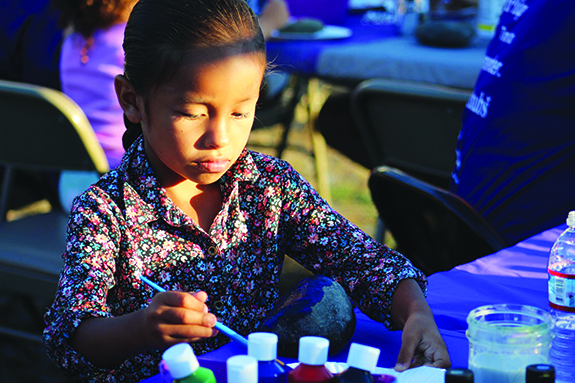 By Kalvin Valdillez, Tulalip News 
The opioid and heroin crisis has continued to escalate over recent years in America. The state of Washington sees approximately three-thousand deaths annually due to drug abuse, according to the Washington State Department of Health. In Snohomish County there are nearly seven-hundred drug-related causalities per year, with the largest amount of overdoses occurring in the Everett-Marysville-Tulalip area. A recent study conducted by the University of Washington Alcohol and Drug Abuse Institute shows that thirty-one percent of deaths statewide can be credited to drug overdose.
International Overdose Awareness Day is held each year on August 31 to bring attention to the drug epidemic, educate community members and remember the loved ones who have fallen to their addiction. This year the Tulalip community participated in International Overdose Awareness Day with the Fed Up? Wake Up! Overdose Awareness event hosted by the Tulalip Community Health Department.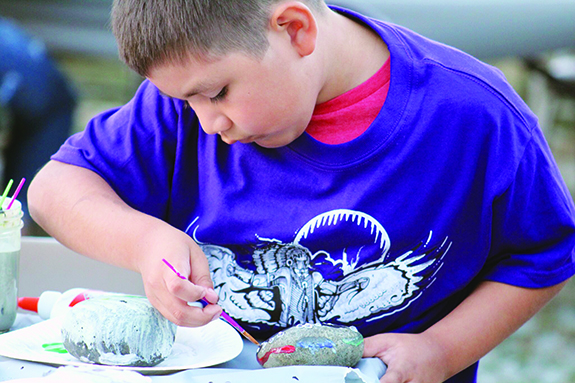 "One of the important things that Community Health believes in and wants to bring to the community is meeting the people right where they are," explains Tulalip Community Health Nurse, Suzanne Carson. "This event is to share with community members what they can do to educate themselves about the overdose problem; what overdoses look like, what withdrawal looks like, what the risk factors are – that kind of education, so they know what they're looking at when they see someone who is struggling.
"We also want to acknowledge those loved ones who we have lost to an overdose and the lives that have been affected by an overdose," she continues.  "An overdose not only affects the person who took the drugs, but everybody in the community. The hearts are impacted every time the community loses or almost loses somebody and our goal is to give the community a chance to reflect on the lives that have been affected."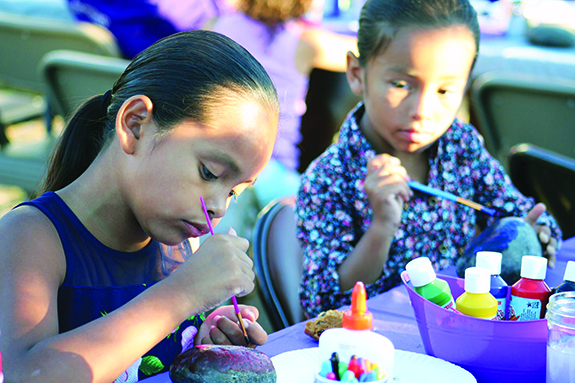 Internationally, people are encouraged to show support by wearing purple and silver on Overdose Awareness Day. A trail of shoes, spray-painted purple and silver, were lined from Marine Drive, alongside Totem Beach Road, leading to the new Tulalip Community Health Department.  According to Suzanne, each shoe on the 'trail of empty shoes' symbolizes a life lost or a life affected by an overdose.
In 2014, the Tulalip Tribes adopted a Good Samaritan aw, the Lois Luella Jones law, which shields addicts from arrest and prosecution when reporting an overdose. Sergeant William Santos of the Tulalip Police Department and Tulalip tribal member Rico Jones-Fernandez were in attendance to speak to the community about the law. In 2011, Lois Luella Jones lost her life to an overdose. Authorities believe she could've been revived, however her peers did not call for medical assistance, fearing they would be arrested. Her son Rico created the Good Samaritan law and has since dedicated his life to raising overdose awareness in the community by running the Tulalip Clean Needle Exchange Program.
During the event, community members painted rocks, in dedication to those who lost their life to an overdose, and placed them in the Remembrance Rock Garden, located in front of the Community Health Department. Many of the rocks in the Remembrance Garden display the names of overdose victims as well as personal messages from the community members. Tulalip community member and Yakima tribal member, Scott Rehume, explained the story behind the rock he designed for his brother, Kevin.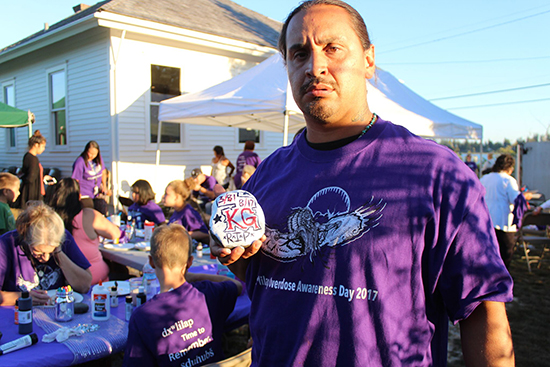 "I just went to his funeral the other day," he emotionally states. "When they said he passed away, I asked how – they said he OD'ed on heroin. He never even messed with it before, at the beginning of his usage he ends up doing too much and dying. When I came back to Tulalip from the funeral, I saw they had this overdose awareness event, so I decided to show up and make him a rock."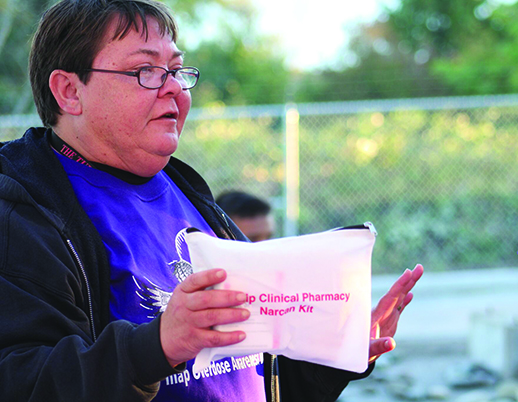 The event concluded with a Naloxone training to better equip community members with the knowledge of how to revive someone who has overdosed.
"Naloxone is the opioid antagonist," says Suzanne. "The receptors in the brain that opioids and heroin bind to, Naloxone goes in there and kicks them of those receptors so that the opioid is out of their system immediately. It's what can save a life when somebody is overdosing. By taking the training, Tulalip tribal members are sent home with a free Naloxone kit that they can use to save a life."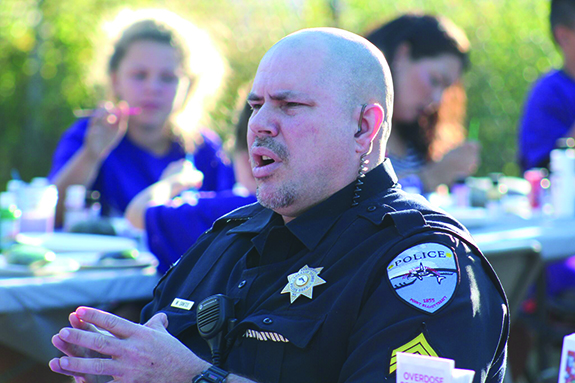 The Fed Up? Wake Up! event brought valuable information to the Tulalip community. Tulalip Tribes Chairwoman, Marie Zackuse, believes that events like the Overdose Awareness are a step in the right direction during these trying times of the opioid and heroin epidemic.
"When this affects your family member, you become helpless," Marie expresses. "You don't know what to do because you love them and you want to be able to help them, but you lose the ability to figure out what you can do to help – these types of get-togethers can help us. Seeing the flyer brought me to bring my daughter and we're hoping to bring more family members together to just talk about it, because it is hard to talk about and we need to be able to support one another.
"I'm so thankful for the staff that brought this all together because it shows that we do care for our members," continued Marie. "Each and every one of our families in this community are affected and we don't want to lose one more person, because that person is our child, our grandchild. If we can all come together and take back our community, we can save some lives."