Marysville Parks invites you to hop over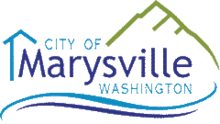 City of Marysville Parks and Recreation 6915 Armar Rd. Marysville, Washington 98270 (360) 363-8400 * web:
marysvillewa.gov
March 11, 2013
MARYSVILLE – Marysville Parks and Recreation invites your family to the free annual Easter Egg Hunt from 10-11 a.m. on Saturday, March 30 in Jennings Memorial Park, 6915 Armar Road.
More than 10,000 plastic eggs filled with candy and prizes will be hidden in and around Jennings Memorial Park Rotary Ranch for your child aged 8 or under to find. Limit is eight eggs per child.
Participants are asked to bring a canned food item for donation to the Marysville Community Food Bank. Additional parking will be available at the nearby Marysville Middle School parking lot, 4923 67th St. NE.
This Marysville Parks and Recreation Easter Egg Hunt is sponsored by Steve Fulton State Farm Insurance, Marysville Noon Rotary Club and Grandview Village.
For more information, call the Parks Office at (360) 363-8400.