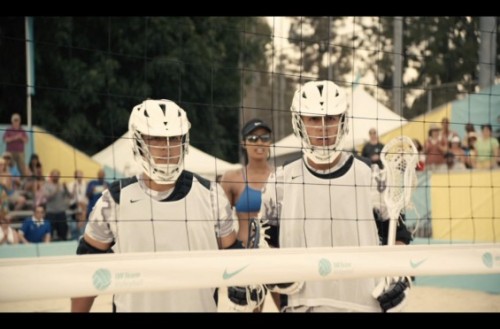 By Andres Carrillo, KicksOnFire.com
The sport of Lacrosse was invented centuries ago by Native Americans and it continues to evolve today in way people never imagined. The rules of the game have greatly changed, but for Lyle Thompson and his older brothers: Jeremy, Jerome Jr. and Miles, the notion of playing for a higher purpose remains. The game was regarded as a gift from the Creator and was to be played for his enjoyment and presumed to possess healing properties.
The sport has always been a big part of the the Thompson brother's life, and it is now more meaningful than ever. All of the Thompson brothers are members of the Iroquois Nationals lacrosse team, for which Thompson Sr., their father, played in 1990. The Nationals are the only Native American team that is sanctioned to compete as its own country in international play, a distinction that inspires the Thompsons every time they don the team's purple and yellow jerseys.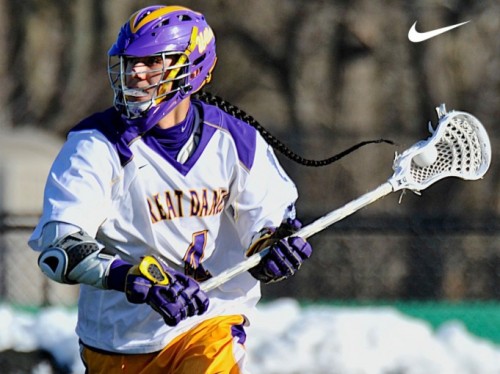 In the 2014 World Lacrosse Championship, the four brothers put their talents on display as the Nationals went on to win the team's first-ever bronze medal at the World Championships and Jeremy and Lyle were both named to the All-World Team.
"THERE WAS A LOT OF PRIDE WITHIN THIS COMMUNITY, NOT JUST IN THE ONONDAGA RESERVATION, BUT IN ALL OF THE SIX NATIONS, ALL OF INDIAN COUNTRY. EVERYBODY KNEW ABOUT IT," LYLE SAYS. "BUT AT THE SAME TIME, WE KNOW THAT WE CAN KEEP BUILDING AND MOVING FORWARD AND, HOPEFULLY, ONE DAY WIN GOLD."
This Fall The Six Nations will host the tournament, marking the first time it will take place on Native American lands.
"IT WILL BE A HISTORICAL MOMENT FOR US TO HAVE IN OUR HOMELAND," SAYS JEREMY. "WE WILL BE ABLE TO SHARE THE GAME OF LACROSSE AND SHOW WHERE THE GAME CAME FROM AND HOW IT WAS INVENTED."
The Thompson brothers will have the opportunity of a lifetime to show the world and their community the importance of the sport and the great value they place on it. Despite all of the awards and accolades that are given, the brothers retain lacrosse's greater meaning. "I'm playing for a much different purpose, and that's for the Creator. It's for medicine; it's for my community," Lyle says. "The game is part of our religion."
via: Nike