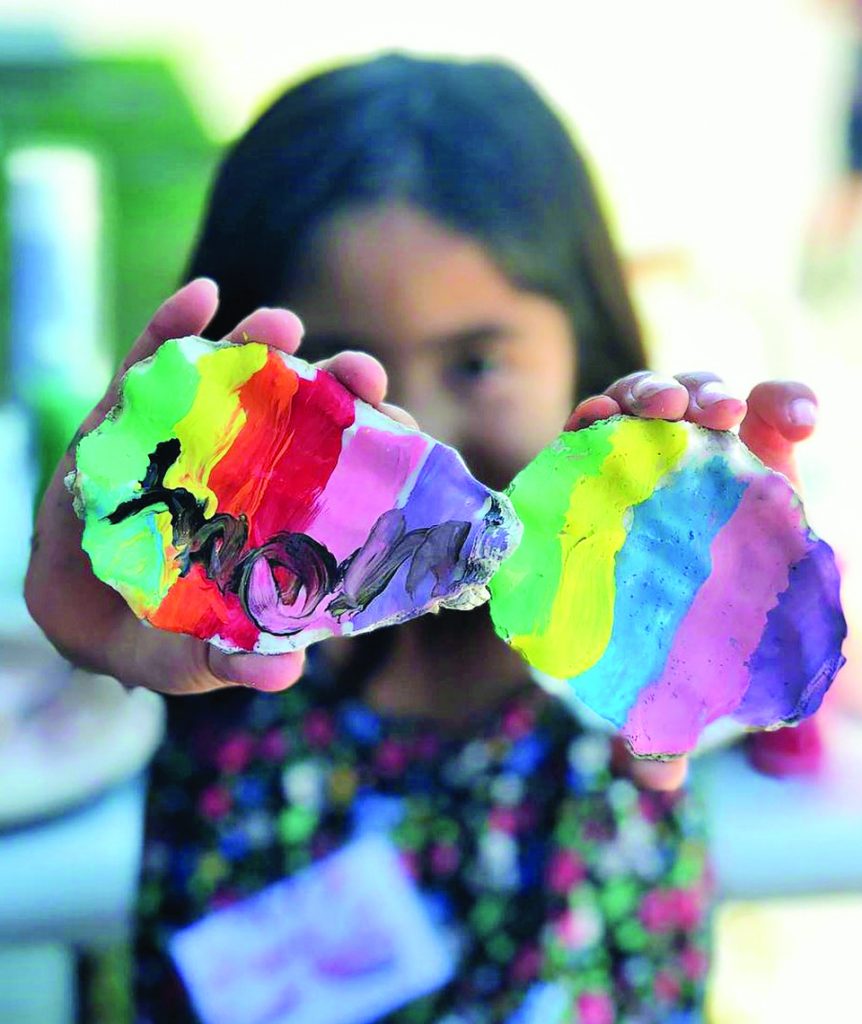 By Micheal Rios, Tulalip News; Photos by Micheal Rios & Natosha Gobin
During week one of the 23rd Annual Lushootseed Day Camp, there were 58 youth participants. Engagement and overall involvement increased significantly during week two, as 72 Children of the Salmon contributed to the cultural sharing and commitment to Lushootseed.
"It makes my heart happy seeing so many of our young ones learning our traditional language," boasts Michele Balagot, Lushootseed Manager. "It is amazing to witness the amount of participation and community involvement we receive each year."
From Monday July 16 to Friday July 20, the Kenny Moses Building was home to the children learning traditional teachings, listening to storytelling by elders, and using their creative minds to create and paint an assortment of giveaway items. It's a time that Tulalip children, families and community look forward to as it provides them an opportunity to immerse themselves in Lushootseed and the rich culture of the Coast Salish people.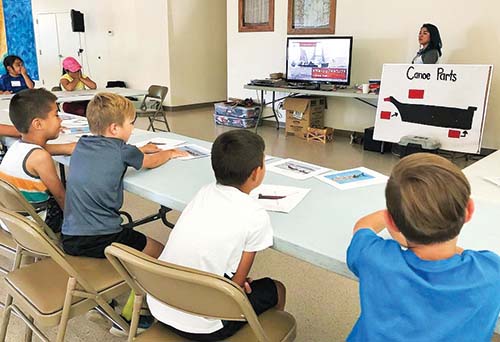 Open to children age five to twelve who want to learn about their culture and the language of their ancestors, Lushootseed Camp provides invaluable traditional teachings through art, songs, technology, weaving and storytelling. Each year the Lushootseed Department teams up with Cultural Resources, along with a select number of vital community volunteers, to hold two one-week day camps in the summer. 
"So proud of my fellow Language Warriors for putting together some amazing lessons, proud of our volunteers for stepping up to help us along the way, and proud of our community who supported our efforts by allowing their kids to participate," said Language Warrior Natosha Gobin. "Most importantly, we are so proud of our youth, about 130 total, who rised up over the past two weeks. They learned so many traditional teachings and are eager to keep them alive."
With a high turnout in camp participation came an equally impressive turnout in community volunteers who assisted Lushootseed staff to coordinate daily camp activities. There were 15 volunteers readily available on a daily basis to help camp run smoothly.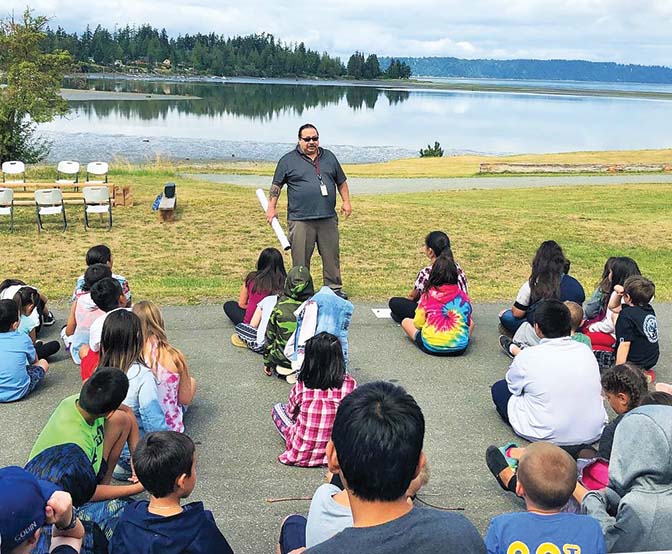 Throughout the duration of camp, the children participated in seven different daily stations or activities. The following list is what each child accomplished throughout the week:
Art – Succulents, clam shell rattles, clam shell succulent holders.
Weaving – God's Eye, bracelets.
Songs – Paddle Song, Berry Picking Song, Welcome Song, Kenny Moses' Arrival Song, Martha Lamont's huyəxw st'ilib

 

Traditional Teachings – Canoes, Canoe Journey protocol
Language – Lushootseed alphabet, canoe terms.
Technology – children learned and practiced Lushootseed materials related their final performance using handheld games on Tablets created by Dave Sienko.
Every station and daily lesson incorporated various Canoe Journey teachings and protocol verbiage. With the annual tribal Canoe Journey going on now, it made for an ideal time to teach the youngsters about the tradition.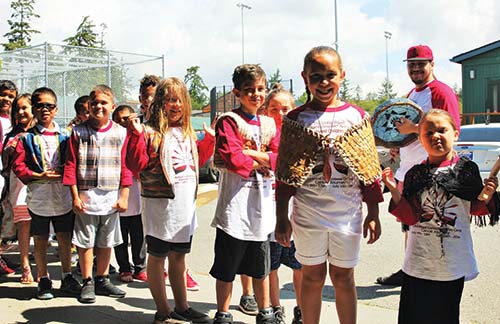 "We wanted to take this opportunity to give our young ones as much teachings as possible," explained Language Warrior Roselle Fryberg. "It was really important to us to teach them about hosting a potlatch and coming together as a community. For our mini Canoe Journey, each child plays a role. We have fisherman, berry pickers, tribal leaders hosting Canoe Journey, and several canoes representing visiting tribes. 
"We also talked about how grateful we are that they are here to carry on these traditions of singing, dancing, and speaking their ancestral language. One day, all these teachings will be on their shoulders to carry on and pass to the next generation," added Roselle.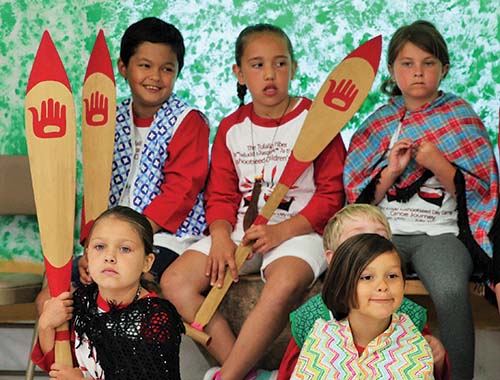 The closing ceremony for week two's camp took place on Friday, July 20 at the Kenny Moses Building. The joyous, young play-performers made their theatrical debut to a large community attendance, as family and friends came out in droves to show their support.
Most of the children beamed with joy as they performed their roles in the closing ceremony, while some caught the shy bug being in front of such a large audience. There were several Lushootseed songs everyone was able to sing along together, giving family and friends plenty of opportunities to capture such precious moments on photos or video.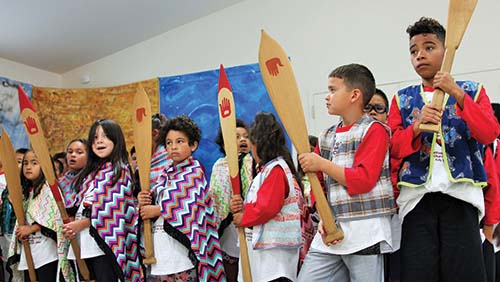 "We would like to thank the children for all of their hard work and efforts," proclaimed Natosha Gobin during the play's opening. "They attended camp for just one week and learned so much about their culture, traditions, language, and more. They do not hesitate to step up and share their teachings. 
"We thank you, the parents, for joining us to celebrate the work the children have accomplished this week. Your presence here for the children will encourage their learning of their culture and traditional language."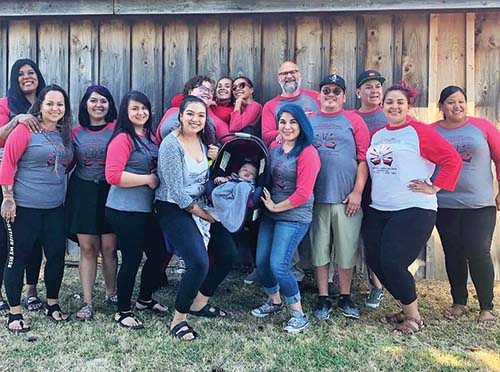 After the youth performed their rendition of "Mini Canoe Journey" and the ceremonial witnesses had shared a few words, there was a giveaway. The camp participants gave their handmade crafts created during the past week to each and every audience member; sharing in a final act of memory making with their peers, before filling their bellies with a salmon lunch.