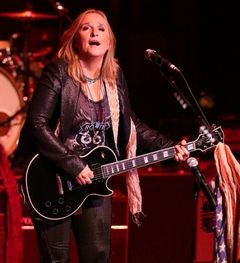 Source: The Herald
Folk rock musician Melissa Etheridge will perform Sunday at the Tulalip Amphitheatre.
Etheridge released her debut, self-titled album in 1988, but gained fame withher fourth album "Yes I Am" in 1993, including hits "I'm the Only One" and "Come to My Window."
She is also a notable activist for gay and lesbian rights.
The show starts at 7 p.m., doors open at 5 p.m.
You must be 21 or older to attend. Tickets start at $25, available at www.ticketmaster.com.
Next up is Foreigner on Aug. 25 and the Doobie Brothers and America on Sept. 7.
Tickets start at $30 for these shows.
The amphitheatre is at 10400 Quil Ceda Blvd. Tulalip.
For more information, visit www.tulalipamphitheatre.com.