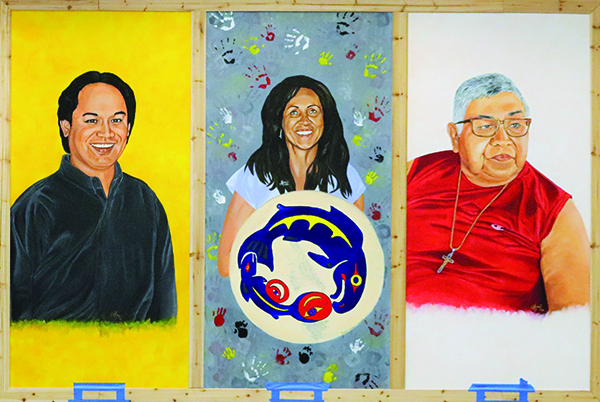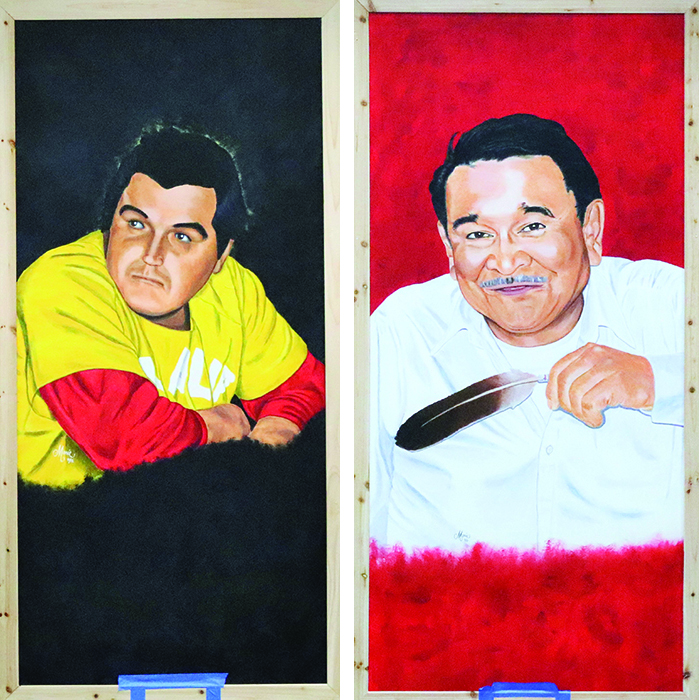 By Micheal Rios, Tulalip News 
Don "Penoke" Hatch Youth Center. Kenny Moses Building. Greg Williams Court. Alpheus "Gunny" Jones Ball Field. Debra Barto Skate Park. 
These locations have become five common place names in everyday Tulalip lexicon. However, the people these locations are named after are anything but common.            They were influential individuals who dedicated much of their lives to supporting, bettering, and empowering tribal youth. 
Each a Tulalip citizen, their commendable spirits are now immortalized in paint as part of a five portrait project known as the UNITY mural. The highly anticipated mural reveal took place on Saturday, April 13.
 "This is a perfect day, a perfect moment," declared Herman Williams Jr., a representative from Greg Williams' family shortly after the murals were unveiled. "This is what we are about as Tulalip people, honoring those who had a positive effect on ourselves. Each mural is of someone who was very influential to us as young people, old people, and everything in between."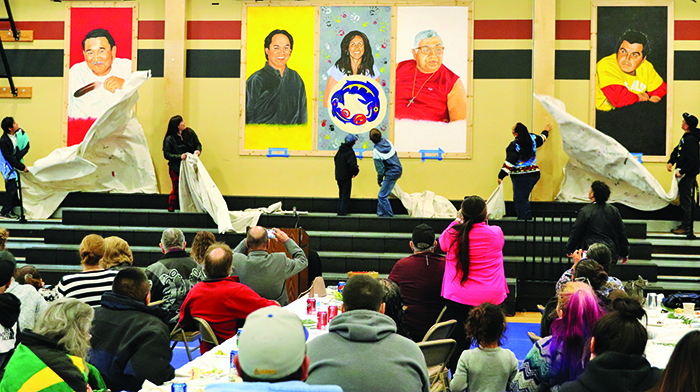 More than 150 community members gathered at Greg Williams Court to share in the special moment as the curtains were pulled down and the vibrant portraits were put on full display. This type of gathering was exactly what the project coordinator had in mind.
"Initially, I envisioned something that would bring the community together and bring families together," explained mural coordinator Deyamonta Diaz. "These murals tell the stories behind our buildings, who they are named after, and the legacy these people left. To see all five people together gives the families an opportunity to share memories. 
"Also, for the people who don't know them, they are going ask 'who are these people?' and 'why are their pictures up?'" added Deyamonta. "I think that's a great conversation starter for the community to keep these people's legacies alive."
Legacy was a concept routinely mentioned as speakers and representatives for each painted figure shared loving words and fond memories. A shared hope for future generations to carry on their family member's legacy through resolve and action, while looking to each painting as a symbol of support when needed, was also expressed repeatedly at the podium.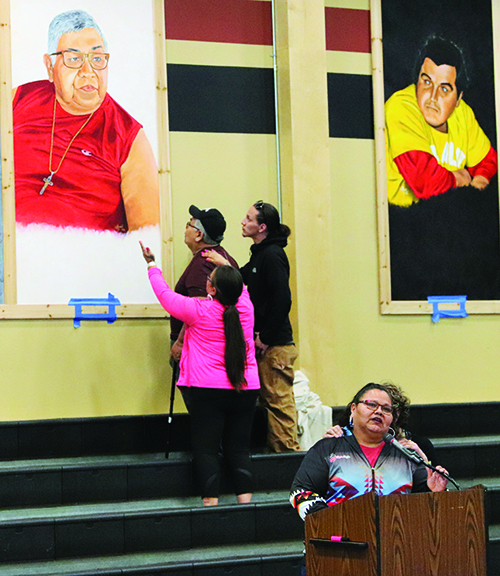 Four of the five mural honorees have passed on, with Penoke Hatch being the lone exception. 
"As we look at these murals, it's important to know each one of them is still here with us. They are here in their families who tell their stories," shared Penoke. "Each one of them made an impact in different ways. They always took care of everybody, especially the young ones. Thank you to the artists, Youth Services, and the Tribe for what they did here to honor us." 
Honoring those represented on the Tulalip Bay athletic campus with a UNITY mural was made possible in partnership with Youth Services and local Native artists, Monie Ordonia (Tulalip) and Jordan Willard (Tlingit).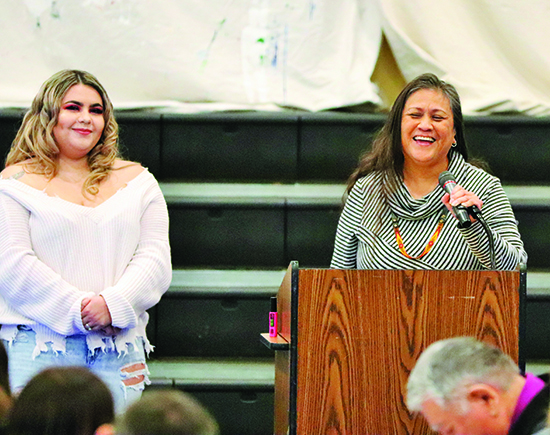 "They had a vision of having portraits in mural form of all the legends that these building are named after," said Monie. "The concept incorporates Native colors, so we used red, black, yellow, and white as the backgrounds. For Debbie, we used gray as the background and then incorporated her grandchildren's hand prints.
"I like to feel the energy of who I'm painting, like an activation, it helps bring the person to life," continued Monie. "Once the murals are complete and I look into the eyes of the painting, then I can feel them communicating with me. Hopefully, that helps other people have the ability to do the same."
The memories of Kenny Moses, Debra Barto, Greg Williams, Penoke and Gunny Jones are kept alive by those who knew them best. Some were beneficiaries of their admirable determination, while others were fortunate to witness their heroic exploits in action. For everyone else, the UNITY mural serves as a reminder that legends are never forgotten.