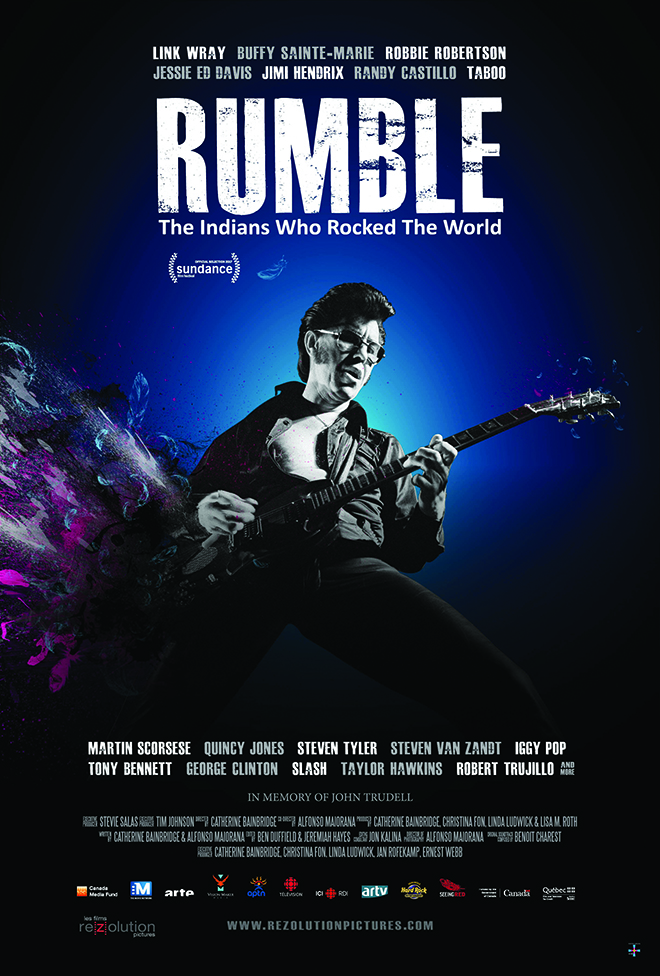 By Micheal Rios, Tulalip News 
The contributions of Native Americans in modern music (from Link Wray to Robbie Robertson, Charley Patton to Buffy Sainte-Marie) got a much-deserved showcase at the Seattle International Film Festival (SIFF) premiere of Rumble: The Indians Who Rocked The World. A celebratory documentary uncovering the indigenous influence on American music history, Rumble was received by an energetic crowd at Seattle's Paramount Theatre on Friday, May 16.
"First off, let us recognize we are on the land of indigenous peoples, the Coast Salish people," stated Tracy Rector (Seminole/Choctaw), SIFF Program Director and Native activist as she introduced the film. "Tonight is a celebration of indigenous art, indigenous musicians, and our community."
From Charley Patton and Mildred Bailey to Link Wray and Jimi Hendrix; from Jesse Ed Davis and Buffy-Sainte Marie to Robbie Robertson and Randy Castillo, the contributions of Native Americans to the soundtrack of popular culture music are as undeniable as they are underreported. The Indigenous influence spans nearly all the musical genres like blues, jazz, pop, rock and heavy metal.
In the celebratory exposé Rumble: The Indians Who Rocked the World, director Catherine Bainbridge takes us through a rollercoaster of fantastic music and wide-ranging interviews – Martin Scorsese and Taj Mahal rub shoulders with Pat Vegas and late poet John Trudell – while never losing sight of the politically precarious place indigenous persons hold in America's troubled history, a history in which Native culture has been systematically silenced.
"There was this key express: be proud you're an Indian, but be careful who you tell," says Robertson (Mohawk), best known for his work as lead guitarist for The Band, recounting advice he once received. Loud, lively, and endlessly illuminating, Rumble is as powerful as the 1958 Link Wray song it's named after, one of the rare instrumental tracks banned from radio airwaves since it supposedly "glorified juvenile delinquency."*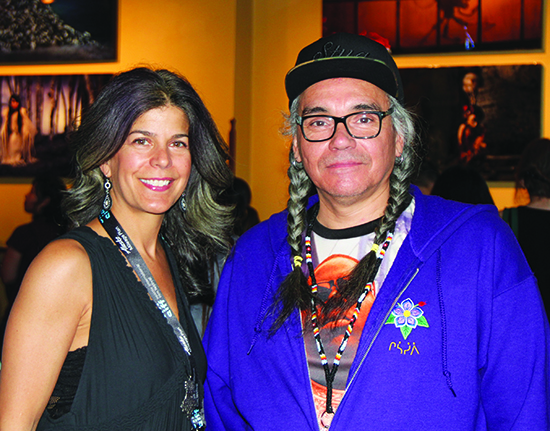 "People don't understand nor realize that there was a Native contribution and influence, an intermingling of cultures from so long that helped shape the early sounds of many musical genres," says Producer Lisa Roth on the film's vision to entertain while educating the public. "This isn't commonly known because at the time [the U.S. government] was attempting to erase Native culture, essentially. We know this is a lot of information to take in and absorb. I've been approached by many Native people after viewing the film who tell me, 'I learned something that I should have known and I didn't. Thank you for that.'"
"We don't want to take anything away from anybody, it's just that we want to add to the story. We want the contributions of Native musicians and artists who helped shape music recognized in the history," adds Executive Producer Ernest Webb (Cree). "Just because we hid, they thought we had disappeared. A lot of our people and culture was forced to go underground in order to survive. Presently, a lot of our ceremonies and traditional ways are coming back.
We're in a new age, especially with successful music groups like A Tribe Called Red. We don't need to hide who we are anymore. With the new and young generation coming up I'm hopeful our culture will continue to grow and thrive on the foundation our ancestors provided."
Rumble: The Indians Who Rocked The World will be wide-released to select theaters in the Seattle area later this Summer.
To view the Rumble trailer you can visit http://rezolutionpictures.com/portfolio_page/rumble/
*Source: Rumble press material provided by Seattle International Film Festival