Conversations on Northwest Native Art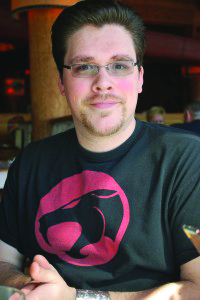 By Micheal Rios, Tulalip News 
Over the weekend of March 27-29, the University of Washington held ArtTalk: Conversations on Northwest Native Art. The event was free for all to attend and join leading scholars and Native American/First Nations artists as they presented and discussed current trends and recent research on the distinctive art traditions of our region. They examined the last fifty years of Northwest Coast art, as marked by the 50th anniversary volume of Bill Holm's influential book, Northwest Coast Indian Art: Analysis of Form, and look forward to the next fifty years in an art form that is just as thriving and innovative as the cultures it stems from.
So what's the point of studying all the northwest coast styles? Most objects were removed from their sources and were not well documented. They often reside in museum collections with little to no documentation, or documentation that is misleading or incorrect. The pure analysis of forms of objects that have been removed from their cultural context is precisely so that these objects can be reconnected with their cultures. By studying styles it's possible to determine where on the coast an object originated. Sometimes being able to determine with some certainty who the artist was and what their names were even when documentation is missing or incorrect.
The symposium began on Friday, March 27 at 7:00 p.m. with a keynote program by Dr. Robin Wright and artists Qwalsius Shaun Peterson (Puyallup/Tulalip) and David R. Boxley (Tsimshian) discussing the past 50 years of Northwest Coast Native art, including the impact of Bill Holm's influential book.
Boxley has spent his life researching and practicing northern Northwest Coast style, the Tsimshian language and dance, and in particular the subtleties and variations of the Tsimshian art style he has come to master. Boxley just returned from Juneau, Alaska where he and his father, David A. Boxley, have installed the first fully carved and painted Tsimshian house-front in modern time. It is one of the largest, if not the largest, carved-and-painted Tsimshian house front in the world.
"If the art is going to move forward then we have to get back to where it was when it got stuck," says Boxley, referring to the period that Native American culture was banned when the missionaries and boarding schools took root. "Once we can understand, to the best of our abilities, how things went together before that era then whatever comes next will be the natural progression. So the art, this very visual thing that our people could grab onto and be proud of, is what led to the revival of our culture. Now that the art has reached the point where quality is really being pushed, maintaining a certain quality that the collections market pushed to create, we've really been able to bring a lot of our culture back.
"The thing for us now is to make sure it's attached to what we are doing culturally. Because the art nearly preceded our modern cultural practices, we now have to assign meaning and the depth of it all into our everyday lives. It's been a really long journey and something I am very honored to be a part of it. We all find reasons to do what we do. There's the pride we feel in reclaiming what belongs to us, and then there's the simple things like knowing if we work hard our ancestors will be proud of us."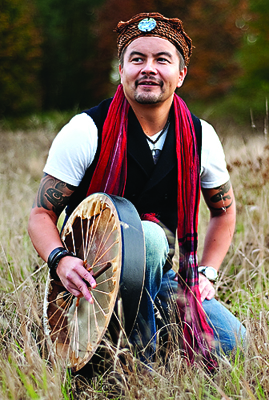 Peterson is a Puyallup and Tulalip artist who carves, paints and works in many forms in digital media. Peterson is a pivotal figure in contemporary Coast Salish art traditions, and has major installations throughout the Northwest, ranging from works created in wood, glass and metal. Just last month Peterson was chosen by Seattle Office of Arts & Culture for the tribal commission on the new Seattle waterfront. Peterson is also a founding member of the Bill Holm Center's advisory board and in 2014 published an essay titled Coast Salish Design: an anticipated southern analysis.
"I've studied Salish artwork very intently now for twenty years, and having these intense conversations with masters of their craft. It's through those conversations, the oral tradition of our culture, looking at things and observing these things that have been so important in sustaining and advancing our culture," Peterson says of stretching the limits of styles and breaking out of limitations and expectations while honoring our ancestors. "Our culture reflects and informs what we make. There are fewer examples of southern Northwest Coast work because for a very long time our art was strictly created for ceremony and inner-tribal use, not for collecting and public consumption. What's changed in the last fifteen to twenty years is that our people are more free to create work in the public realm and as more artists master their craft the boundaries of what we know to be traditional guidelines will continue to be pushed."
To see the stunning visual displays that these two well renowned Native American artists, please visit their websites:
Shaun Peterson, http://www.qwalsius.com/
David R. Boxley, http://davidrobertboxley.com/
Contact Micheal Rios, mrios@tulaliptribes-nsn.gov